Attempt to Remove Soros-Backed Prosecutor Moves Forward; She Vows to Fight 'Witch Hunt'
Days after an embattled prosecutor vowed she would never resign from office, a judge ruled that removal proceedings against her would continue.
On May 2, Visiting Judge John Torbitzky ordered seven out of 10 claims against St. Louis Circuit Attorney Kim Gardner to move forward. He denied her lawyers' request to throw out all of the accusations.
Torbitzky has been presiding over the case that Missouri Attorney General Andrew Bailey brought against Gardner, a Democrat.
Gardner has accused Republican Bailey of playing politics.
Bailey filed a petition alleging that Gardner shirked her responsibilities and should forfeit her elected office. Her lawyers say Gardner committed no intentional acts that would warrant her removal.
Torbitzky said he made "reasonable inferences" that Gardner willfully failed to  "prosecute cases, make charging decisions, keep victims informed, and ensure defendants and victims receive a speedy trial," as Bailey alleges.
The judge dismissed three allegations that didn't fit the type of conduct that could lead to an officeholder's removal.
Gardner also faces other accusations. Last week, a separate judge found that her office's no-shows at court proceedings warranted an allegation of "indirect criminal contempt." A hearing in the contempt case is set for May 30.
The St. Louis Post-Dispatch reported that an assistant prosecutor involved in that case has resigned, as did a second assistant who avoided a contempt citation.
The recent departures are adding to judges' concerns about Gardner's office being understaffed, a court spokesman said.
'Witch Hunt' Alleged
During a public meeting at a local church on April 29, Gardner said her enemies "want to capture every word I'm saying, so they can use this as a soundbite for criminal contempt or a vehicle to try to take me out of office."
"What you're seeing is a witch hunt," she said in the meeting recorded by  KSDK News and posted on YouTube.
Gardner declared emphatically: "I'm not leavin'. I'm not resigning. I'm not doing nothing. [sic] You will have to remove me."
And, at one point, she said, "You can't take me out, because I'm not afraid of none of this [sic]."
Gardner, seeking reelection in 2024, is among many progressive prosecutors who received backing from funds from billionaire George Soros. According to The Missouri Times, Gardner's campaign benefited from Soros's largesse. Several Soros-backed prosecutors have been accused of being soft on crime.
'Change of Judge'
In the removal case, Torbitzky's ruling followed an April 18 hearing where he heard arguments from both sides.
The state Supreme Court, which appointed Torbitzky, will need to select another judge to hear the case.  Torbitzky had no choice but to grant Gardner's lawyers' request that he be replaced.
A Missouri procedural rule allows "a change of judge" once in every civil case, no questions asked. When they filed a motion under that rule, Gardner's lawyers gave no reasons for seeking a replacement judge.
Meanwhile, Bailey is accusing Gardner's lawyers of stonewalling requests for records and stalling the proceedings.
"After sixty days, five pleadings, four meet-and-confers, and one hearing, the Circuit Attorney's Office has produced zero documents … The only thing the Circuit's Attorney's Office has produced is delay," Bailey said in a May 1 court filing.
Gardner's lawyers complained that producing the requested records would be onerous and that some should be blocked from release because they were irrelevant or privileged information.
Torbitsky largely rejected those arguments. "The alleged burden does not outweigh the benefit of this information," Torbitzky wrote.
Torbitsky issued a separate order requiring Gardner to provide dozens of categories of records within 30 days.
The Epoch Times has requested comment from Gardner's lawyers.
Police Blamed for Failures?
Bailey quoted portions of Gardner's public comments in court records, stating she has telegraphed that "her defense to the suit will include blaming the St. Louis Metropolitan Police Department for her failures."
In the YouTube video, Gardner said she had run afoul of the system because she has attempted to reform it.
In office since 2017, Gardner said police used to "control" the Circuit Attorney's Office before she arrived. Police used to tell the former officeholder "what to do, how to do it, who to charge, what to charge, and what to make the case," Gardner said. "And I said, 'We're not doing that today …  And people don't like that."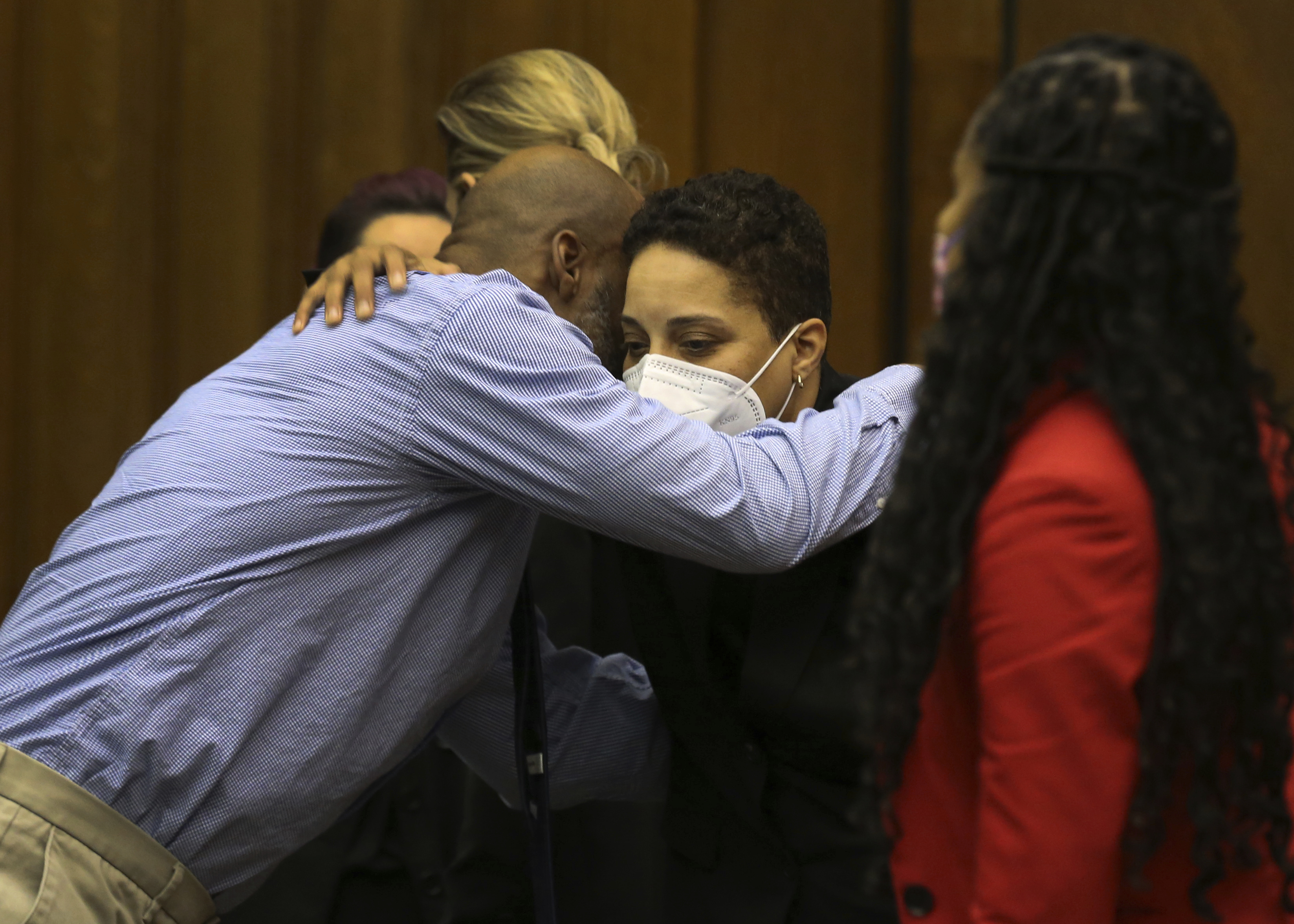 But Gardner said she would continue to buck the system.
"I fight so hard because the people who elected me told me: 'Do not do things the same way,'" Gardner said.
Gardner cited the wrongful conviction of Lamar Johnson, a St. Louis man who served 28 years in prison for a slaying he says he didn't commit; a judge agreed, finding "reliable evidence of actual innocence."
Gardner's office worked with the Innocence Project to get Johnson freed from a state prison; he was released in February.
"I don't want any more Lamar Johnsons—and you think Lamar Johns is the only one? Come on now," Gardner said as audience members agreed with her.
Justice System is 'Titanic'
She alluded to Judge Michael Noble's comment during last week's contempt hearing. He stated that her office was "a rudderless ship of chaos."
Gardner's retort: "When you talk about a 'rudderless ship'… We're trying to change the Titanic of a ship to be fair and just."
She said recent staff departures and all the attacks she's faced don't faze her.
"I don't care if I have nobody in my office because it's about doing the right thing," Gardner said.
Gardner said her efforts to staff her office properly had been sabotaged.
"I've been leading an organization that has been purposely disinvested from day one," she said. "People have colluded and conspired, inside the office and out, to make sure we're not successful, and I've still kept it going for over seven years and done our job."
Regardless of the outcome of her battle to keep her job, Gardner said there are far-reaching implications for the people of St. Louis.
"It's me now here today. It's gonna be you next—and your family," she said.
The Associated Press contributed to this story.