FBI Director Decries Proposed 22 Percent Budget Cut, Says China 'Not Dialing Back'
A more than 20 percent cut to the FBI budget could have a drastic effect on the agency's ability to tackle violent criminals, child abuse, and the economic espionage threat from China, FBI Director Christopher Wray warned lawmakers on April 27.
Wray issued the warning during his testimony to the House Appropriations Subcommittee on Commerce, Justice, Science, and Related Agencies to discuss President Joe Biden's budget request for the FBI for the fiscal year 2024, just one day after House Republicans narrowly passed a bill authorizing a $1.5 trillion increase in the debt ceiling.
The House voted 217–215 to pass the Limit, Save, Grow Act of 2023 (pdf), which would also slash trillions of dollars in government spending, including a 22 percent reduction in funding for the FBI.
Speaking to lawmakers, Wray stated that the FBI arrested about 20,000 violent criminals last year and dismantled 370 violent gangs since the beginning of last year, adding that a 22 percent cut to the agency's funding would mean "hundreds more violent criminals out on the streets, dozens more violent gangs terrorizing communities."
Wray told lawmakers that much of the FBI's violent crime work is "heavily focused" on crimes against children, noting that last year the agency arrested roughly 3,000 child predators and saved 2,000 children from abuse and exploitation.
"A 22 percent reduction would be hundreds more predators on the loose and hundreds more kids left to their mercy," he said before noting the rising threat from the Chinese Communist Party, which he said represents "the greatest threat to our country."
Growing Threats From China
The FBI director said that the agency has increased its investigations into the Chinese government and their actors by about 1,300 percent and currently has well over 2,000 active investigations into that threat, noting that a 22 percent reduction to funding "would mean scores of threats from China left unaddressed."
"I can assure you, the Chinese government is not dialing back," he said.
He also stressed the threats posed by Chinese ransomware, noting that China alone has a program "bigger than that of every other major nation combined, so a 22 percent reduction would be cutting capacity against more and more major attacks which hit critical infrastructure, schools, hospitals, 911 call centers, our innovation, and our economic security."
The FBI director explained that the agency itself blocks roughly 15 million unauthorized "connections"— third parties attempting to gain access to its systems—every week.
"And we know cyber adversaries want to hack government systems, especially ones that have sensitive information like we do," he said.
Wray concluded that a funding cut would also drastically reduce the FBI's ability to tackle other issues such as the fentanyl crisis, getting the drugs off American streets, organized crime, and cartels.
Cuts Will 'Impact American People'
"Each one of these things, in my view, we need more money for, not less. We need to make sure that we're not just doing right by the hardworking men and women of the FBI, who have devoted their lives to serving the public," he said. "I guess ultimately, at the end of the road, you are talking about the impact on the American people—the public and the neighborhoods that we are protecting from Chinese spies, hackers, violent gangs, terrorists, predators, the cartel."
Biden has requested $11.3 billion in salaries and expenses for the FBI in 2024, marking a roughly 6 percent increase in the fiscal year 2023 enacted level for salaries and expenses.
According to a statement Wray provided to lawmakers on the subcommittee ahead of his testimony, the roughly $11 billion will support 37,312 positions at the agency, including 13,662 special agents, 3,215 intelligence analysts, and 20,435 professional staff. Another $61.9 million has been requested for construction.
The budget also includes planned "enhancements" to the agency totaling $196 million, which Wray said are aimed at "closing the gap" in operational capabilities and meeting critical requirements, bolstering cyber investigative capabilities, addressing escalating counterterrorism threats, and mitigating threats from foreign intelligence services, among others.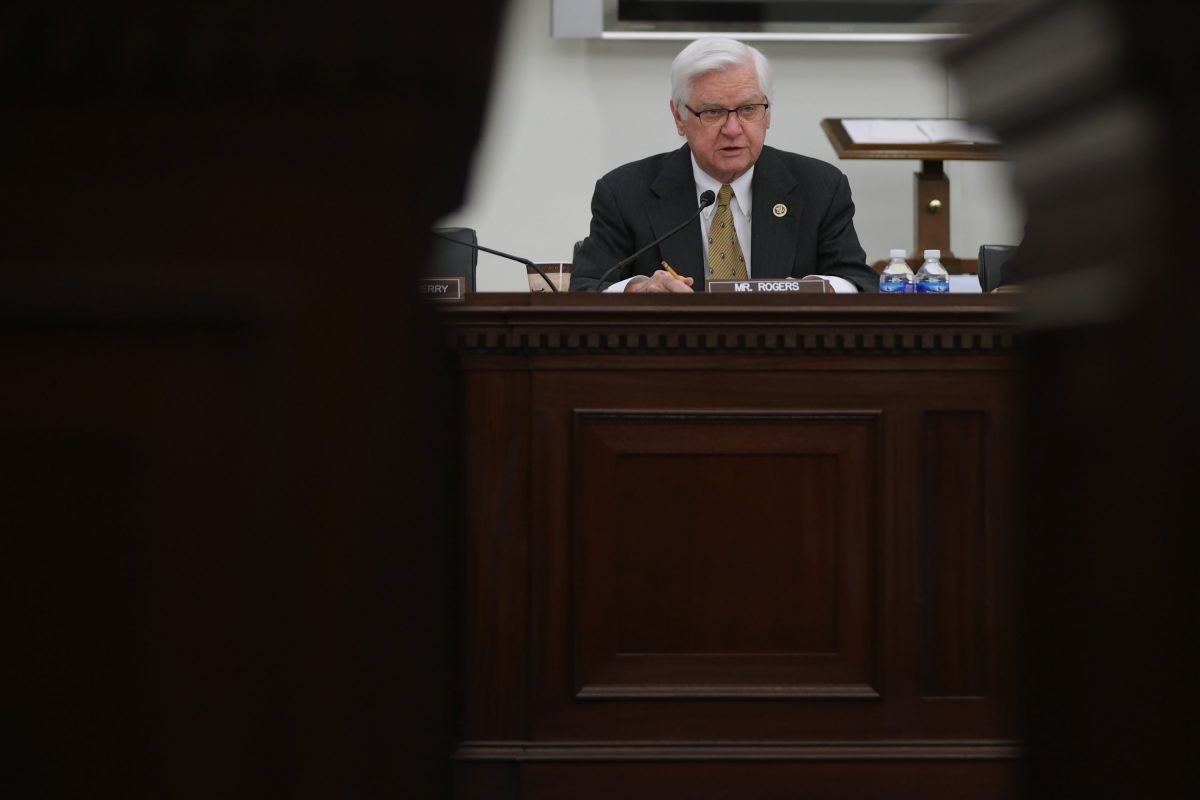 'No Political Appointees in the FBI'
Another $53.1 million would also go toward addressing the "increase in DNA collection and processing," according to the FBI director, while $2.8 million will be used to support infrastructure needs related to the use of body cameras, and $14.1 million will be spent on addressing Biden's executive order requirements for zero-emission vehicles.
However, Republican lawmakers have increasingly placed the FBI under scrutiny following whistleblower allegations that the agency has become increasingly politicized and was working to remove employees with conservative views.
"The reputation is that there are political appointees in the FBI that have been interfering, or at least working toward, a political agenda in the agency for quite some time, and we need to fix that," said Rep. John Carter (R-Texas).
However, Wray defended the FBI, stating that there "are no political appointees in the FBI. Everybody in the FBI is a career civil servant, unless you count me, and I'm a nominee of a Republican president."
Wray said he's turned over the entire leadership team since he took over as director and that he's enacted new policies, procedures, trainings, and system enhancements.
"We're going to follow the facts wherever they lead, no matter who likes it," he said.