'F**king fast' Pedrosa lauded for rapid MotoGP comeback pace
When it was announced that MotoGP legend and KTM test rider Dani Pedrosa was going to make a wildcard appearance at the Spanish Grand Prix, many expected a decent showing from the three-time premier class runner-up.
But few – and definitely not Pedrosa himself – quite expected his exceptional opening performance at his home race, as he topped the opening session of the Jerez weekend and went on to finish Friday third fastest overall.
Given both his own racing CV and his more recent experience at Jerez, it's perhaps not too much of a surprise. Always successful at the Andalucian circuit – a three-time MotoGP winner there and so fast, in fact, he has a corner named after him at it – and fresh from a private test there only three weeks ago, it's fair to say that he's coming into his first wildcard appearance in 18 months (and now over four years since the end of his full-time career) well prepared and at a friendly venue.
Now 37 years old but also able to bring that considerable experience to the weekend – experience that stretches all the way back to his first ever MotoGP race in 2006 where he finished second – he nonetheless admitted that while he might have recent Jerez experience in testing, the result came as a shock to even him when he saw the final timing screen.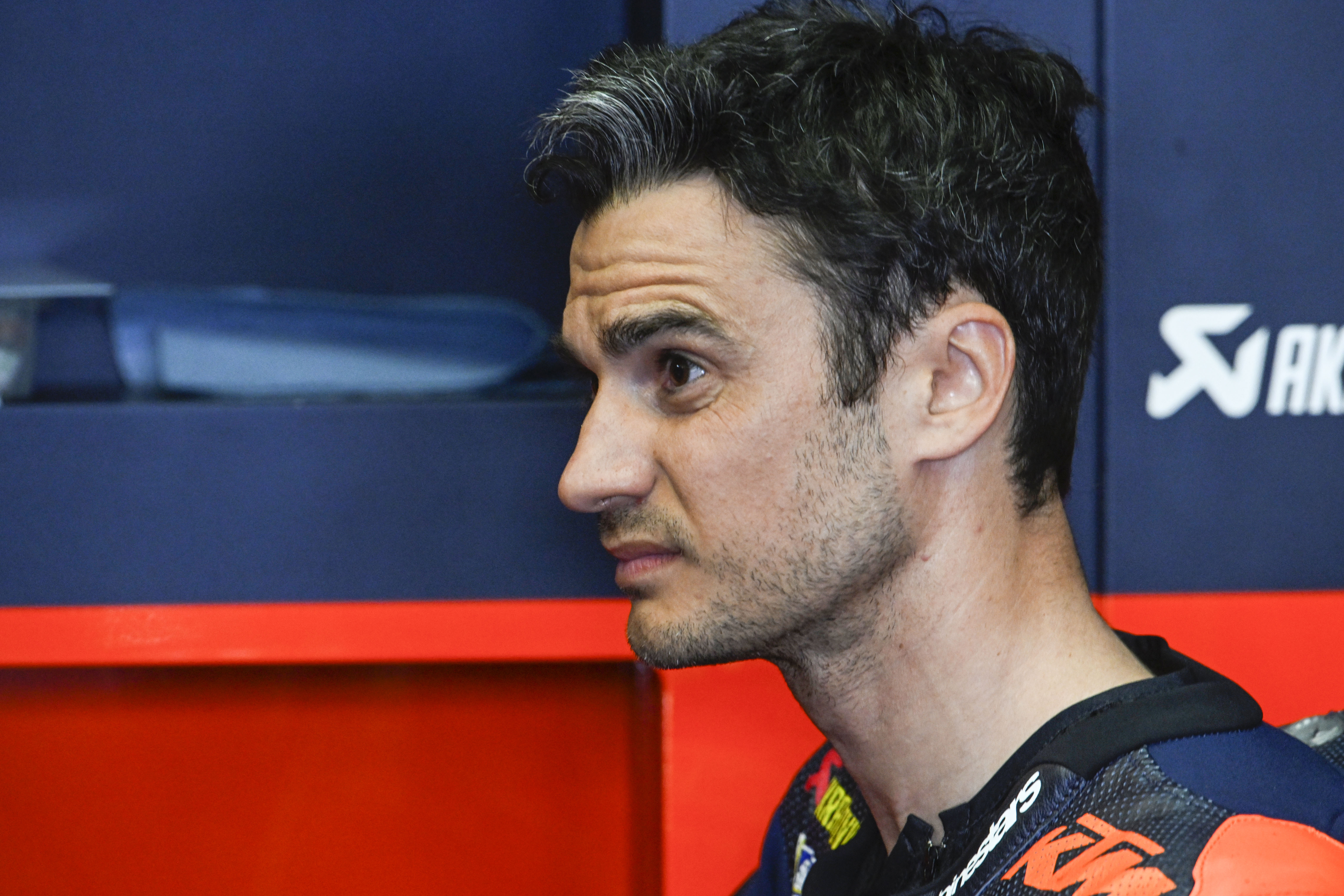 "Very, very happy, and a very good day. Unexpected," Pedrosa admitted.
"Obviously it's great for me and for the team, and also for the fans. And it was a surprise this morning especially.
"I was surprised and at the same time I was thinking, 'OK, anyway, any minute now somebody will improve' because you can see you can see that in 30 seconds, it's changing. But yeah, it was a great feeling for sure.
"And I had a good feeling, it's actually my best [lap] so it's my first 1m36s in this track, so I'm really happy to still improve my lap time with age, you know, so this is nice.
"In the afternoon it was more difficult with the condition of the track, with the wind and the hot conditions. So I was not able to improve but some other riders were really fast because the track was worse.
"But overall I think we are very happy because already going to Q2 is something and not something easy to do."
While it might have come as a shock to Pedrosa himself, many of his rivals – well aware of his Jerez record – were much less surprised when they saw the unlikely name ahead of them at the end of the day, including his factory KTM team-mates Brad Binder and Jack Miller.
"The guy's what, a three-time world champion [in lighter classes] and finished runner-up, what, three times in the MotoGP championship? Arguably could've won a couple," said Miller, who was half a second slower than Pedrosa in the morning but four tenths quicker later on.
"He's a legend, he has a corner on this f**king track named after him!
"People act surprised when he does well. He's been here testing, he's done plenty of laps on the bike now. There's a reason why he's a legend."
Binder added: "We knew he was going to be super fast, of course. The guy's probably won more races than most of us on the grid put together.
"He's special and it's really impressive to see how well he did."
For the record, Pedrosa's 31 MotoGP wins is just over half the combined total of everyone else in the field this weekend (60 between 13 of them), with the caveat that the absent Marc Marquez is a 59-time winner.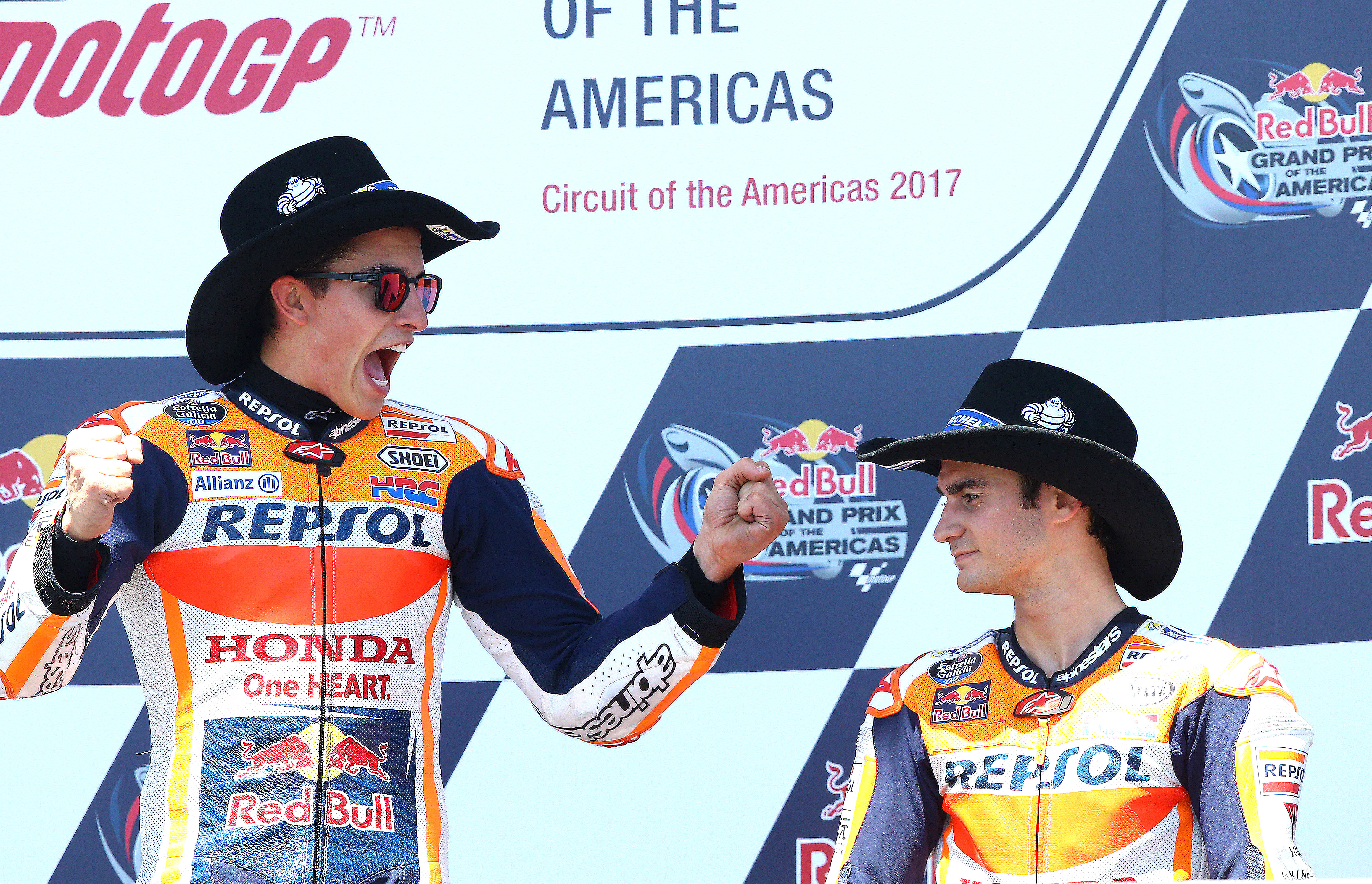 Pedrosa was Marc Marquez's team-mate for the first five years of the latter's MotoGP career. Though Marquez was substantially the more successful of the pair over that period, Marc's brother Alex said Pedrosa's quality was still very clear to them.
"I know him, he was a team-mate of my brother for many years," explained the Gresini Ducati rider. "I know that here he is f**king fast, he knows the secrets, he picks up the bike in a perfect way, he's always on the lines.
"In FP2 with the first tyre I was with him exiting from the box and I was nervous like 'OK I let him pass or go in the front, what do I do?', so I was a little bit like this and when I go in the box I was trying to let him pass because he wasn't going in, just to learn something because you always learn something.
"He can be slow, but he is always on the line. I learned to turn it a little bit, but he is the master there. Some things I learned. Impressive.
"I know that if he decides to make it work in Jerez it's also because he feels it. He is intelligent… but it's impressive to see him get a 1m36s in the morning."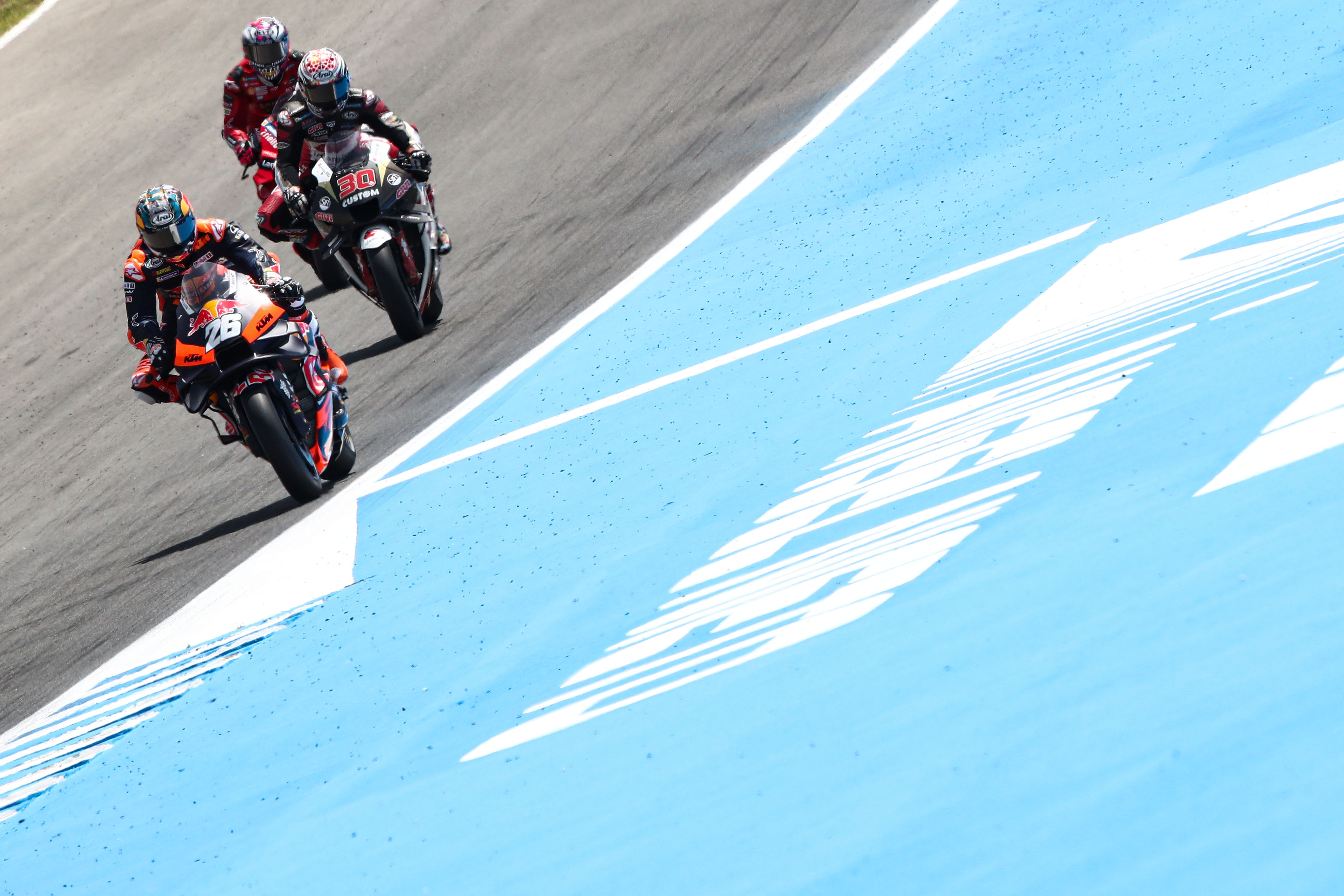 Beyond just the impressive times, though, the day brought something else equally important to Pedrosa's role as test rider: the chance to become reacquainted with the art of riding a modern MotoGP bike not solo on a track at a test but through the traffic of a race weekend.
"I learned," he admitted. "Basically because I always ride alone. So like I said more or less yesterday about aerodynamics, we are testing things and then you ride always alone.
"So today I was able to ride a few times behind some riders so I can already feel how different it has become to follow someone or not to follow.
"Like in the past the difference was little but now it's big. The bike changed a lot when you are behind or not. We are still of course analysing what we are learning, but so far it was a good day.
"It's really helpful to learn about the difference between following and not following, for example, so that when I'm not following in the test, then I can kind of say, 'OK, this is better now, but question mark for if you follow or I can understand more or less'…
"I could say we must check this in that condition or this would be good in that certain moment. So it's just given me more experience in order to have a bigger picture."