Honda can now win without Marquez. How does that affect him?
"Certainly, this weekend's results will have pleased him."
It's true that there are reasons for Marc Marquez to feel good about Alex Rins' triumph at the Circuit of the Americas. The word 'certainly' used by Honda team manager Alberto Puig, though, even if somehow informed by private conversations with Marquez, is harder to believe.
The victory by the LCR newcomer, enabled by Pecco Bagnaia's puzzling lead crash, yes, but also by a clear general affinity for COTA and top-drawer form throughout the weekend, is Honda's win number 313 in the premier class. Marquez has accounted for not just 59 of those, but specifically wins 289 to 312.
In those wins, the second-best Honda – that being Cal Crutchlow (x10), Dani Pedrosa (x5), Takaaki Nakagami (x3), Pol Espargaro (x3), Jorge Lorenzo (x2) and Franco Morbidelli (x1) – averaged just a 6.9 finish.
It was a remarkable if not unprecedented streak, highlighting just how much Honda had come to rely on Marquez after Pedrosa's frontrunning career ran out of steam.
---
Premier-class riders responsible for 20+ consecutive wins in a manufacturer's history
Giacomo Agostini, MV Agusta, 38 wins
4.24 years between first win and end of streak
Valentino Rossi, Yamaha, 29 wins
3.99 years between first win and end of streak
Mike Hailwood, MV Agusta, 26 wins
3.15 years between first win and end of streak
Marc Marquez, Honda, 24 wins
4.99 years between first win and end of streak
Kevin Schwantz, Suzuki, 23 wins
5.50 years between first win and end of streak
---
That streak was always going to end. It had to end, not just for Honda's sake but for Marquez's. 'If other riders are winning on the bike, imagine what Marc can do' and all that. And Marquez's various post-2022 comments have made it clear that, at this stage of his career (and perhaps at any stage), he'd rather be on title-calibre machinery but being challenged from within than being the undisputed king of a middle-tier operation.
But the way it's all transpired – it has to sting big-time.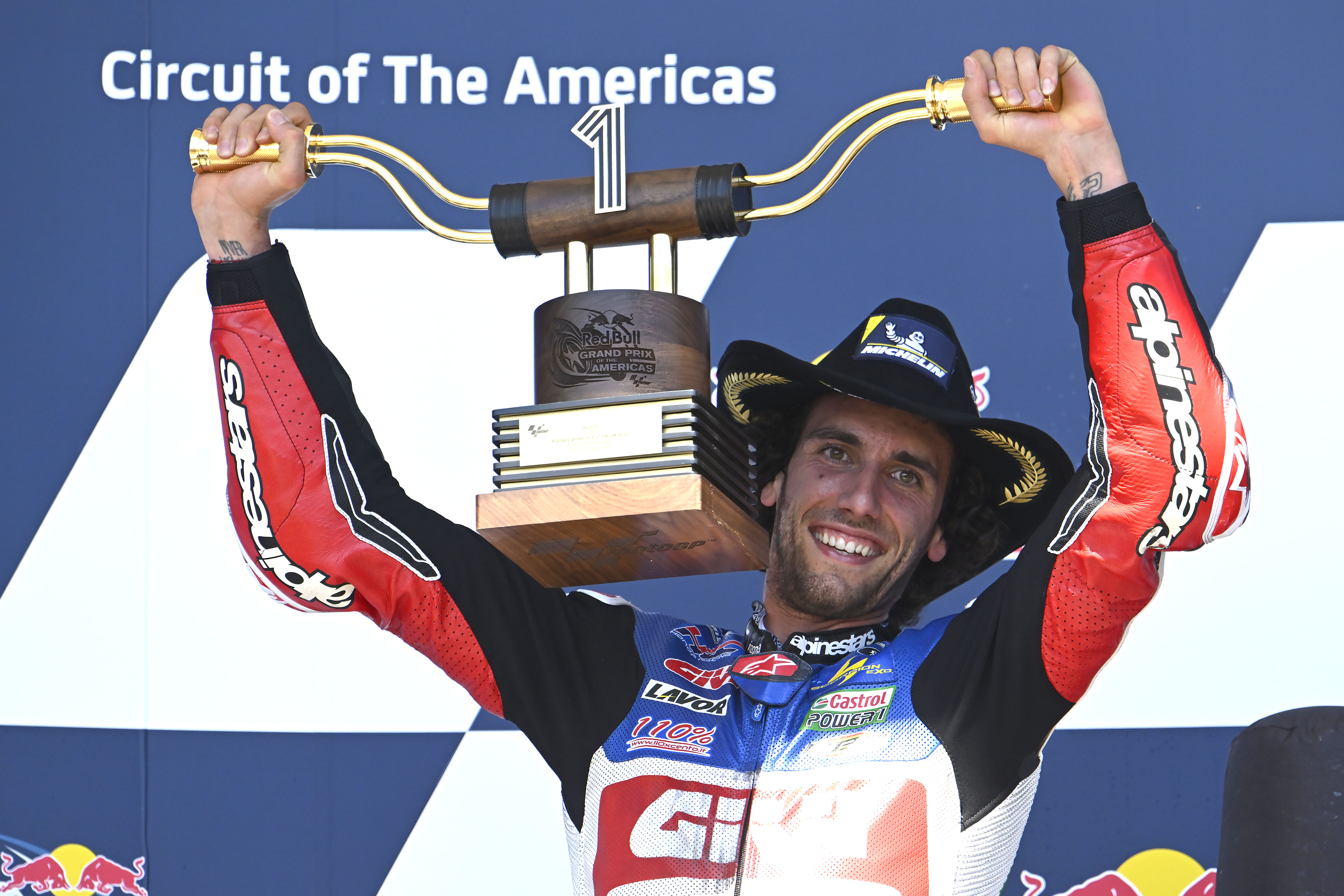 No Honda MotoGP rider has ever conclusively outperformed, or come particularly close to outperforming, Marc Marquez at COTA. Much like the Sachsenring, this is his house. Sure, he's rented it out on a couple of occasions – to Rins in 2019 by falling off from a big lead, and to Enea Bastianini last year through an apparent issue at the start – but his Austin mastery has never once been in serious question.
At Portimao, after appearing on a more or less similar level to the Honda new boys in testing, he outpaced them significantly when it counted. Rins is good at COTA, but Marquez is good at COTA, and retaining any sort of advantage would've seemingly meant a grand prix win had he attended.
That win bid was due to be compromised by a double long-lap penalty, the reissuing of which is still being debated in the MotoGP Court of Appeal, but the important thing was that Honda's ongoing appeal was deemed meritorious enough for that penalty to at least be under freeze come Austin. Game on.
But it was game over before game on, Marquez deemed unfit to race at COTA, still nursing that hand fracture he'd earned by calamitously spearing into Jorge Martin and Miguel Oliveira at Portimao. He's not even quite guaranteed to return at Jerez next week yet – another check-up awaits shortly, per Puig, to "understand how fully his recovery is going".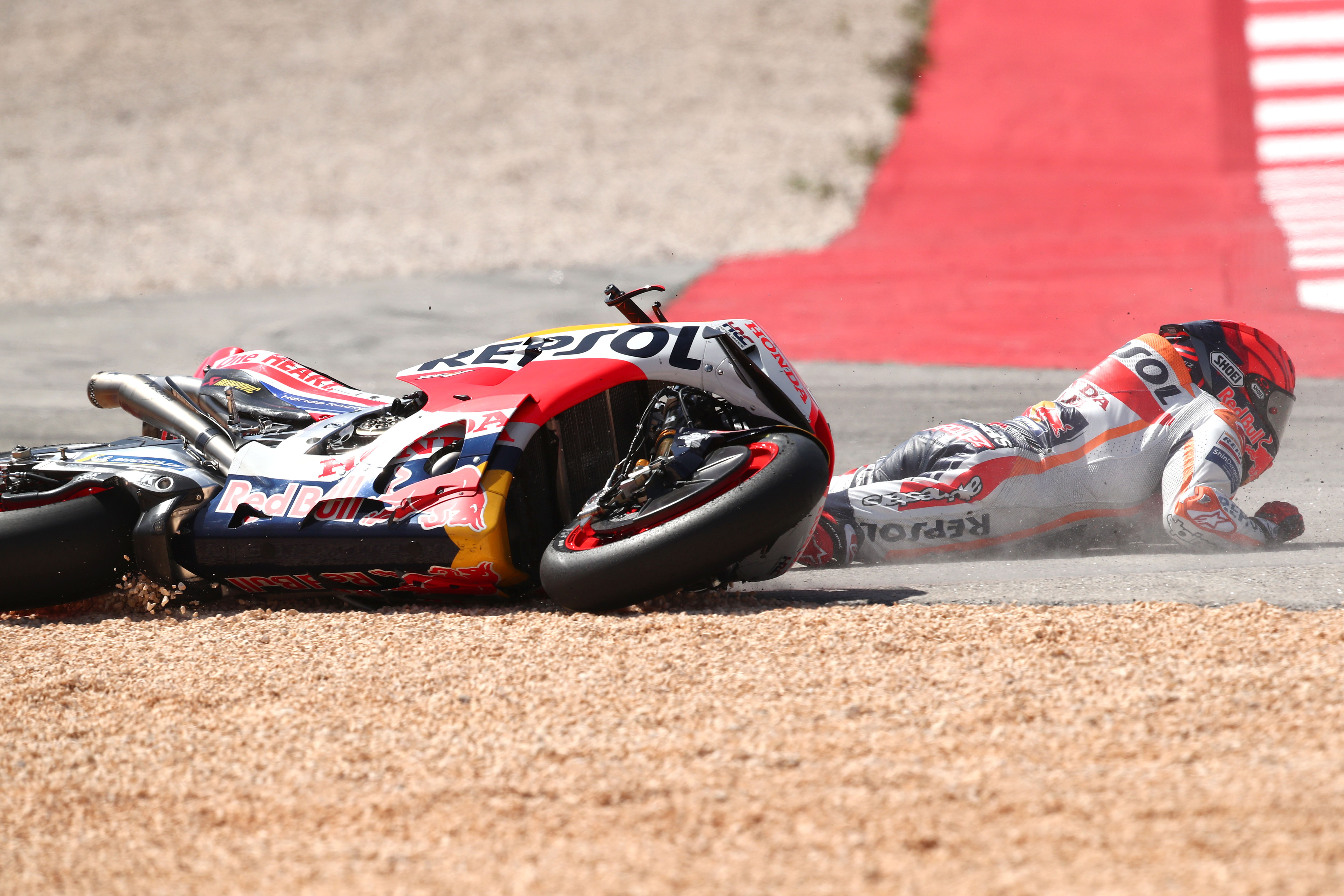 Even assuming he does ride at Jerez, he's on seven points after three events (which now means six races). It obviously could've been so much more – and though Marquez is unlikely to be suddenly convinced that his current Honda RC213V has the legs to take on the Ducati Desmosedici GP23 over a full season, he'd be in a fantastic position to pile more pressure over a suddenly-fallible Bagnaia. Maybe Marquez will soothe himself by suggesting the Austin weekend would've played out totally different with him in place anyway – butterfly effect and all.
Honda will probably wonder about how Marquez's title push may have looked right now had he stayed healthy, but for it the silver linings are much more pronounced. Having capitalised on Suzuki's exit by snapping up both of its riders, it has already seen a massive dividend.
Puig "appreciated a lot" Rins' result and hints that he expects Joan Mir – who has not been as slow as the results suggest but clearly needs to catch up to Rins' adaptation – will come good soon, too.
"We as HRC believe his potential is at least the same as Rins because they have been racing together in the same team for many years and you can see the results they had together," said Puig of Mir.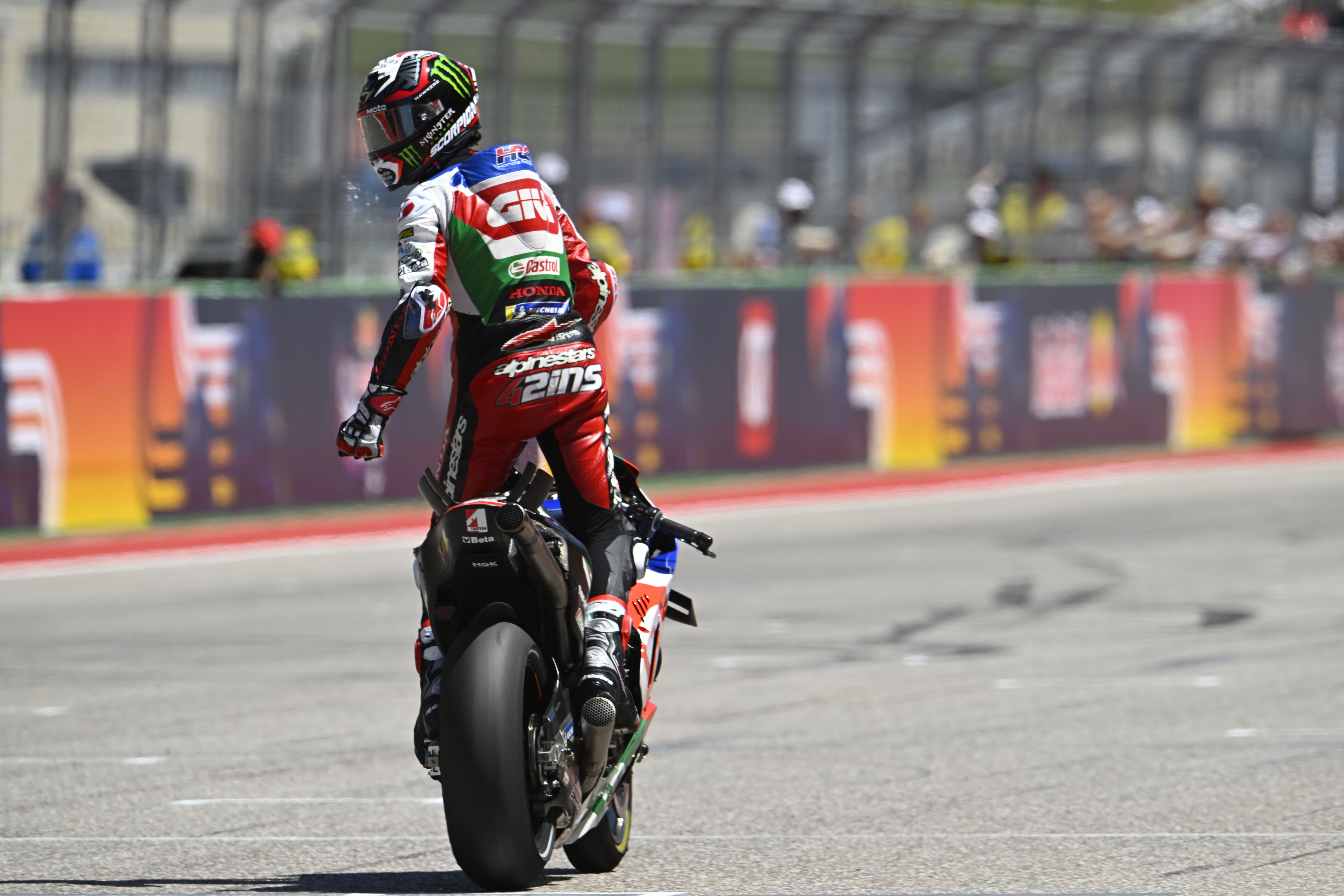 Every success of the new riders reinforces the foundation. It helps ensure that, not only does Honda finally look to have some semblance of longer-term rider stability, but its metaphorical building will be left standing and in good shape if the unthinkable happens and the biggest pillar departs in the search of a place that can better guarantee him a shorter-term success.
"For the past few months, our potential has been questioned but today we proved that our bike has some good potential within it," said Puig last Sunday.
He probably didn't mean in this way, but it's inescapable that a significant amount of the "questioning" had come from none other than its lead rider. That lead rider is still the lead rider, but he is no longer the only one who can win.