Mayorkas Draws Fire From Republicans at Committee Hearing
A House committee hearing on the 2024 budget proposal for the Department of Homeland Security became a veritable trial of Secretary Alejandro Mayorkas, whom Republicans accused of intentionally failing to secure the U.S. border with Mexico.
Committee Democrats tried, with little success, to turn the April 19 hearing of the Committee on Homeland Security back to a discussion of the budget, accusing their GOP counterparts of politicizing a crisis that had grown worse under administrations of both parties, and of grandstanding in order to gain media attention.
The Republican Case
Chairman Mark E. Green (R-Tenn.) assumed the role of prosecutor in his opening statement.
"Your job is to protect the homeland," Green said, addressing Mayorkas.
"And one of those obvious duties is to secure the United States' sovereign borders and to implement the laws duly passed by Congress.
"However, you have not secured our borders, Mr. Secretary, and I believe you've done so intentionally. There is no other explanation for the systematic dismantling and transformation of our border into a lawless and dangerous open border," Green said.
Green and others provided a barrage of statistics on the border crisis, including encounters with 257,910 immigrants by border agents in March, 34,000 apprehensions of illegal immigrants, 10,800 "gotaways," and the seizure of 580 pounds of marijuana and 202 pounds of fentanyl in a single week in April.
A specific charge made by Green is that Mayorkas lied to Congress on April 28, 2022, when he was asked whether DHS had "operational control" of the southern border.
"Yes, we do," Mayorkas said at the time.
By law, operational control is defined as preventing all unlawful entries into the United States. In March 2023, Mayorkas stated at another congressional hearing that DHS did not have operational control by that definition.
"You make it very clear, Mr. Secretary, that you've known all along according to the definition that is written in the law, passed by the Congress, that you do not have operational control," Green said.
"And yet in testimony to this house, under oath, the definition was read to you. You're asked, according to that definition, whether control exists, and you say 'yes'. That sounds like a lie under oath."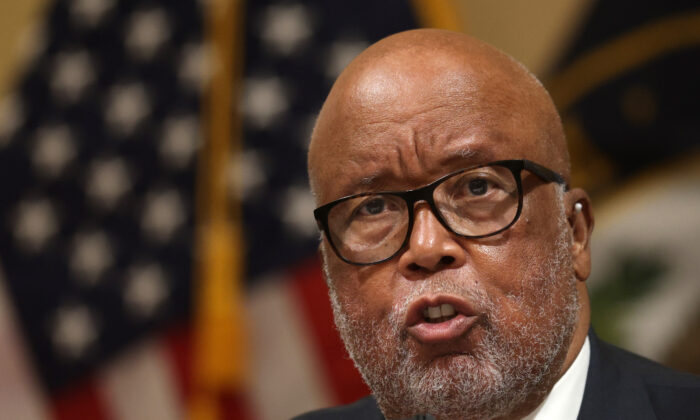 Moments later, when Mayorkas denied knowledge of an alleged strategy used by drug cartels to get around border agents, Green said, "Not only have you lied under oath, you just admitted your own incompetence."
Mayorkas, when given the chance to defend his 2022 answer, said he was not given an opportunity to give a complete answer during that hearing. He said that no secretary has been able to meet the standard of operational control defined as allowing not a single illegal entry into the country.
"I have testified under oath multiple times that I use a lens of reasonableness in defining operational control. We are maximizing the resources that we have to deliver the most effective results, and under that definition, we are doing so very much to gain operational control," Mayorkas said.
Democrats to the Defense
Democrats responded by denouncing the attacks on Mayorkas's job performance as an attempt to divert attention from their own failures.
"They don't want solutions to homeland security challenges. They want to make a headline or photo. They want a political wedge issue," Ranking Member Bennie Thompson (D-Miss.) said.
Rep. Sheila Jackson Lee (D-Texas) reminded the committee that conditions on the border were not ideal under the previous administration either.
"My Republican colleagues have been painting quite the picture today," she said to Mayorkas.
"And to hear them tell it, you inherited a secure orderly situation at the border. I for one have been to the border many times in the midst of mass confusion," she said. "That, of course, was not under your tenure."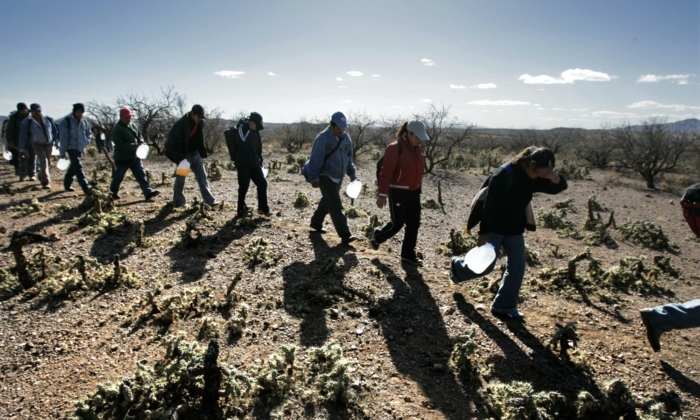 Jackson Lee said that border patrol recorded 41 percent more illegal entries into the country in fiscal year 2019 under the Trump administration, compared with the last year of the Obama administration.
She recalled the Trump-era policy of separating the families of illegal aliens, saying, "Tragically, many migrants died while being held in these kinds of conditions, including at least five children."
"Congresswoman, the policies of the past administration, those that were cruel and inhumane, not only did not achieve operational control under the definition of the Secure Fence Act, they also disobeyed our values as a country," Mayorkas said.
More Agents
Mayorkas depicted the scope of DHS's responsibility as broad and complex, including border protection, disaster relief, transportation security, and Coast Guard operations in the Arctic and South Pacific. To do the job, more money is needed, he said.
"The fiscal year 2024 budget proposes the hiring of over 1,400 additional personnel to secure the southwest border, including 350 additional border patrol agents and 310 additional border patrol processing coordinators to get more agents back into the field performing their critical law enforcement mission," he said.
"The budget proposes $535 million dollars in new funds for border technology, $305 million of which is to deploy new technologies and capabilities in our fight against the trafficking of fentanyl through our ports of entry."
Overall, Democrats sought to portray Mayorkas as a dedicated public servant, doing the best job possible with the resources available.
"Are you [fulfilling your oath of office] in the best manner, the securest manner, the honest manner, with integrity, to save the lives of the American people and to ensure that hamlets, cities, counties, and others are safe and that our domestic security is safe?" Jackson Lee asked.
"Yes, I am, Congresswoman," Mayorkas said.