Nightmare start is wasting major Alpine upgrade in Baku
Alpine's nightmare start to the Azerbaijan Grand Prix weekend is wasting a major upgrade on its Formula 1 car that it started the event very bullish about.
A hydraulics issue led to a fire and restricted Pierre Gasly's practice session to just seven laps in practice, and after Gasly's stoppage Esteban Ocon was held in the garage for precautionary checks so completed just eight laps himself.
As this is a sprint weekend, Alpine's big setback in the only practice session put it on the back foot for Friday's qualifying session, which now sets the grid for Sunday's grand prix in this event format.
Gasly was eliminated in Q1, crashing into the wall because of what he said was not braking too late but not braking hard enough, after the team had put in a huge effort to get the car ready in time.
Frustration for Gasly and Alpine

When we restart they'll be just seven-and-a-half minutes remaining in Q1 #AzerbaijanGP #F1 pic.twitter.com/GLvWxDPy9r

— Formula 1 (@F1) April 28, 2023
Meanwhile, Ocon was eliminated in Q2, making this the first race this year Alpine has not got one of its cars into the top 10.
That comes despite the arrival of a significant upgrade package that features a heavily reworked floor and suspension fairing tweaks, which Alpine technical director Matt Harman had enthused over on Friday morning in Baku.
The upgraded floor is described as a bit of a departure from the previous design with modifications in volume across "pretty much the whole floor" and some changes to improve pressure distribution underneath "that you won't be able to see unless the car's upside down".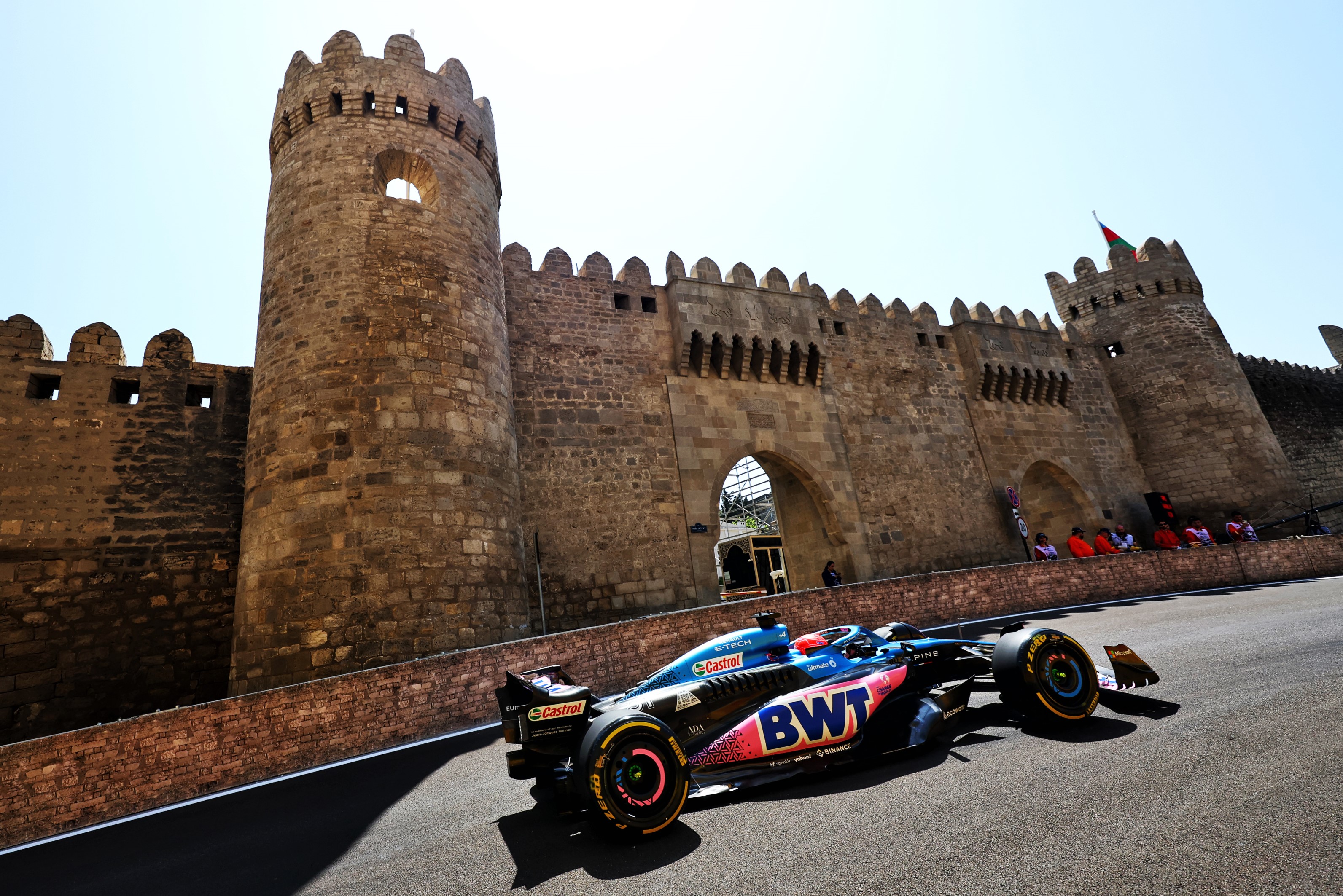 This "pretty extensive" update is complemented by modifications to fairings on the front and rear suspension, which are also performance-related.
Harman described as "pure performance", meaning it was all about adding aerodynamic load to the car.
"It's a quite a reasonable part of our overall development plan for the whole year," Harman said of the upgrade.
"So, it's beyond measurable. It's really good. It's a good update.
"And it's good, old-fashioned performance, it's good load. It's not unpredictable performance, we expect it to be there."
But instead of helping propel Alpine closer to the leading teams the upgrade is being wasted so far.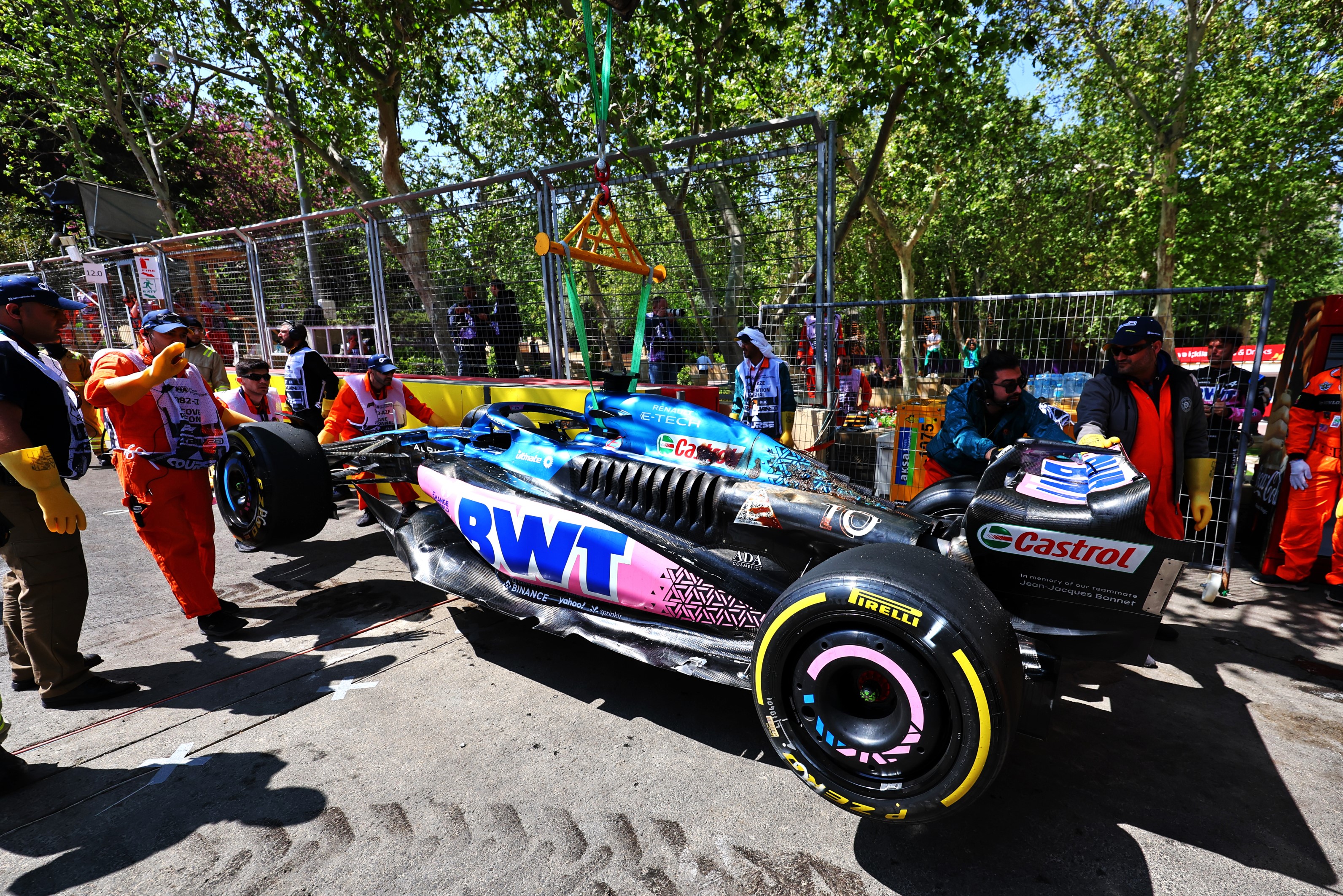 Harman had been optimistic that this upgrade would translate into a better qualifying performance for Alpine given it should have helped with the car's trait of being tricky to drive on the limit early in the season.
He also thought that some lessons with set-up configuration and "application of different types of systems on the car" would improve its one-lap pace, too.
But the reality of how Friday played out means that is yet to be verified this weekend, although there is a chance to start afresh with the standalone sprint qualifying and race on Saturday.
Gasly's Q1 crash looked significant enough to potentially damage the new floor, although this has not been confirmed by Alpine.
The risk of damaging new components is one factor that has put other teams off introducing upgrades in Azerbaijan, but Harman said Alpine's mindset was "always performance first".
More importantly it could prepare this upgrade and sufficient spares in time for this weekend, despite having to use the April break to handle the massive accident damage suffered by both cars when they crashed into each other at the end of the previous race in Australia.
Alpine has at least three of the new floors in Baku and Harman hinted there might even be four, as he said the team was keen to avoid getting into a position where the drivers ended up on different specifications.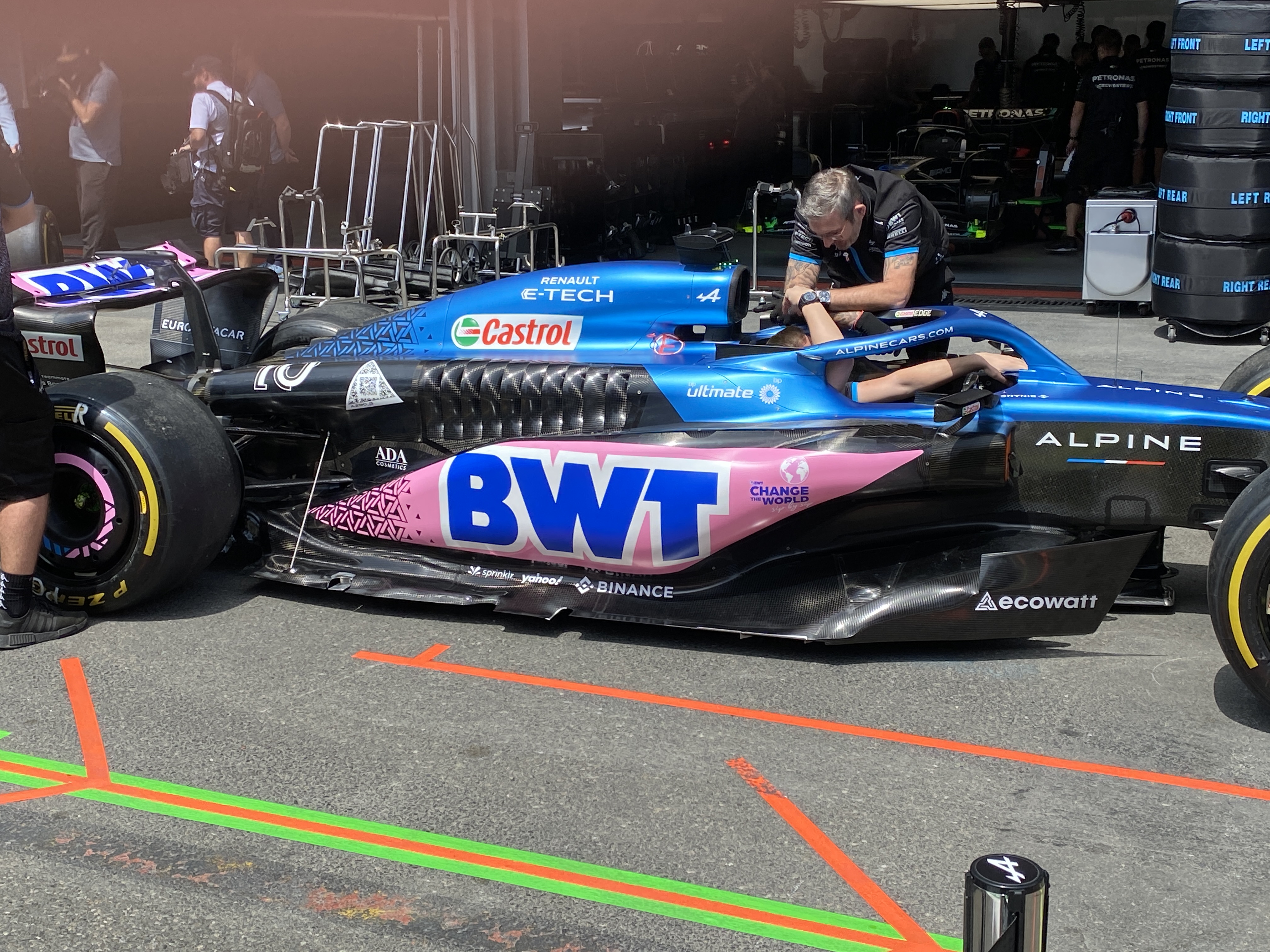 The point is Gasly will continue to have use of the upgraded floor for the remainder of the weekend, even
if the one on his car on Friday is damaged beyond repair.
That is especially important in the sprint weekend format as cars are in parc ferme condition as of qualifying so a change of specification to an older version would mean starting from the pitlane.
"I can't say that number," Harman said regarding the quantity of upgraded components on-site.
"But it's enough to be able to race and have a little bit of attrition, let's put it that way.
"What I can tell you is that we wouldn't really consider doing that unless we had three units."