Pedrosa's proven a point. But a MotoGP return doesn't tempt him
KTM test rider Dani Pedrosa has ruled out any return to MotoGP action on a more permanent basis, despite a very impressive run of form all weekend so far at the Spanish Grand Prix at Jerez.
The three-time premier class runner-up is appearing at his home race in order to gain fresh insight into how racing a MotoGP bike has changed since his last full season in 2018.
Pedrosa, who since his 2018 exit has only had a single wildcard start to his name, has managed to very much impress both himself and his rivals so far at Jerez, this culminating in a sixth-placed finish in Saturday's sprint race.
But, despite having seen other motorsport competitors return from retirement in the past, especially in the four-wheeled world, the 37-year-old says he's got no ambitions to return to racing more than every now and then.
"Car racing is not the same as motorbike racing," he said when the question was put to him. "No, no, I'm fine.
"I'm very happy and I'm enjoying very much what I'm doing, and to see today, to see the bikes… because I was in the group.
"I was sixth, but I can see I was close, I can see [the factory bikes in positions] one and two fighting at the end. Jack [Miller], I don't know what happened, but he went third [in the end] – but two bikes on the podium, my bike very close, it's very rewarding."
It's indicative of his stance that Pedrosa could have made his return earlier, not just in 2022 but this year when Pol Espargaro got injured and KTM's sister brand Gas Gas needed a replacement rider – that role ultimately going to Jonas Folger.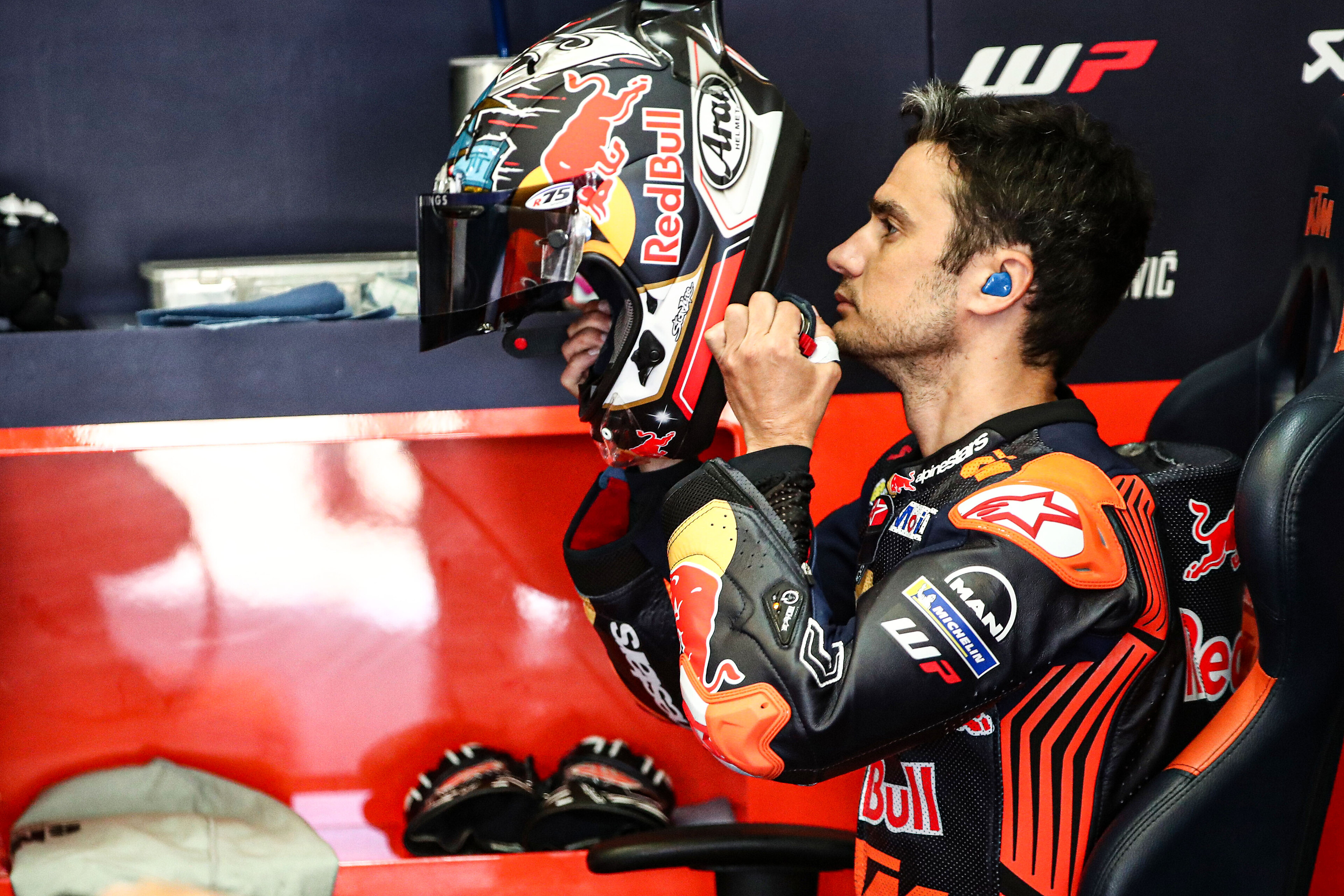 Today's "rewarding" result is even more impressive when it's put in the context of it being not only Pedrosa's first race since the 2021 Austrian Grand Prix but also his first-ever attempt at MotoGP's new sprint format, something that has produced hard racing since being introduced at the opening round of 2023.
"The sprint race was really, really aggressive," Pedrosa conceded. "Yeah, really aggressive riding because the riders tried to gain as many positions as possible, as early as possible and the second start was quite good for me but I chose to go outside because there were some riders banging on the inside, so I chose outside and then somehow they banged together and I got pushed out and I lost…
"Turn 1 and 2 I was on the outside and I lost a few positions. So instead of gaining, I lost positions. And then I just tried to keep the rhythm, they were fighting a little bit on the front, but the bike behaviour following four, five, six bikes is quite different from what I'm used to, and braking points you have to adjust big time."
Pedrosa ended up finishing 1.7s off winner Brad Binder, with the fastest lap of the sprint to boot.
"I was a little bit trying to deal with the new circumstances. At the end I tried to overtake Miguel [Oliveira] but it was not easy, he was fighting strong. We had one or two moments, but then we lost some time and we lost touch with the guys in front, plus [Johann] Zarco was catching.
"So then I decided not to disturb much and try to keep the position and try maybe one more time in the end. So yeah, the tyres changed a lot in the race compared to the practice and that's what we learned today."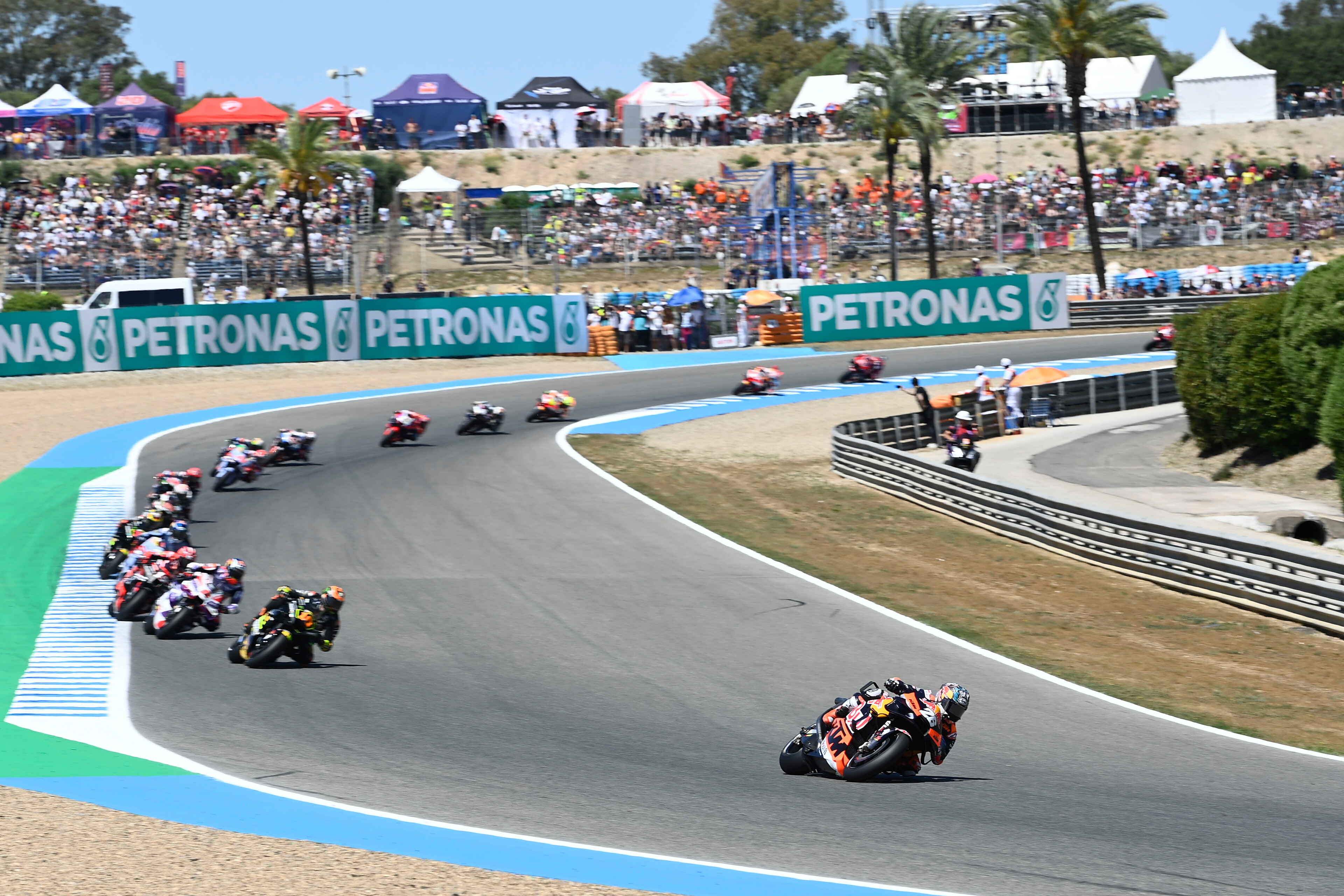 And, with the entire point of his wildcard appearance being to help him gauge how much MotoGP racing has changed of late thanks to the explosion of aerodynamic investment, he says that became particularly clear.
"it feels very different," Pedrosa stressed, "very different. Everything in general becomes weaker, so when you ride alone, let's say stiffness-wise and so on, you maybe feel it's enough.
"But then when you ride the bike in a group, everything is much more sensible, much more moving and a little more weak. So you have to really set up the bike a little bit in a more stable way.
"Maybe when you ride alone it feels too stable, but then of course this is a good experience for me because then I can understand more when I'm riding by myself."