Red Bull's only Baku F1 order to Perez and Verstappen
Thankfully, amid an underwhelming Azerbaijan Grand Prix, the two dominant cars at the front of the Formula 1 field were able to go head-to-head without any orders – well, except one.
Sergio Perez and Max Verstappen's flat-out push in Baku once they both comfortably cleared polesitter Charles Leclerc provided some much-needed intrigue in an otherwise flat race, even if they never got close enough for wheel-to-wheel combat.
Perez was already harrying Verstappen before the Nyck de Vries-induced safety car intervention flipped the order and their intense time-trial fight continued when the race resumed right up until the chequered flag.
As their Red Bull team boss Christian Horner noted after the race, the duo were swapping stories of their brushes with the barriers under the podium at the end of the race – four scrapes for Verstappen and two for Perez was Horner's initial post-race count.
Horner said it was "always the plan to let them push all the way through" as it has been all season and it's hard to disagree with that.
Team orders were never a possibility in Bahrain as Verstappen had the legs on Perez while in Jeddah Verstappen – having recovered from a technical issue that damned him to Q2 exit – was free to charge after Perez in the second half of the race, a concerted challenge Perez resisted.
Perez's tricky weekend in Melbourne never got him anywhere near Verstappen but Baku once again displayed Red Bull's policy in action.
The drivers were free to race but there was a clear exception outlined by the team pre-race.
"I think 2018 is fairly etched on everybody's memory in this team," Horner said, when The Race asked about how the team manages its two dominant cars.
"It's something we discussed this morning in the briefing that they're free to race but we don't want a 2018 replay.
"They pushed each other as hard as they could and it was a fine margin today that split the two of them."
The 2018 incident that's 'etched' into Red Bull's mind is of course the intra-team collision in Baku between Verstappen and then-team-mate, now returning third driver, Daniel Ricciardo.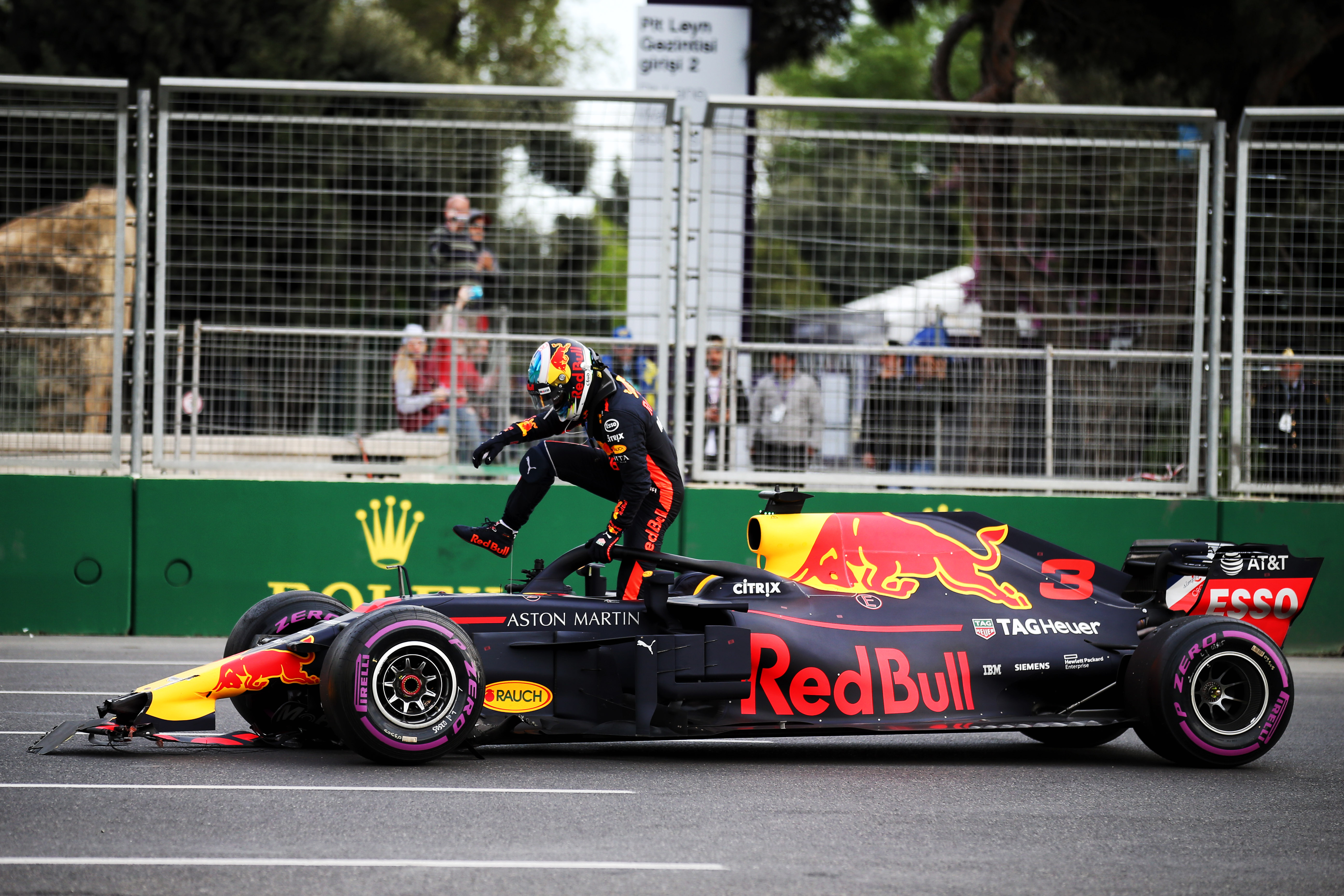 Back then, Verstappen and Ricciardo were duelling to be best of the rest behind the two Mercedes and the Ferrari of Sebastian Vettel (team-mate Kimi Raikkonen had been eliminated after a clash with then-Force India driver Esteban Ocon).
Verstappen had moved ahead of Ricciardo with a gutsy move into the tight Turn 2 left-hander on the first safety car restart six laps into the race and the duo then banged wheels six laps later when Ricciardo attacked Verstappen down the main straight and Verstappen defended on the inside at Turn 1.
Verstappen held the position but Ricciardo carried on trying to pass him, eventually doing so 16 laps from the end of the race.
Ricciardo was then overcut by Verstappen during the final pitstop so had to come back at Verstappen a couple of laps later with a move that resulted in Ricciardo running into the back of Verstappen and both cars being eliminated in dramatic fashion.
Both accepted responsibility for the shunt and the stewards reprimanded both drivers, Verstappen for making "two moves" while defending and Ricciardo for making his move too late.
There hasn't been a significant intra-Red Bull clash since then but that's primarily because no team-mate has been able to get as consistently close to Verstappen as Ricciardo was able to for the majority of their time together.
Perez's strong 2023 campaign thus far is threatening to change that and, along with Red Bull's significant car advantage, is creating scenarios where Red Bull now actually has to manage its two drivers racing each on track.
Don't expect the 'free to race' policy' to change any time soon as there's only one reason – other than a couple of intra-team collisions – why Red Bull will change that.
"Until the teams' interest [changes]," Horner said when asked whether Red Bull will stick with this policy.
"If you're competing against a competitor, it becomes bigger than the drivers' own interest but as it is at the moment, they're free to race."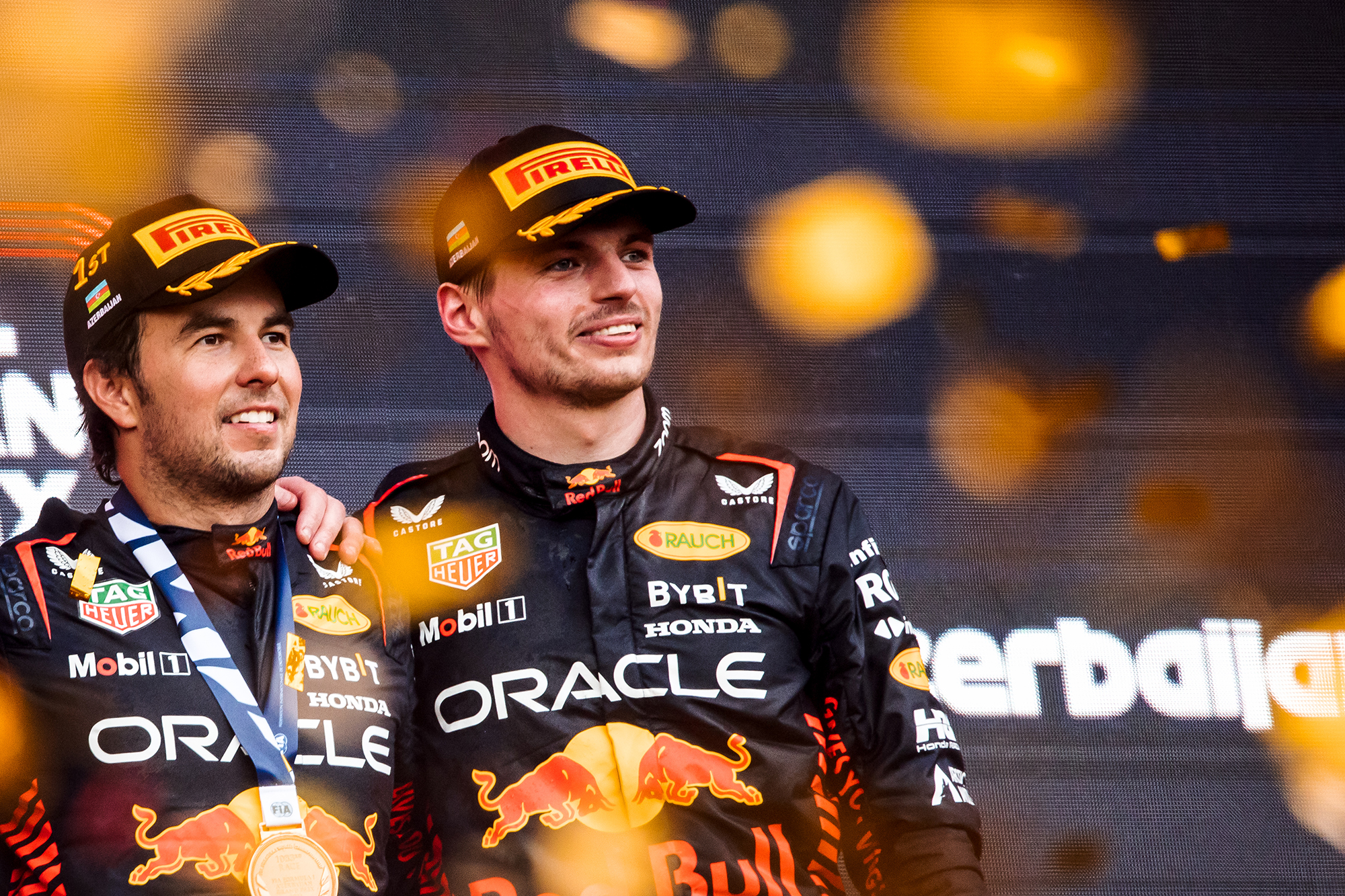 This mirrors Mercedes' policy during its championship-winning years over the last decade as it predominantly used team orders (other than race-specific scenarios like Hungary 2014) during the years Ferrari threatened its supremacy in 2017-18 and Red Bull in 2021.
So for now, with Red Bull's dominance unchallenged, we can expect Perez and Verstappen to continue to be free to race – at least as free as the development direction of the RB19, Perez's ability to consistently match Verstappen, and the strain of limited engine components allow.