Rider reaction mixed as MotoGP trials radio system again
MotoGP used Monday's post-race test at Jerez to trial the latest iteration of its prototype radio system, with the communications device receiving mixed results and riders uncertain in their feedback on whether it's even needed, let alone worked well.
The new concept is being led not by the teams but by series organiser Dorna, with the idea being that it will be used solely for emergency messages during races rather than for the sort of strategy and tactics more commonly discussed over F1's equivalent system.
It was first trialled at Misano three years ago, with Honda test rider Stefan Bradl using the first version of the system, but it's understood that considerable development has taken place since then under the guidance of Dorna director of technology Sergi Sendra, whose other recent innovations have included the universally popular shoulder camera.
Using a small communications device, speakers and a headband to hold the whole system in place under their helmets, Fabio Quartararo, Aleix Espargaro and Jonas Folger trialled the system at the Spanish circuit, with Yamaha racer Quartararo saying that even if he likes the idea, hearing someone talking to him still came as something of a shock.
"There were three laps of hearing, 'Red flag, red flag, red flag'," Quartararo explained afterwards. "It was good, and if they are able to use it in a good way then it can be safe.
"I don't think we need to have a lot of people talking on this. It has to be really an emergency, because of course when you are riding and you hear something [it's distracting].
"On the first lap, it was strange – when you're turning and you hear, 'Red flag', it's strange. But for safety, if we can use it for red flags or bikes in the middle of the track, it can be helpful."
While Quartararo was quietly optimistic about the system, some of his peers were less sure – with reigning world champion Pecco Bagnaia among a multitude of riders who believe that the distraction factor will outweigh any possible safety benefit it might offer.
"It's something that I don't know if I'm ready for," he admitted. "Because it's something different, completely. And when you're riding and you start hearing something…it's a bit strange.
"But I didn't try. I know that Folger, maybe Fabio and Aleix tried. I don't know what they said.
"But sincerely, now the things that they're trying to give to us is too big – or is something that, if you crash and you have this, it's not so safe. At the moment we don't want to try it."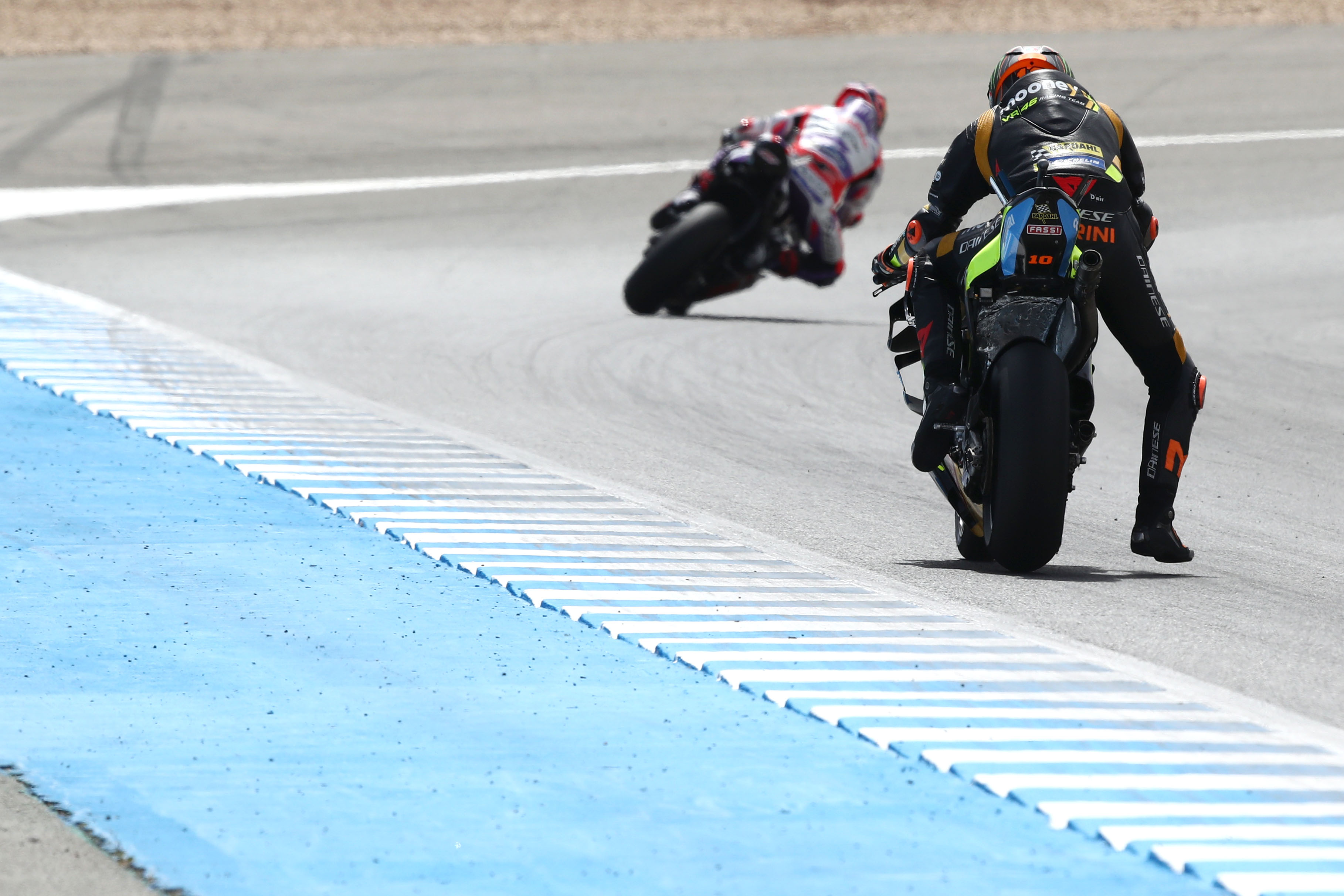 That view was echoed by Luca Marini, normally one of the more considered racers on the grid when it comes to factors such as safety issues, with the VR46 Ducati rider vociferous in his belief that the radio is a distracting step too far for MotoGP.
"It's too much for us," he said. "It's not dangerous, but it's too much. We don't have time for breathing, so to have time to hear someone speaking in your ear is quite distracting. We can have messages in the dashboard, and that's not a problem for me.
"When you have lights lighting up on your dash, it's impossible for me not to see it. I can see everything on my dash, and for me it could disturb you a lot to hear something.
"It'll be crucial the moment they speak to you – they can only do it on the straights. If there's a delay from the message being sent and received, there's a problem, because if it arrives while you're braking in the corner with another rider in front [that could be problematic]. For me, it's not the [right] direction."
And while some, like Quartararo, said they're in favour of the new system in part because they rarely look at their dashboards during the race, KTM rider Jack Miller was quick to dismiss that argument – by pointing out that his rivals all have plenty of time to manage the various other functions controlled through the screen.
"We don't really need radio communication, I don't believe," said Miller. "With the dashboard system we have now and the pop-ups and so on that come up on that.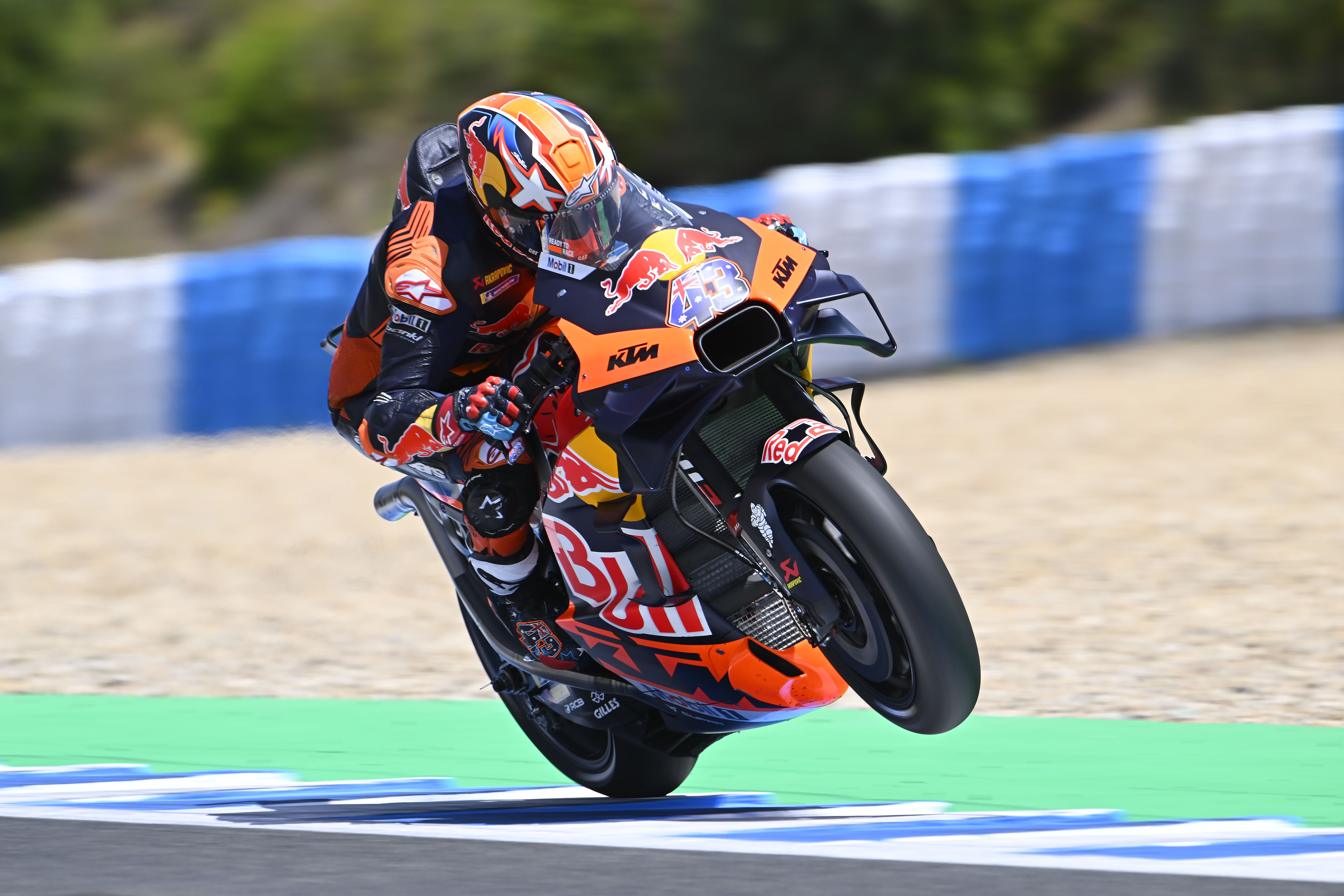 "If they want to have it…that's their decision, but what can they say in your ear that they can't put on the dashboard?
"They can see the suggested map, or when it suggests to change because they're running out of fuel. So I'm sure they can manage."