Seven things to know ahead of the first 2023 Indy 500 test
With nine winners on the entry list, two of the top-five finishers from last year joining McLaren and a strong rookie crop, this week's two-day Indianapolis 500 open test is the first chance to get a taste of this year's event in action.
With so much to keep an eye on in this test – the last chance for teams to get ready for the Month of May – The Race outlines what you need to know in preparation.
Don't get sucked in by the times
Every year someone picks a favourite for the Indy 500 based on good test times in this pre-event running, and almost every year those predictions are ill-chosen.
The fact is that because the conditions are likely to be cooler in the test than what we see at Indy in May, it hides the true performance of the cars.
The teams probably spend 60% of their season-long development on the 500, so there will be a host of different set-ups and packages they will be trying in this test that can also mask where they are in the order.
Then there's the small matter of new aero parts (we'll explain more in the next section) that need to be put into and taken out of different packages to assess how they affect the balance and if they improve or upset the car's handling.
For all of these reasons, it's better to watch and get a feel for the cars moving in traffic – which is a key part come race day – to learn something from this test.
Even then, cool conditions mean more grip and make all the cars look better so you still have to caution your judgements!
Aero updates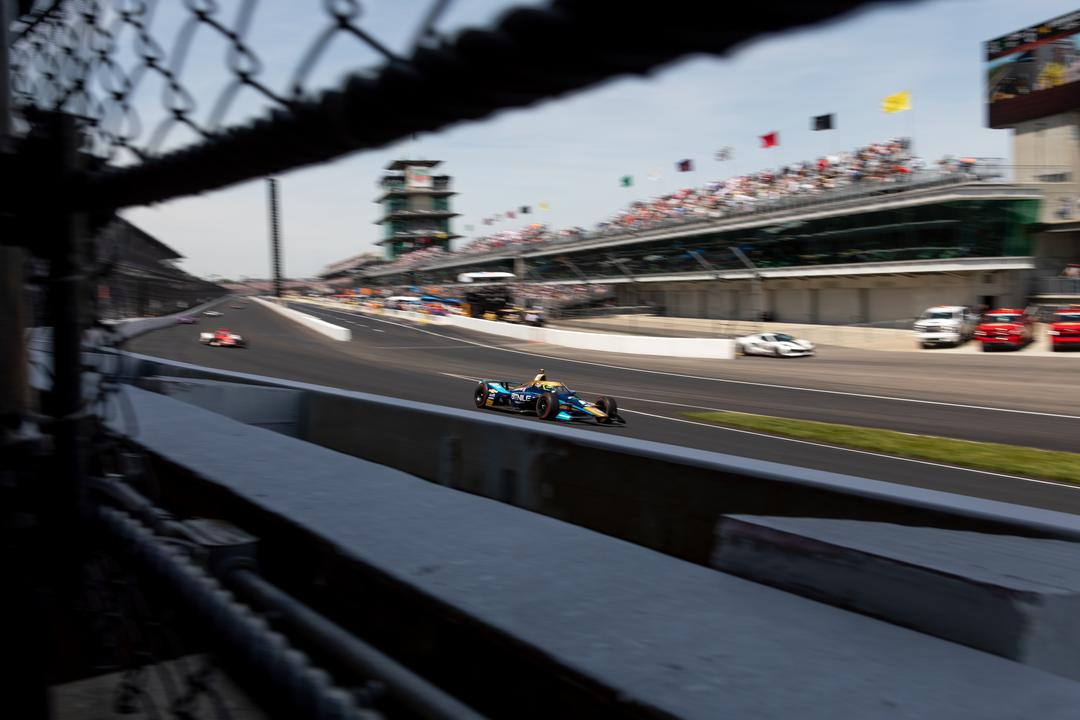 Each year, IndyCar tries to bring aero developments for the oval races to improve the spectacle.
The challenge since 2020 is that the cars have understeered in traffic which makes overtaking difficult. The aeroscreen induces understeer because there's a lot of weight on the car, high up and at the front.
The work since 2020 has made good strides to make passing easier, but it's still extremely tough.
However, new parts for this year aim to increase the downforce by 10%. The majority of the new aero parts were made available in Texas where they helped totally transform a one-lane race into a side-by-side affair, creating a stunning spectacle.
At Indy, the teams will have those Texas parts available, all of which were a no-brainer for teams to add.
A new rear pillar will give the teams three degrees more flexibility for the rear wing which will be interesting, and there's also a small part known as a wicker below which sits on either side of the rear wing pillar attached to the floor.
It's one thing attaching these parts in the windtunnel but seeing if that data correlates on track will be the vital piece of the puzzle.
The other trick at Indy is, it's so hard to improve the car on – for example – corner entry without compromising the exit. It's a 2.5-mile track with four very different corners.
It's easy for engineers to map out what the car should do in one corner, but trying to marry the best possible set-up for the four corners of the track and not having too much drag on the straights is where the set-up race is won and lost.
The schedule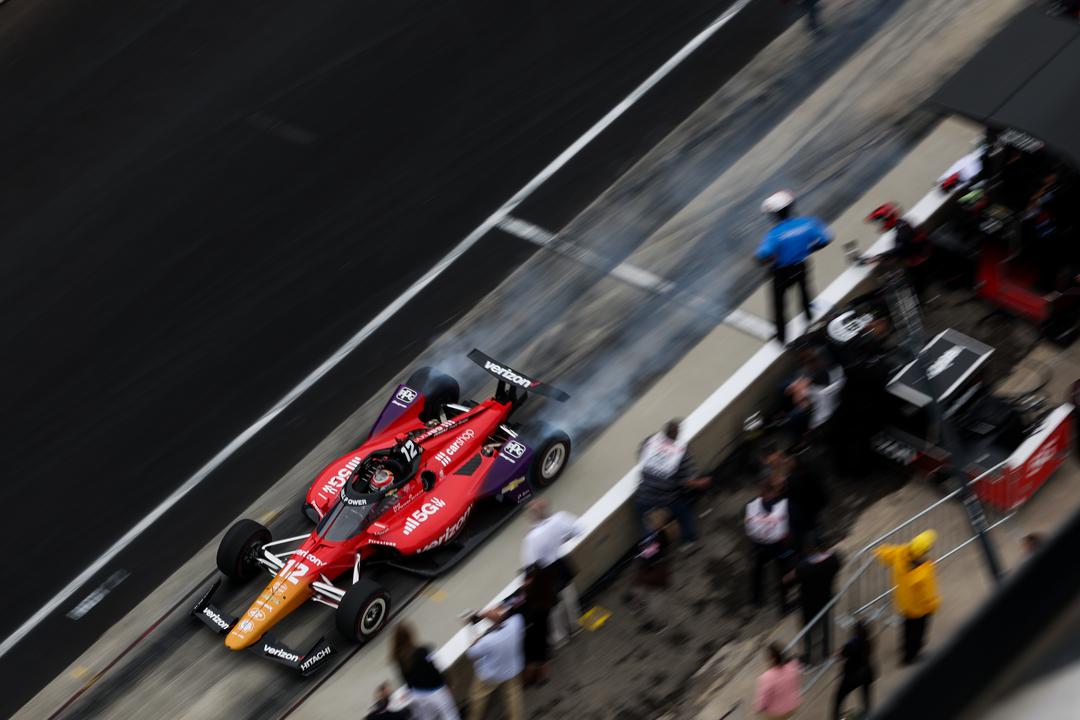 IndyCar is expecting inclement weather on the Friday of the two-day Indy 500 test, so it's issued a new schedule with more Thursday running.
Thursday
1100-1200 Veterans
1200-1400 Rookies/refreshers
1400-1830 All drivers
Friday
1000-1600 All drivers
New/returning drivers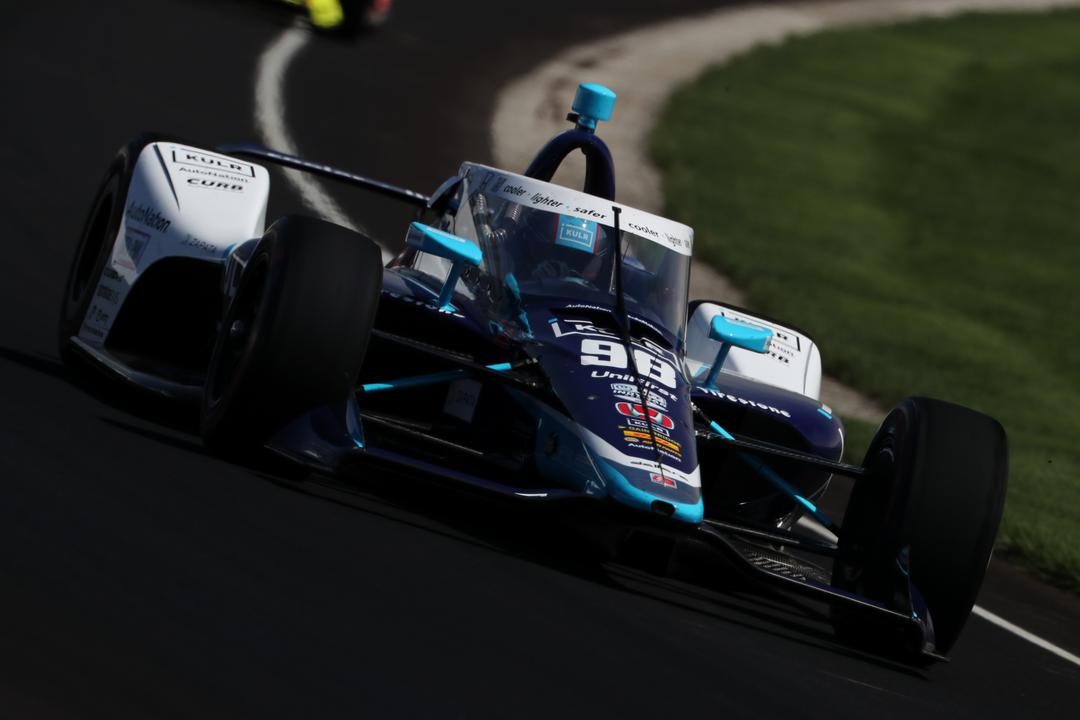 There's a host of interesting stories among the rookies, drivers who are only doing the 500 this year, and those who missed 2022 (and/or more 500s before that) returning.
---
Rookies
Agustin Canapino (Juncos Hollinger Chevrolet)
Benjamin Pedersen (AJ Foyt Chevrolet)
Sting Ray Robb (Dale Coyne Honda)
Drivers returning who missed 2022
RC Enerson (Abel Chevrolet)
Ryan Hunter-Reay (Dreyer & Reinbold Chevrolet)
Katherine Legge (Rahal Letterman Lanigan Honda)
Indy-only entries
Marco Andretti (Andretti Honda)
Tony Kanaan (Arrow McLaren)
Stefan Wilson (Dreyer & Reinbold Chevrolet)
---
Arguably the biggest story on the list is 2013 winner Tony Kanaan making his debut for Arrow McLaren in what will be his last Indy 500 start. Look out for a special papaya and stars livery for the Brazilian driver alongside special Triple Crown liveries for his team-mates that will be seen on track for the first time in the team's 60th anniversary of going racing.
Of the returning drivers, Katherine Legge will be hoping Rahal improves on its form from last year and its tough start to 2022, while Ryan Hunter-Reay, the 2014 winner, is returning after one year away to make his maiden start for the DRR team which has scored impressive results as an Indy-only team recently.
Agustin Canapino was the top rookie finisher at Texas earlier this year and, with Juncos' giant-killing history of knocking Fernando Alonso out of the 2019 event, he could be well-placed to score a decent result if he can avoid the dizziness and nausea that plagued him in Fort Worth.
Among the drivers missing out this year, The Race IndyCar Podcast host JR Hildebrand breaks a 12-year consecutive entry spell as he evaluates his future racing options, while 2000 winner Juan Pablo Montoya was replaced at McLaren by Kanaan.
Penske under pressure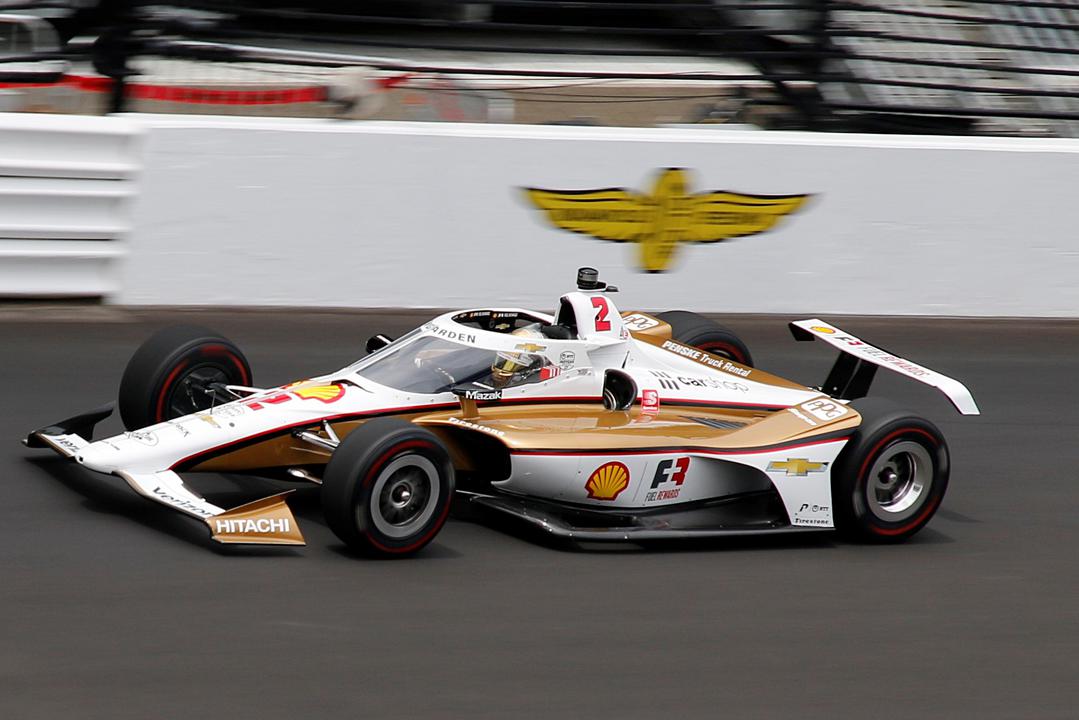 Penske's results at the 500 haven't been that bad since the introduction of the aeroscreen in 2020.
But 'not that bad' is nowhere near good enough for a team that expects to be fighting for the win every year.
It might not have had the optimal package – the Honda one – in those years, but it has been outpaced by fellow Chevrolet runners Arrow McLaren and Ed Carpenter in recent years.
Qualifying has been the big issue, as you can see below.
---
Penske at the 500 since 2020
2020
Qualified: 13th, 22nd, 25th, 28th
Finished: 5th, 11th, 14th, 22nd
2021
Qualified: 17th, 21st, 26th, 31st
Finished: 3rd, 12th, 20th, 30th
2022
Qualified: 11th, 14th, 26th
Finished: 13th, 15th, 29th (crash)
---
It's had two top fives in three years, so it's not all doom and gloom, it's just not Penske perfect. Each year the team says it has focused more and more resources on solving its Indy 500 'problem'. By the end of this test, we may know if it has found something.
Chevrolet vs Honda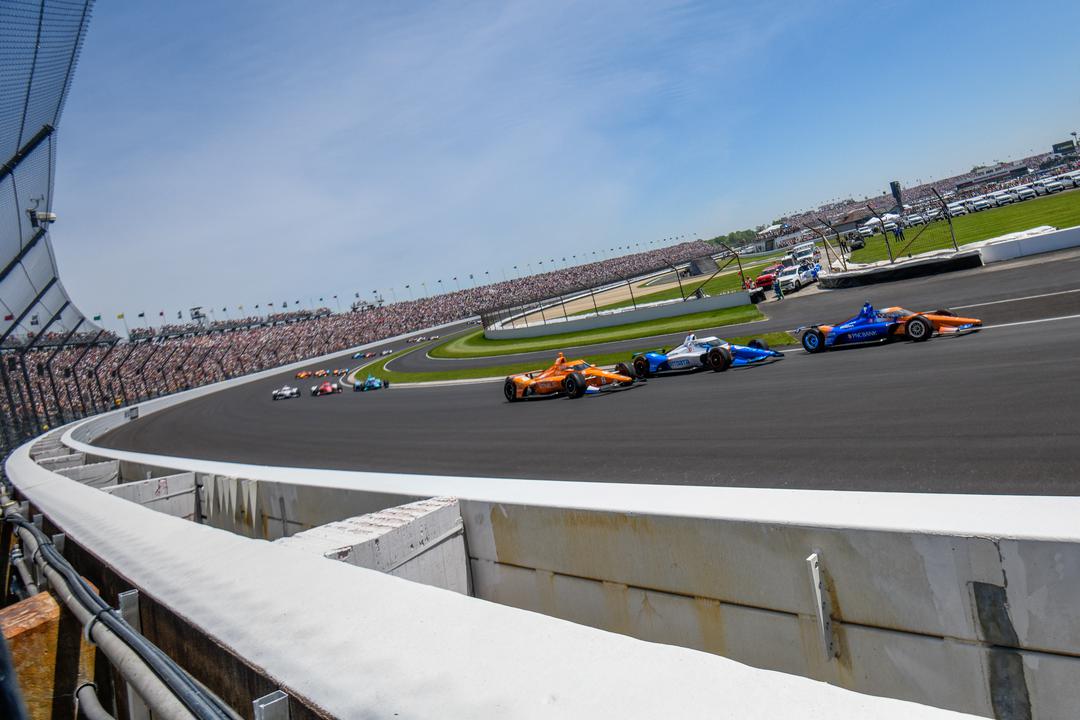 Sadly, the results of this battle will be decided at the end of May and not at the conclusion of this test, but it's still worth looking at this week and listening for teams' and drivers' thoughts after the race.
Chevrolet aced the 2022 season with 11 wins from 17 races, but its ultimate goal is always to win the Indy 500 and it failed to do so again last year – its last triumph having been in 2019.
It was dominant at Texas last year but Honda won the 500, and Chevy won at Texas again this year. It's clear Texas is not a good marker for which engine manufacturer is ahead at Indy.
The combination of Ganassi and Honda was unstoppable last year. Whether Arrow McLaren and Chevy can step up to fight them will be one of the stories of May.
The addition of a new 100% renewable race fuel from Shell will also be sussed out in this test and impact the fuel mileage the engine manufacturers are able to offer.
Four drivers to watch in 2023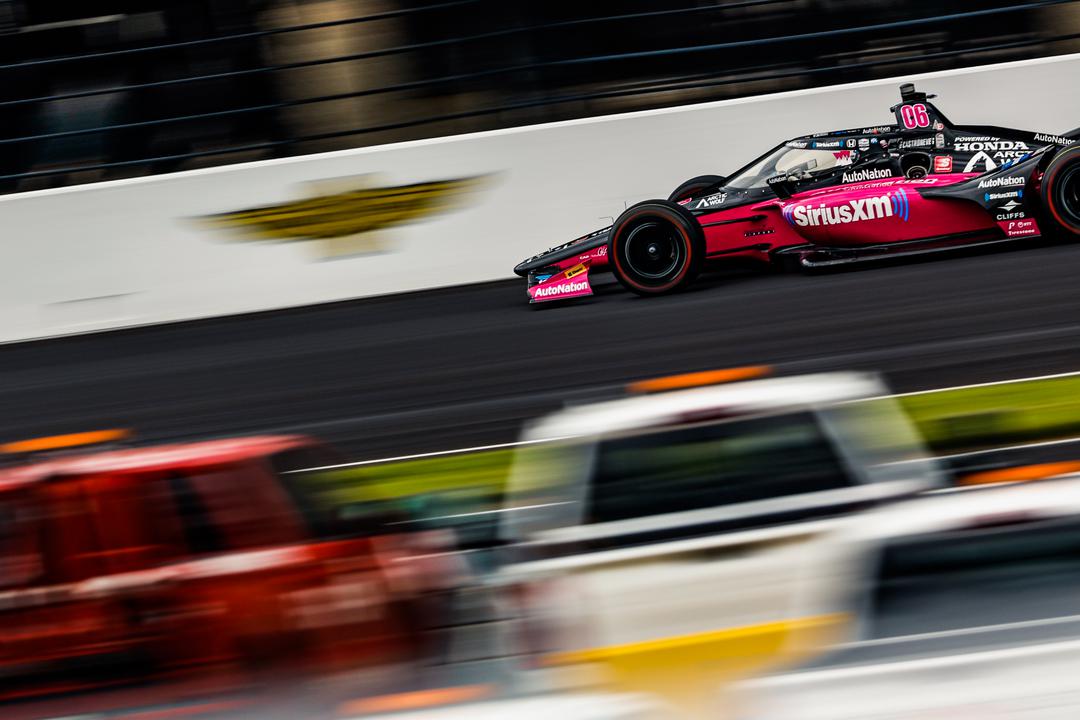 Helio Castroneves
After over 100 years of Indy 500 competition it's rare these days that records are broken, but Castroneves could be the first driver to win the race five times. How he does this year may well decide his future as his form at every other track is patchy at best, but there's arguably no one better at the Speedway and if Meyer Shank qualifies better than it did in 2022 (16th and 27th) there's every chance of more success.
Romain Grosjean
Grosjean told The Race earlier this year that if you'd have told him before Texas he'd have a shot at winning the 500, he'd have said, "f*** no!".
Now he's more encouraged after alleviating an understeer issue. He crashed while fighting for the top 10 last year, but was strong at Texas this month (even if he also crashed there). He could surprise people.
Josef Newgarden
Every year that he doesn't win a 500, Newgarden goes on this list. The last three years he's been one of Penske's most impressive in the races but – and I can't believe I'm about to say this about Penske – hasn't had the equipment to win. Newgarden is arguably IndyCar's top driver but probably wants a 500 success more than another title.
Alexander Rossi
The 2016 winner finished fifth last year and moves to the team that had two cars ahead of him at the finish in 2023. Arrow McLaren has tended to field older ex-winners in its line-up, but going for Rossi was a shrewd move that brings a lot to the line-up. Rossi's desperate for a second win.