Spanish Grand Prix 2023 MotoGP rider rankings
Despite near-perfect conditions all weekend long at Jerez, last weekend's Spanish Grand Prix still wasn't without its dramas as two MotoGP races produced two red flags and four frenetic race starts, sprinkled with a mixture of stewarding interference and aggressive racing.
Yet while KTM might have had one of the best weekends of its time in MotoGP so far as both Brad Binder and Jack Miller fought for the victories on both Saturday and Sunday, it's inarguably reigning world champion Pecco Bagnaia who will leave Spain the happiest, after putting another big dent in his main rivals' title hopes thanks to his main event victory.
And while the fact that some riders had weekends that went downhill rapidly through factors well outside of their own control might complicate things a little, there's a fairly straightforward pecking order when it comes to our Jerez rider ratings this week.
Scoring the grid in order based on their performances not just in the main event but also Saturday's sprint race, it's obviously all subjective – but comes not just from their final race result but taking into account things like the machinery they're on and the pre-race expectations.
1 Dani Pedrosa
Qualified: 6th
Sprint: 6th
Race: 7th
MotoGP in 2023 is a world that's perhaps best described by those competing in it using one word: a jungle.
So to be able to jump straight back into that environment after a full-time absence of five years and immediately be not just competitive but right at the sharp end is nothing short of exceptional – and Dani Pedrosa's weekend performance was just that.
He topped first practice, bagged a second-row spot in qualifying, was denied a potential sprint podium only after getting help up by Jorge Martin, and was right there again in the main event.
It might have been 'only' a learning experience for KTM's test rider – but it also reminded plenty of people of just how good the three-time championship runner-up still is.
2 Pecco Bagnaia
Qualified: 5th
Sprint: 2nd
Race: 1st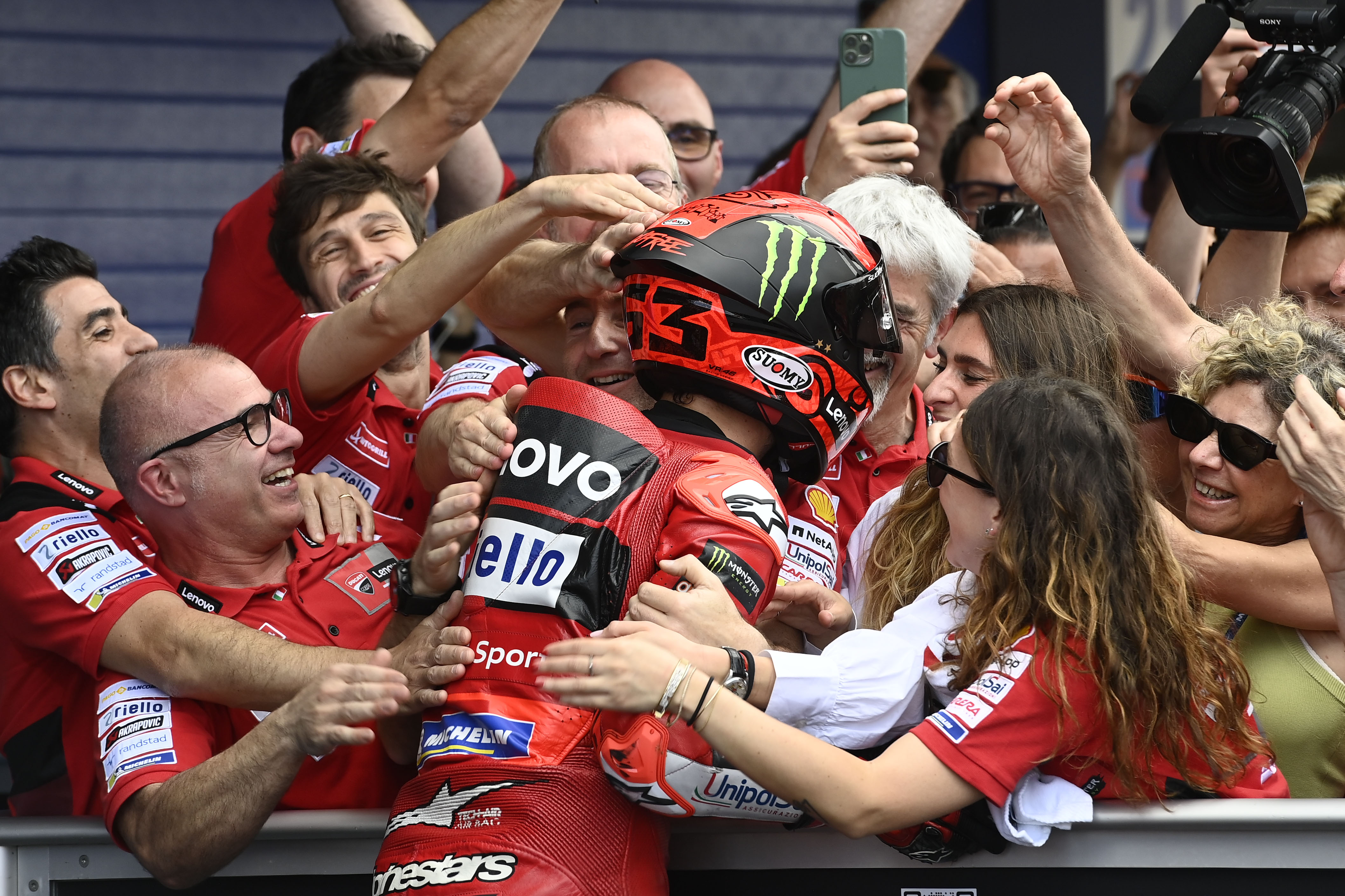 After the confidence-knocking crashes he suffered at both Termas de Rio Hondo and the Circuit of the Americas, the reigning champion needed a good result at Jerez, not just to send a message to his rivals but to restore his own inner calm.
That was job done already on Saturday with a strong sprint performance – meaning that his phenomenal hunting down of Brad Binder for the main-event win on Sunday was just the icing on the cake for Pecco Bagnaia.
3 Jack Miller
Qualified: 2nd
Sprint: 3rd
Race: 3rd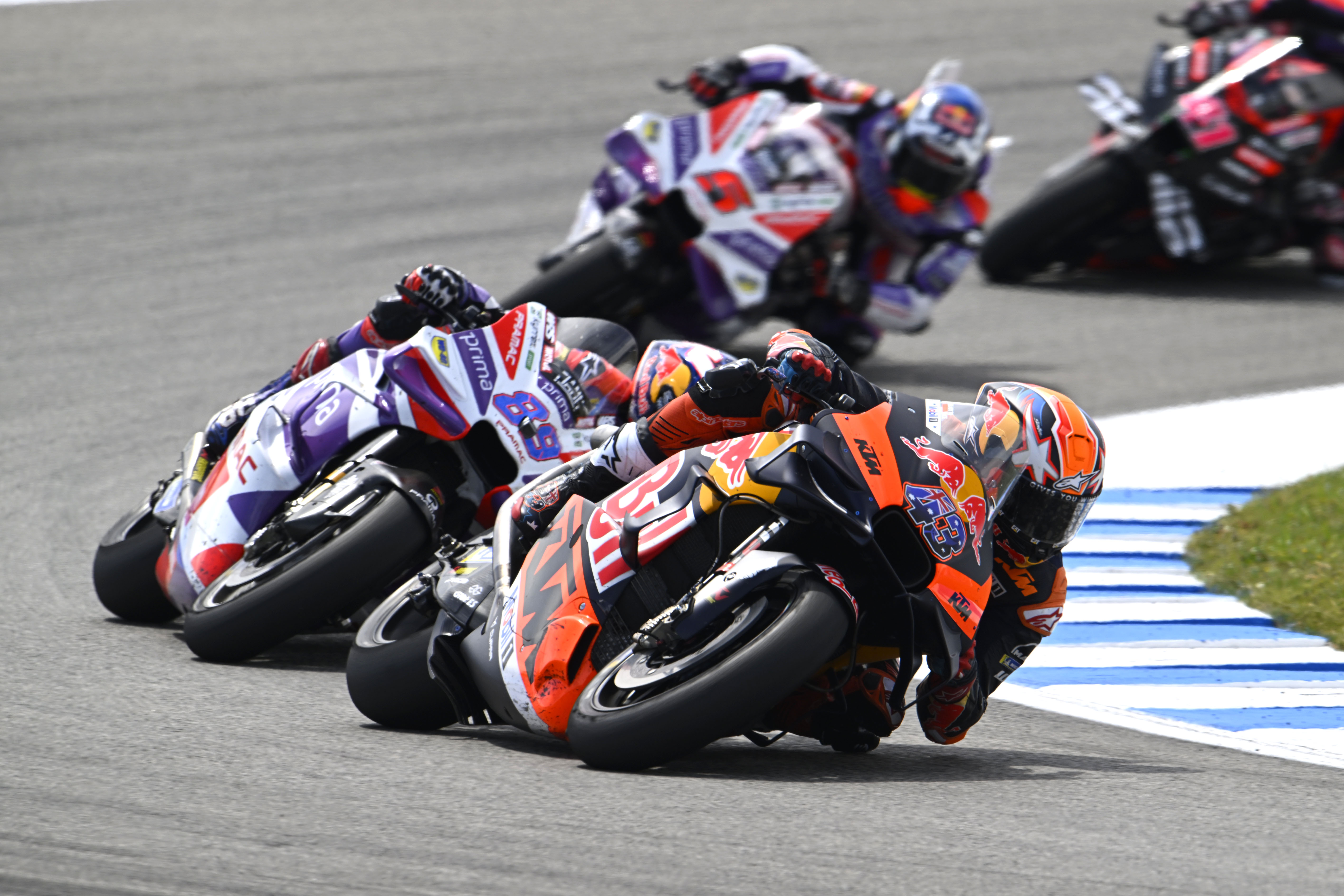 The first person you have to beat is normally your team-mate, so it might be strange to see Jack Miller scoring better than Brad Binder. But all too often in the past for the Australian, the first person to beat him is himself – and his performance in Jerez showed that he's starting to put to bed some of his past demons.
Not making the sort of mistakes you'd have expected from him in the past like crashing out or shredding his tyres, the fact that it's coming only four rounds into his time at KTM bodes well for his future with the manufacturer.
4 Brad Binder
Qualified: 4th
Sprint: 1st
Race: 2nd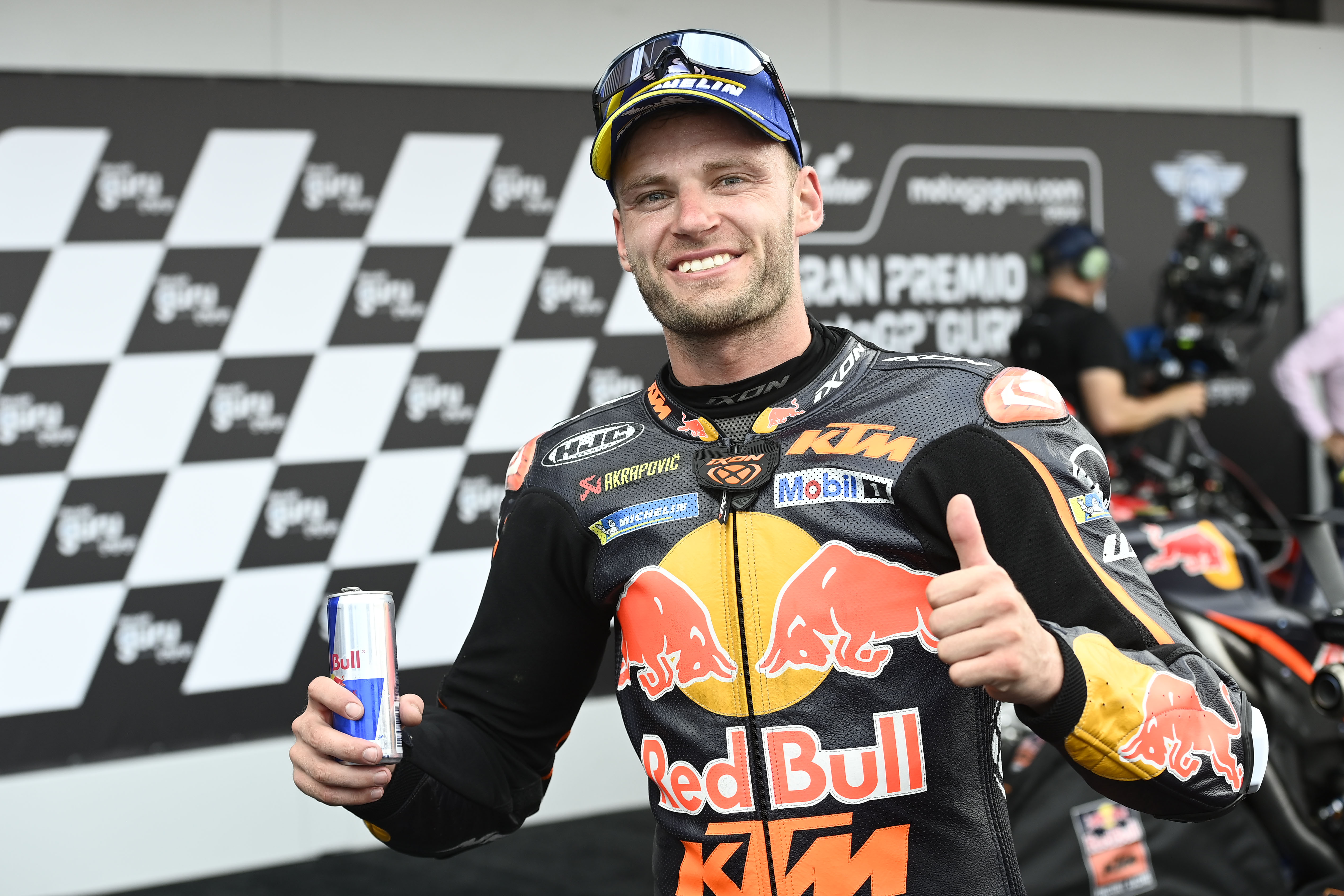 Previously MotoGP's Sunday man, KTM rider Binder is rapidly reinventing himself not just as a main-event specialist but as the go-to bet for sprints, with 50% of the wins already in his name now.
Clearly the KTM has improved dramatically over the winter, but he's still the guy on board making the difference – and a fine job of that he's doing, too.
5 Jorge Martin
Qualified: 3rd
Sprint: 4th
Race: 4th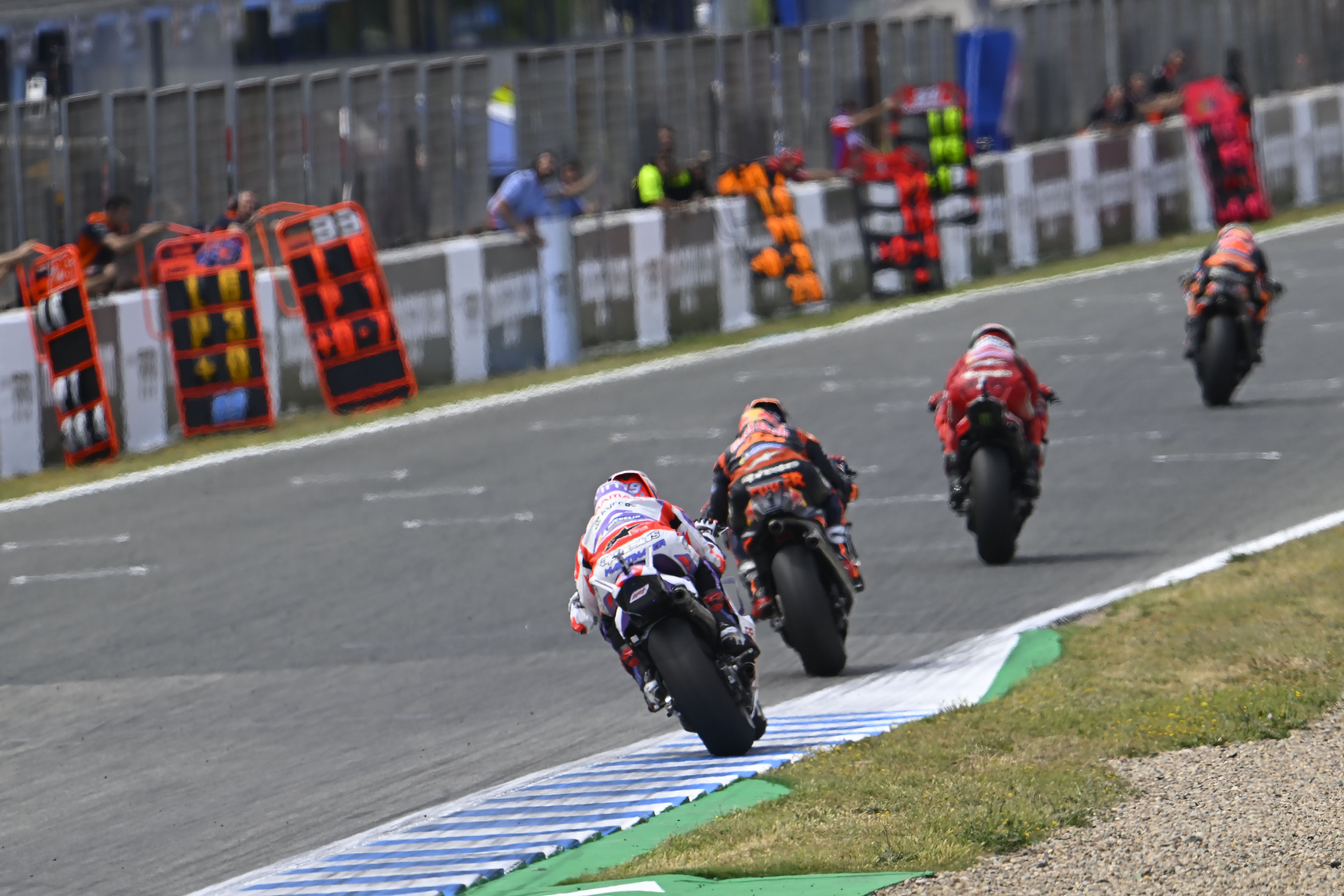 Jorge Martin is another rider who hasn't always been the most consistent, and who maybe has a tendency to push himself and his bike a little bit over the limit when he's placed under pressure.
But discretion is the better part of valour and points on the board is better than a crash out of a podium spot, and he should leave Jerez pleased (if not quite delighted) with what he achieved.
6 Miguel Oliveira
Qualified: 7th
Sprint: 5th
Race: DNF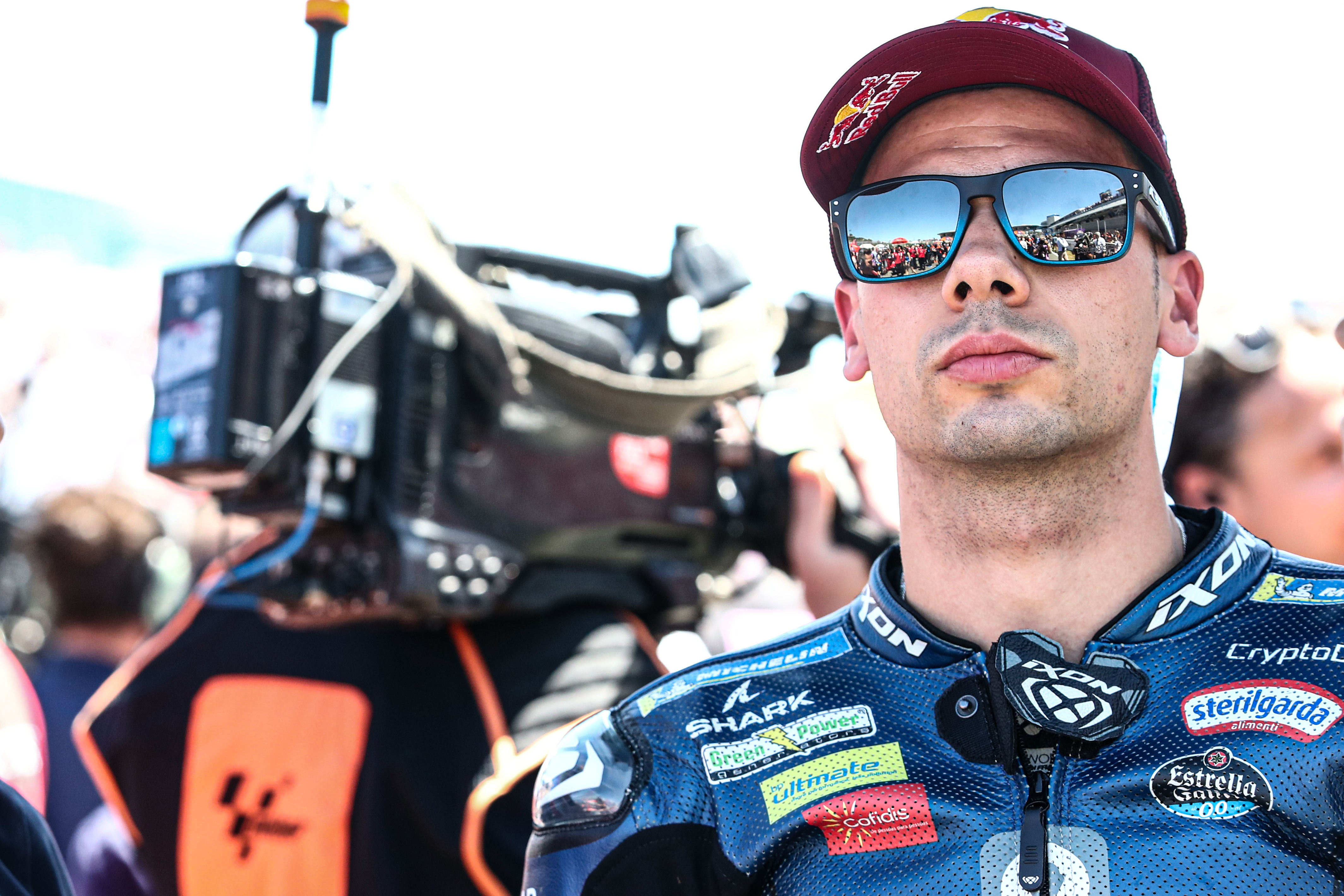 There's no unluckier rider in MotoGP right now than Miguel Oliveira, it seems.
Totally unable to catch a break, he ended the weekend in a hospital for the second time in four rounds through no fault of his own after contact with Fabio Quartararo only two corners into Sunday's race.
However, it's not all doom and gloom, with fifth (and top Aprilia) in Saturday's sprint another sign that the pace is very much there, even if the fortune isn't.
7 Iker Lecuona
Qualified: 23rd
Sprint: 18th
Race: 16th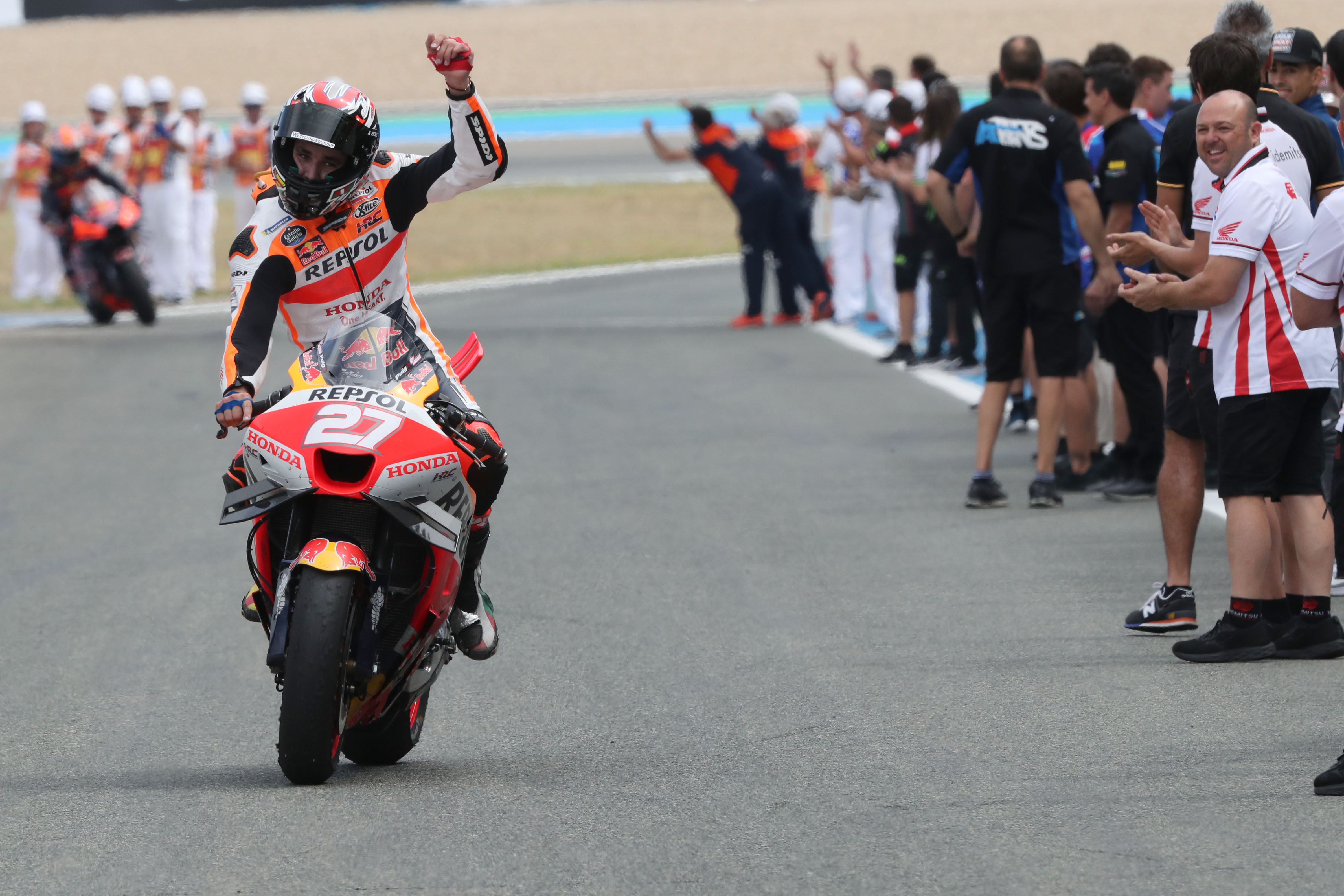 It's hard to jump straight back into MotoGP even when you've been riding a MotoGP bike in testing and you're up to speed on Michelin tyres and carbon brakes – but to do it only a few days after stepping off a World Superbike at Assen and well over a year since your last time on a prototype machine makes it even more impressive.
Sure, Lecuona wasn't exactly fighting for the win as he replaced Marc Marquez, but his Jerez showing was a very good reminder of what the former Tech3 KTM rider is capable of.
8 Maverick Vinales
Qualified: 10th
Sprint: 7th
Race: DNF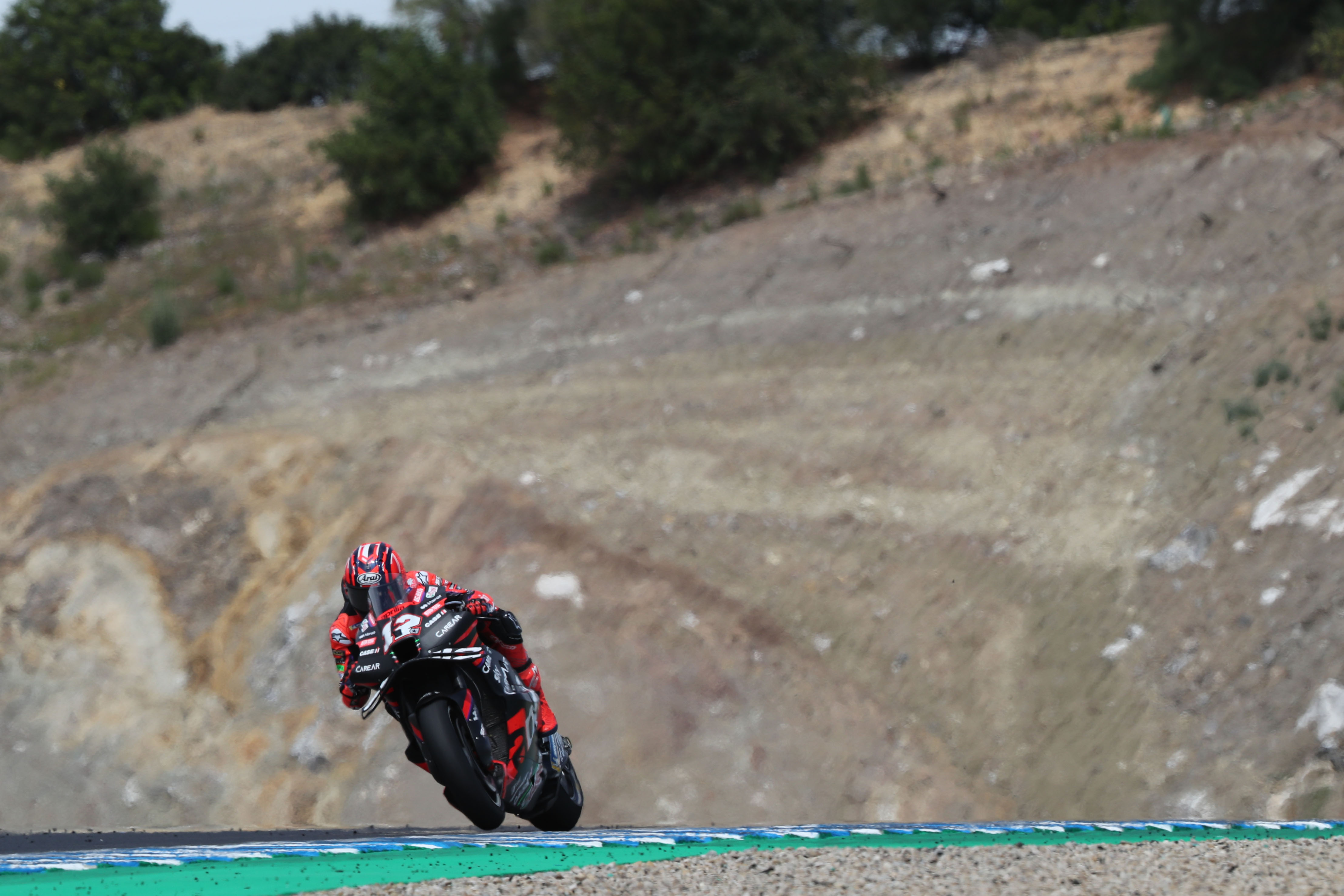 At least Maverick Vinales' issues are consistent, and they all happen in the opening 10 seconds of a race, as he continues to make poor starts on the Aprilia.
Losing places every time the lights go out means he's always left with work to do.
He's capable of that on Sundays when he's got more time to work – but even that didn't pay off at the weekend, when a broken chain on the final lap denied him what would have been a top-eight finish.
9 Augusto Fernandez
Qualified: 21st
Sprint: 17th
Race: 13th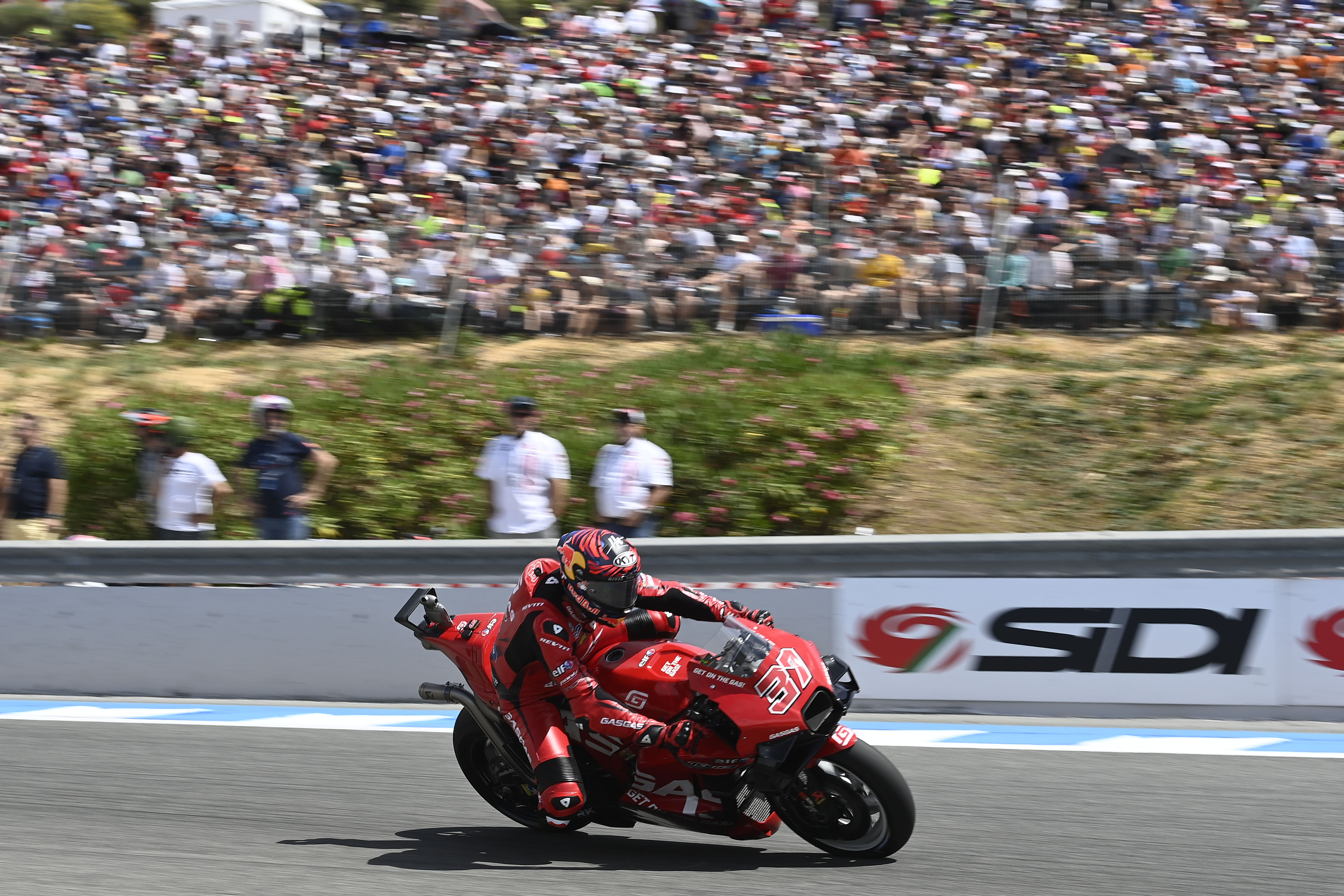 It's hard to overstate just how solid a job rookie Augusto Fernandez is doing in 2023. A points finisher in all four of this season's full-length races, he currently sits above names such as Marc Marquez, Joan Mir, Taka Nakagami and Raul Fernandez in the standings through consistency and smart racecraft.
Only a lack of experience is stopping him from replicating it in the sprint races, but that'll come with time and practice for the reigning Moto2 world champion.
10 Aleix Espargaro
Qualified: 1st
Sprint: DNF
Race: 5th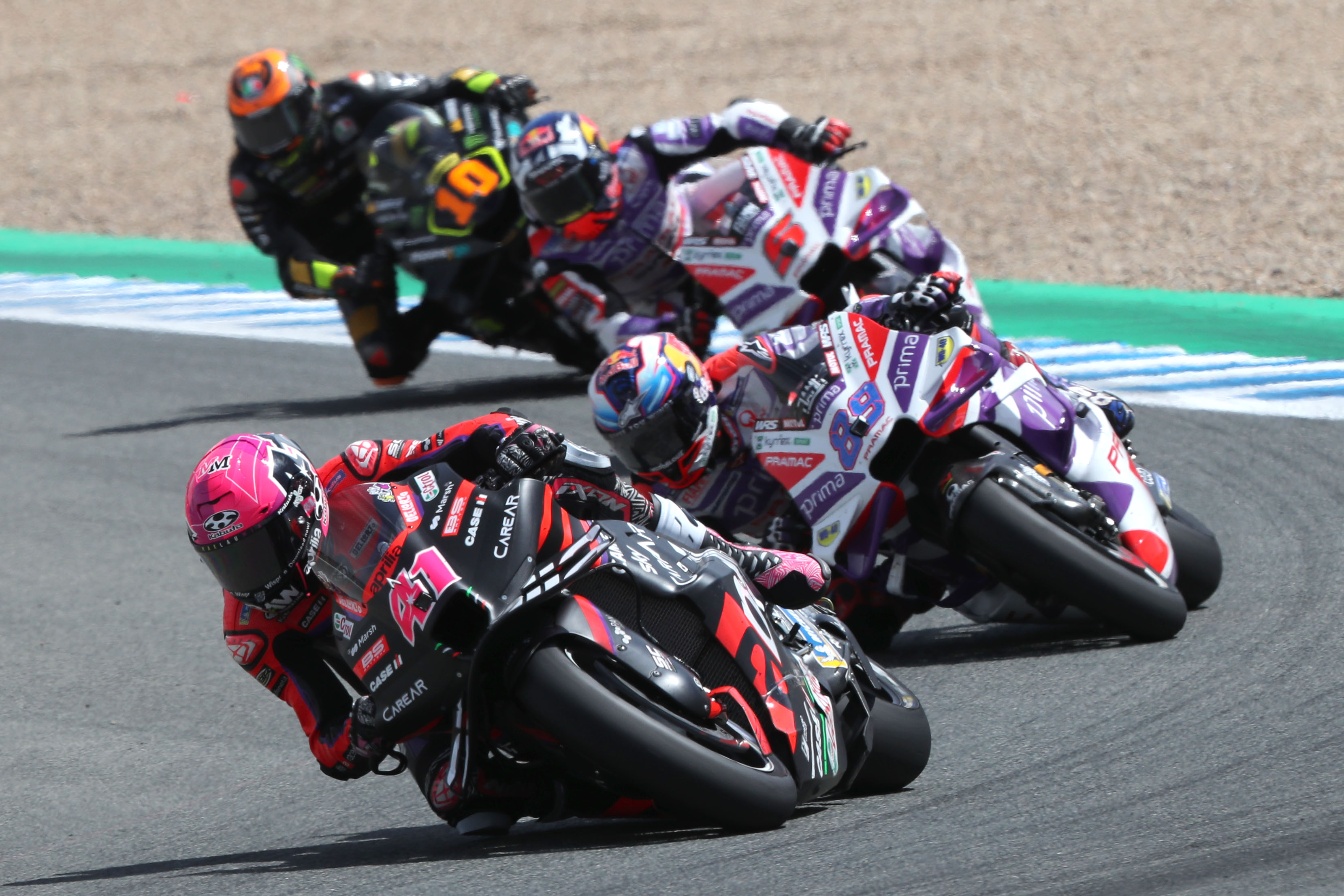 Pole and fifth place would probably have been a solid weekend for Aleix Espargaro last year, but the addition of sprint races – and the points that he conceded in last Saturday's specifically – downgrades his weekend to just about average, especially for a rider who put together a 2022 title fight built on consistency and determination.
All the ingredients are there for him at Aprilia, but just like team-mate Vinales he hasn't been able to put them all together yet.
11 Luca Marini
Qualified: 9th
Sprint: 10th
Race: 6th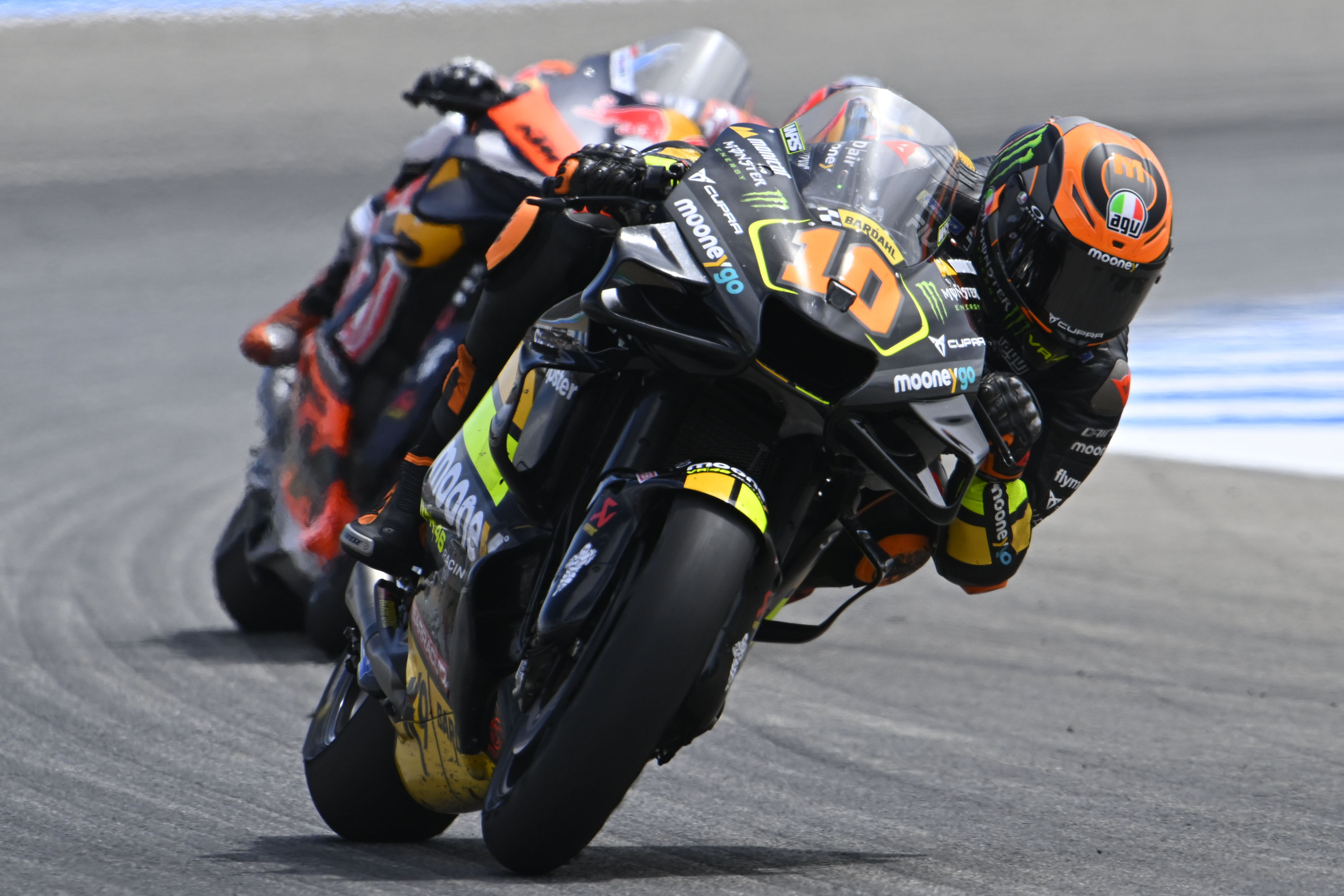 For someone who's been fighting for podiums on a semi-regular basis this year, you could argue that Jerez was rather lacklustre for Luca Marini.
But, on a weekend where all the headlines were about KTM rather than Ducati, the VR46 rider was one of the Italian brand's more impressive finishers, heading the four Desmosedici GP22s on Sunday and only one place behind team-mate Bezzecchi on Saturday. Not great, not terrible.
12 Fabio Di Giannantonio
Qualified: 15th
Sprint: 11th
Race: 12th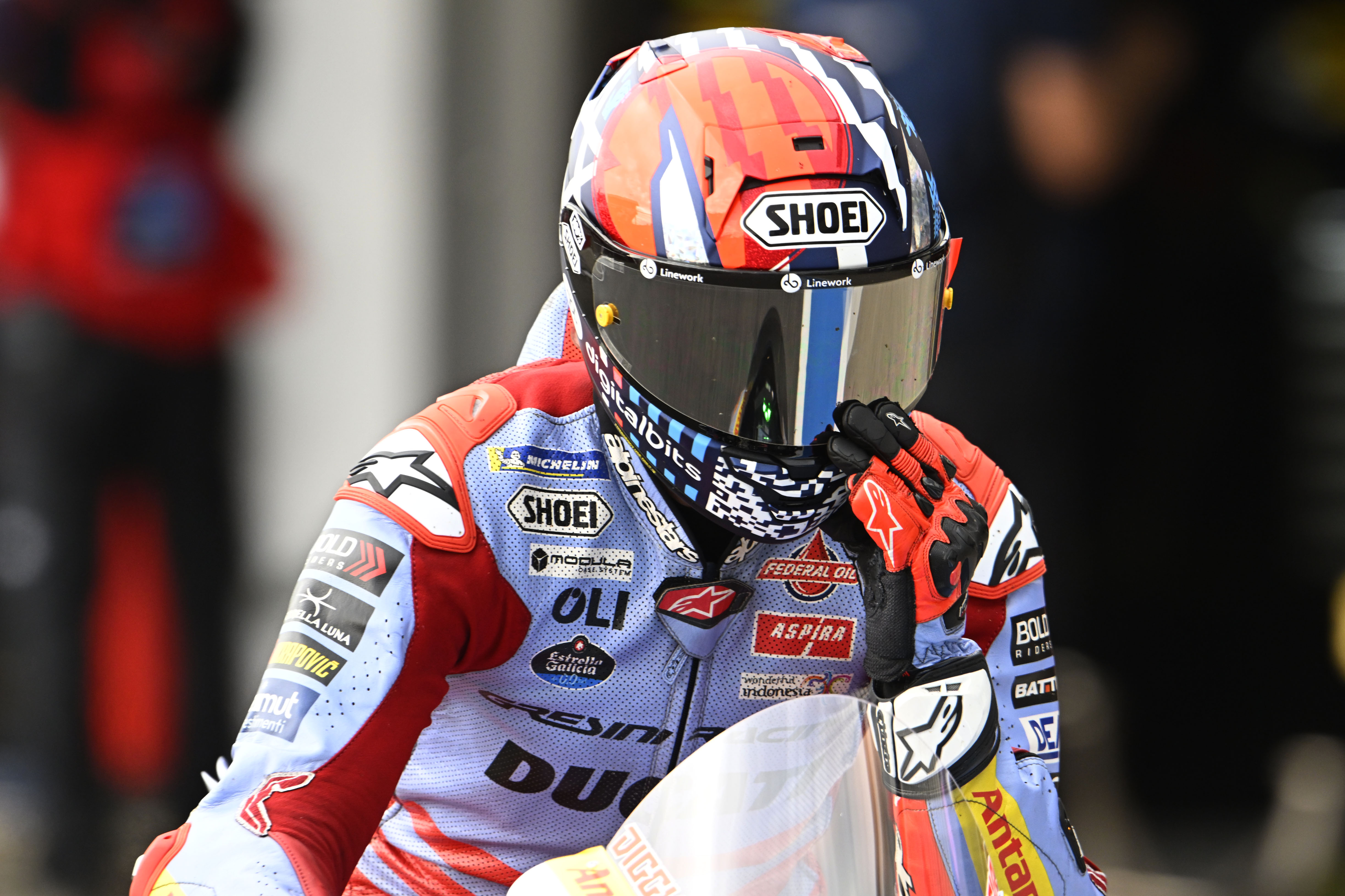 The slow but steady process of building up self-proclaimed 'year-two rookie' Fabio Di Giannantonio into a more complete MotoGP rider continues, and Jerez was another weekend of progress for him.
Not yet in top-10 contention, he nonetheless scored points and crept closer to where he wants to be on a regular basis.
13 Taka Nakagami
Qualified: 11th
Sprint: DNF
Race: 9th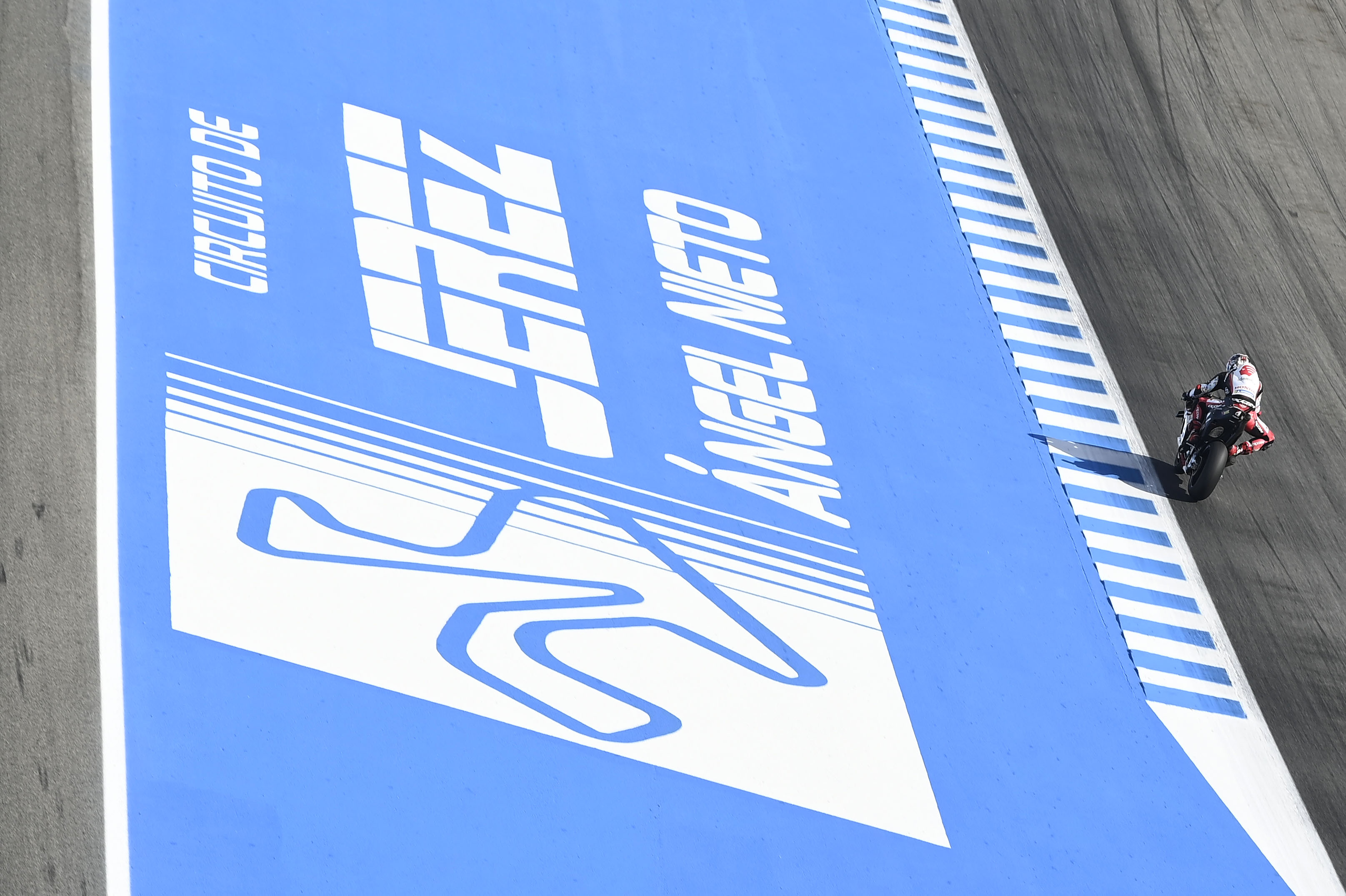 Jerez was always set to be one of the best races of the year for circuit expert Taka Nakagami, but while his eventual finishing position on Sunday might have been his best of the year so far (and in fact his best since Mugello last year), the fact that all he could manage was ninth is yet another example of how much trouble Honda is in this year.
Even worse for the Japanese rider, last time out at his team-mate Alex Rins' favourite track, it ended with a win – something that Nakagami never even came close to threatening.
14 Alex Marquez
Qualified: 12th
Sprint: DNF
Race: 8th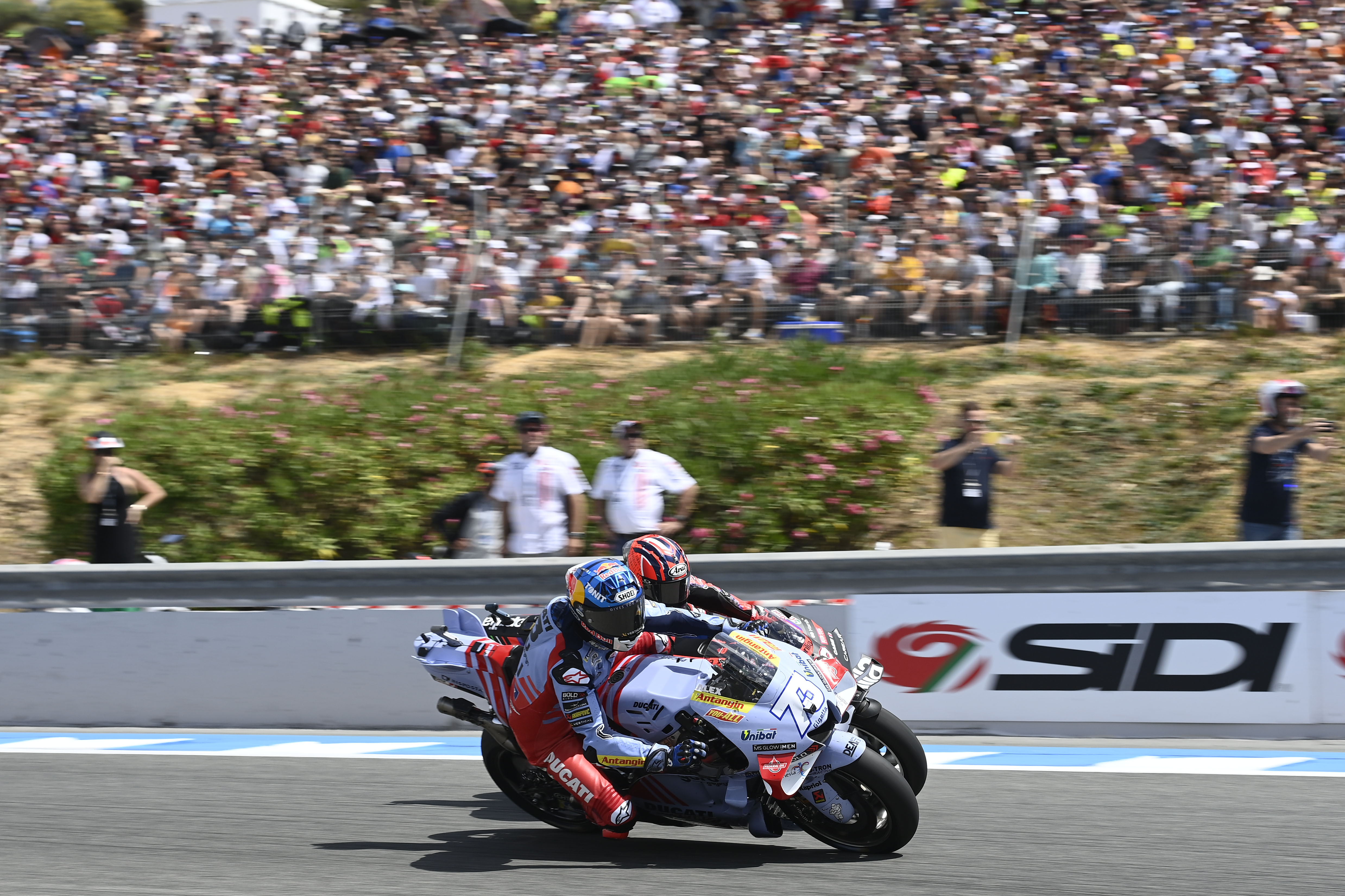 Eighth in Sunday's race is the sort of result that Alex Marquez would have jumped at in 2022, and doing it this year from 12th on the grid isn't a bad performance at all given how hard it is to overtake in modern MotoGP.
But taking into account the Gresini Ducati rider's potential, it pales somewhat – and made his home race one of his more average overall performances of 2023's four rounds so far.
15 Fabio Quartararo
Qualified: 16th
Sprint: 12th
Race: 10th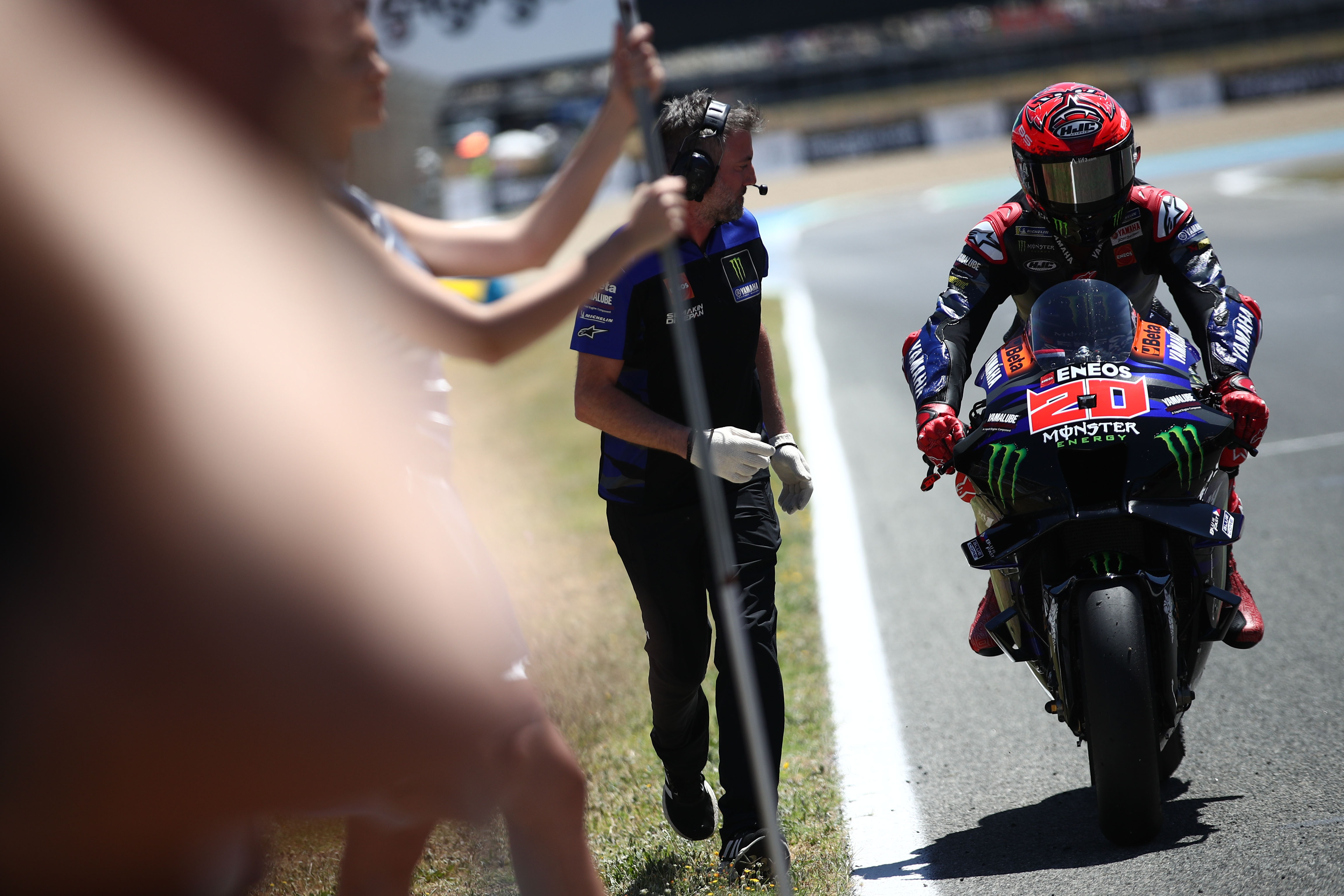 There are disastrous weekends, and then there's Fabio Quartararo's trip to Jerez.
His worst-ever qualifying performance at the Spanish track by a huge 14 places, no points in the sprint race again, a big crash and not one but two unfortunate penalties on Sunday means that the fact that he scraped some points for 10th is just about all there is to cheer about – even if a lot of the blame lies with Yamaha.
16 Marco Bezzecchi
Qualified: 13th
Sprint: 9th
Race: DNF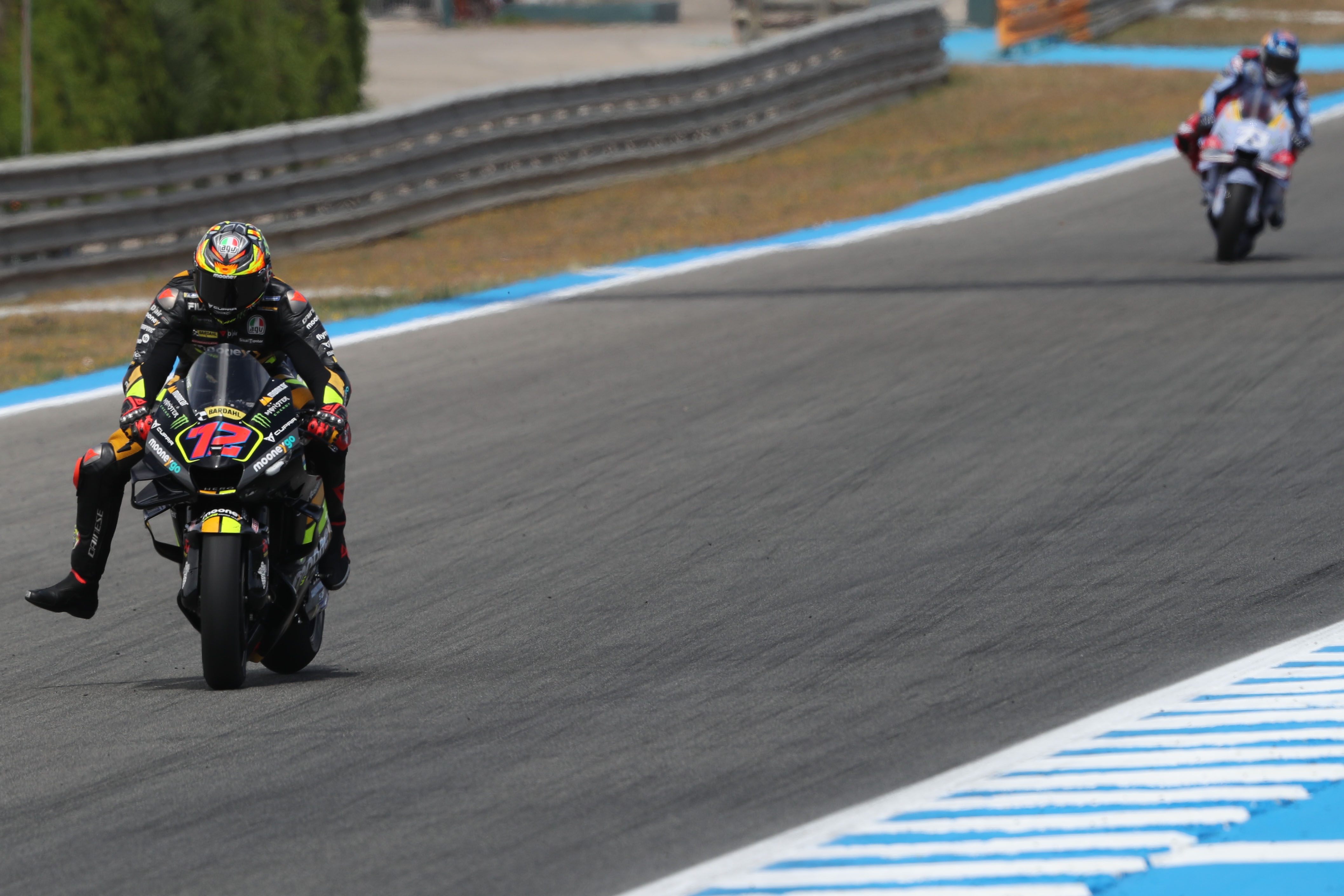 A rather quiet weekend for Argentina race winner Marco Bezzecchi, who was unlucky to miss out on a Q2 spot early in the weekend and spent the rest of the time working to play catch up.
Able to make some progress on Saturday for a single point, his Sunday was looking to end similarly until a crash cost him a result. He no longer has the championship lead, with Bagnaia now suddenly a substantial 22 points clear.
17 Raul Fernandez
Qualified: 17th
Sprint: 14th
Race: 15th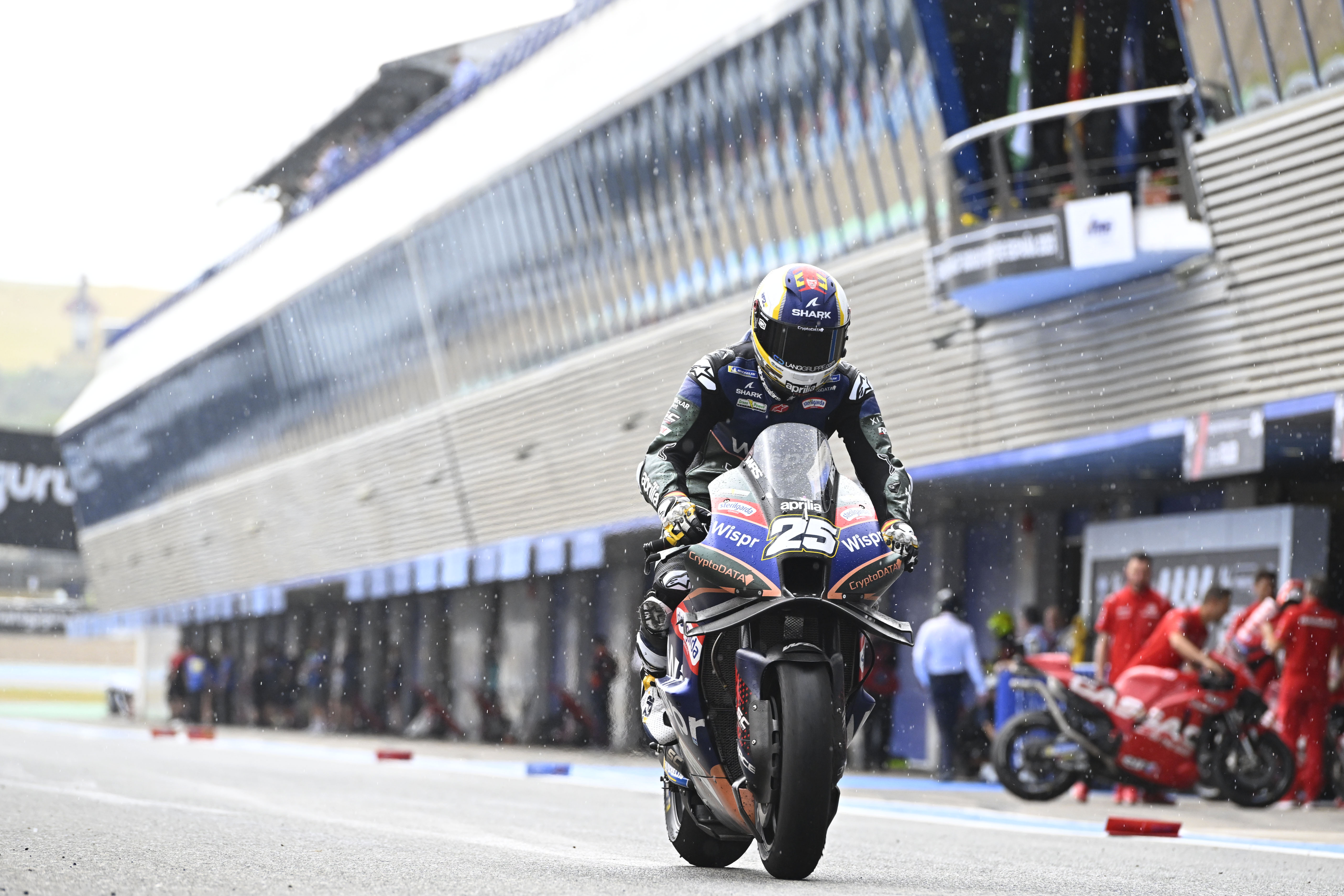 Unfortunately for Raul Fernandez, it looks like his Jerez weekend is going to end in surgery – without even having crashed.
Struck down in Sunday's race for the second time this year by arm pump, it brought to an end any hopes he had of a good MotoGP result on his first time at the Spanish track following injuries in his rookie season.
Not an ideal end to the weekend, but seeing two chequered flags is at least some consolation.
18 Jonas Folger
Qualified: 22nd
Sprint: 19th
Race: 17th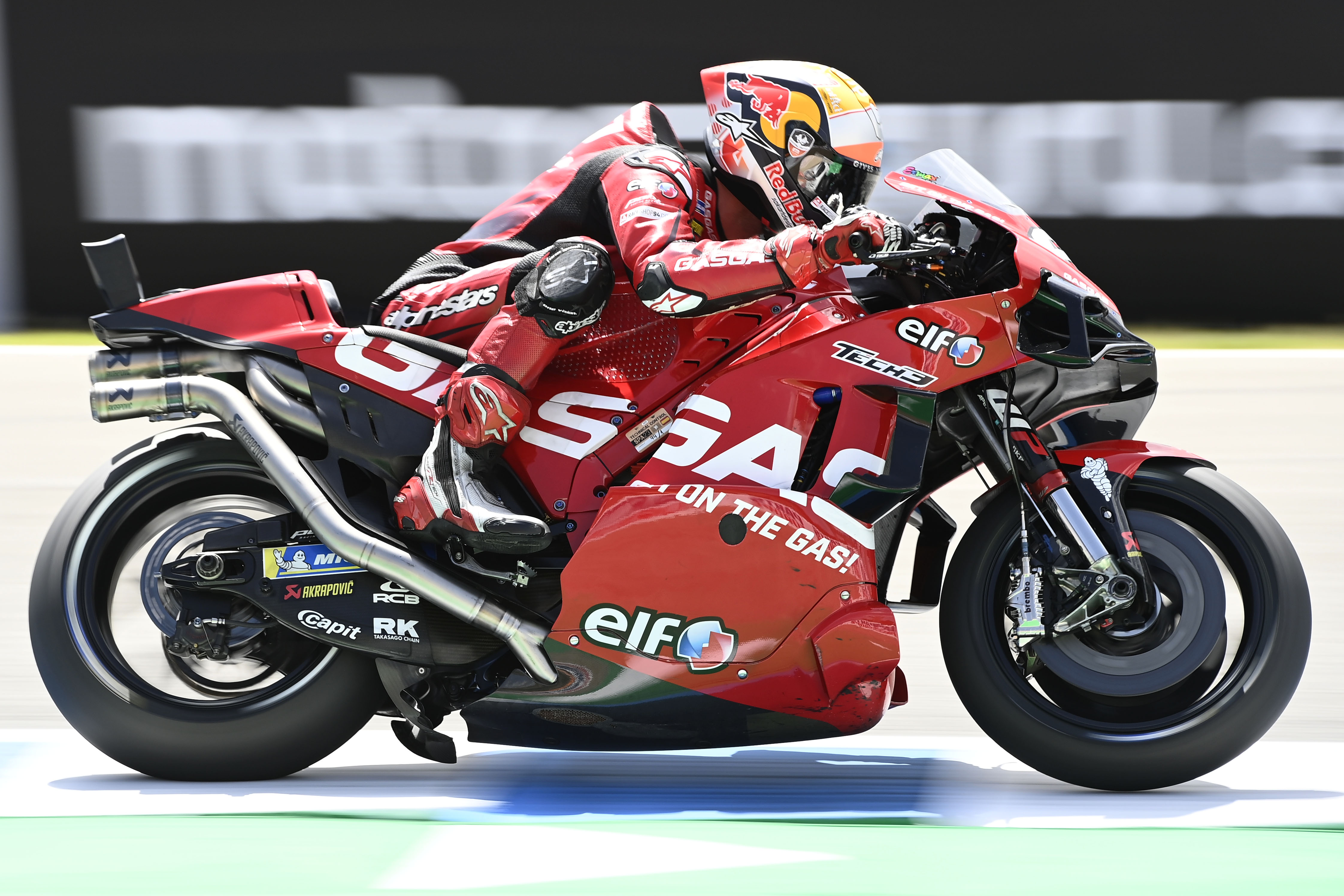 The process of getting back up to speed on a MotoGP bike is coming slowly but steadily for Jonas Folger as he continues to deputise for the injured Pol Espargaro, and the Spanish Grand Prix weekend was a slight improvement on his form first time out on the Tech3 Gas Gas machine at COTA.
Closer to the points and to the leaders, he's a safe pair of hands for the team as he reintegrates himself into racing.
19 Stefan Bradl
Qualified: 19th
Sprint: 15th
Race: 14th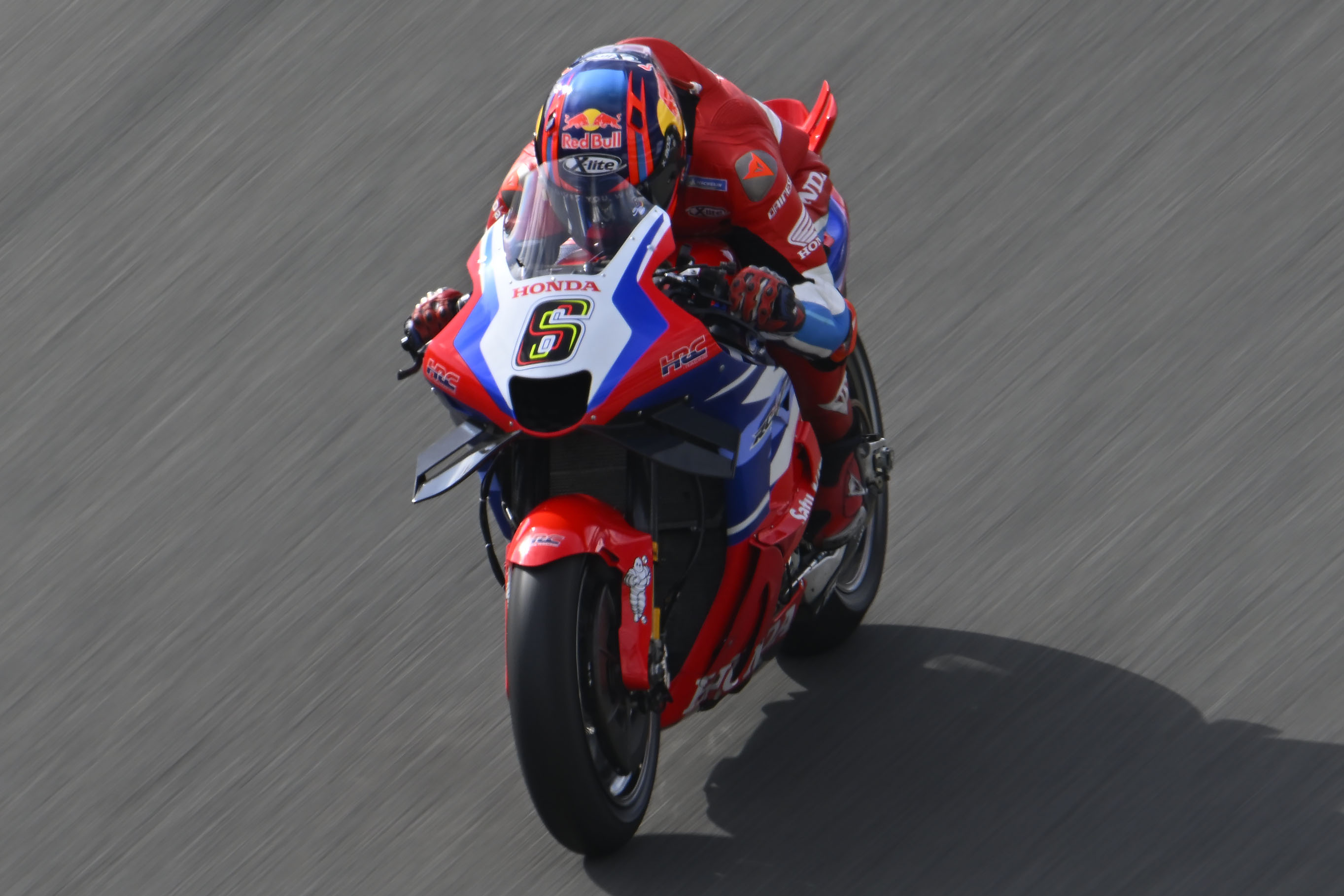 There's not too much to say about Stefan Bradl's weekend beyond the fact it was a fairly standard-issue one for him, albeit in his role as a test rider and wildcard at Jerez rather than standing in for Marc Marquez, a job delegated this time to Lecuona.
Not doing anything spectacular but improving from his qualifying position and even scoring two points along the way, the most important part of his weekend is taking his experience into Monday's post-race test, where he's trying the new Kalex chassis.
20 Alex Rins
Qualified: 18th
Sprint: 13th
Race: DNF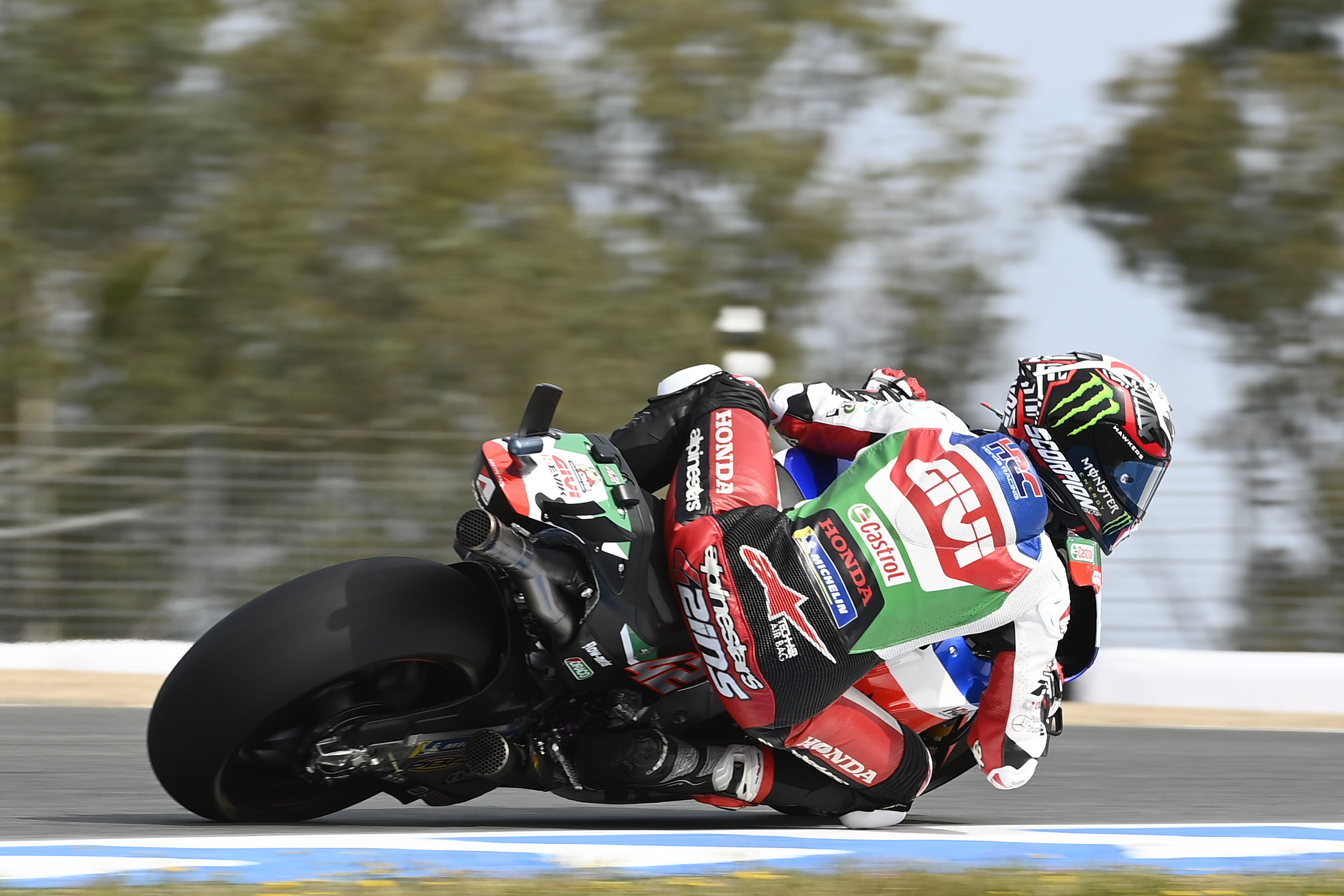 He might have come to Jerez off the back of an exceptional underdog victory at the Circuit of the Americas, but things were always going to be pretty tough for Rins at Jerez, given the nature of the Honda.
Not just struggling but outclassed by team-mate Nakagami, a specialist at the circuit, it was perhaps a weekend to forget for the LCR Honda rider.
21 Johann Zarco
Qualified: 8th
Sprint: 8th
Race: DNF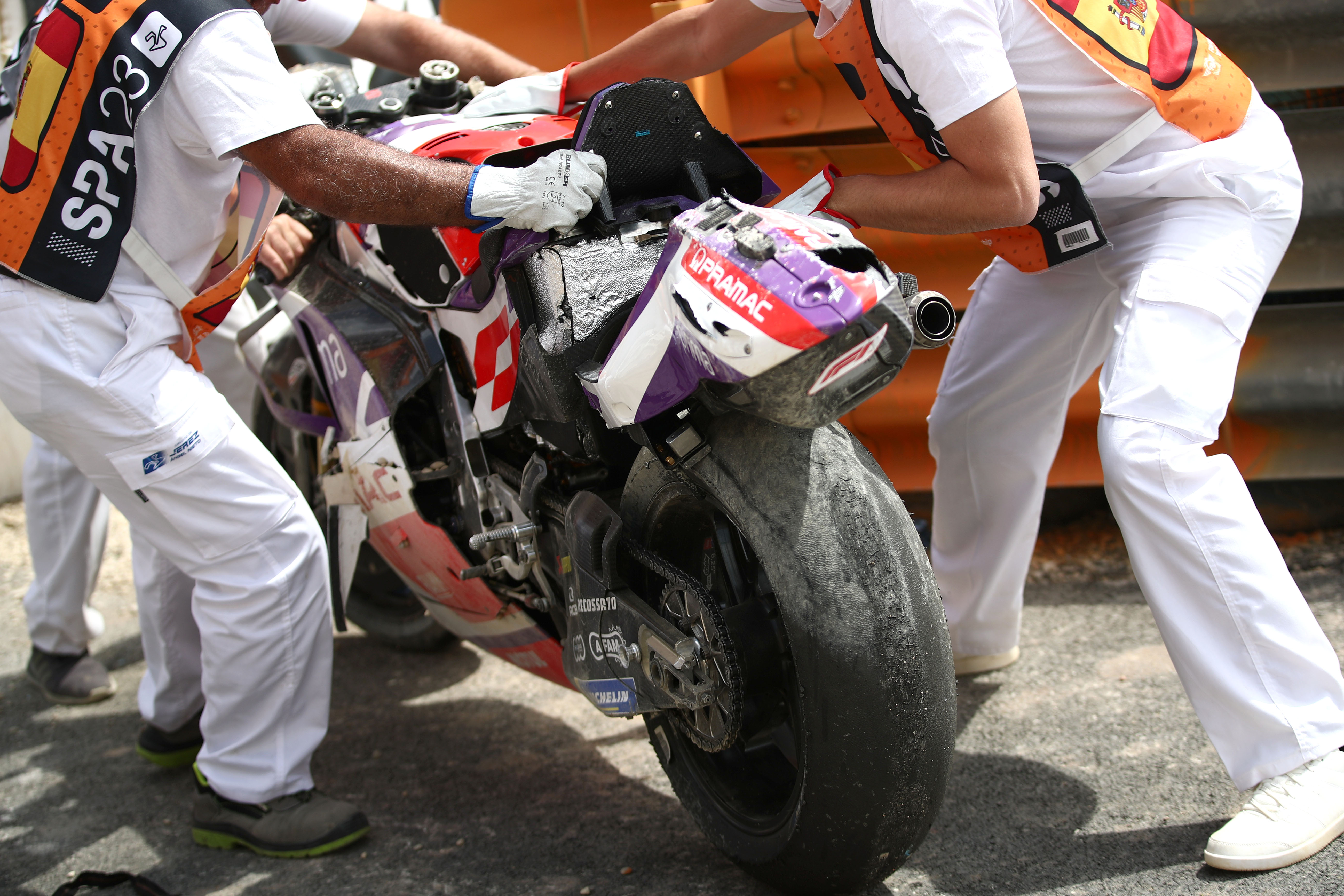 It's increasingly not like Pramac Ducati rider Johann Zarco to throw away safe points, with MotoGP's Mr Consistent pretty reliable in seeing the chequered flag.
Having a pretty average race up until the point where he threw it away on Sunday, Zarco wasn't exactly going to win the race – but fifth place in the main race would have meant his weekend ended considerably better than with just two points to show for it.
22 Franco Morbidelli
Qualified: 14th
Sprint: 16th
Race: 11th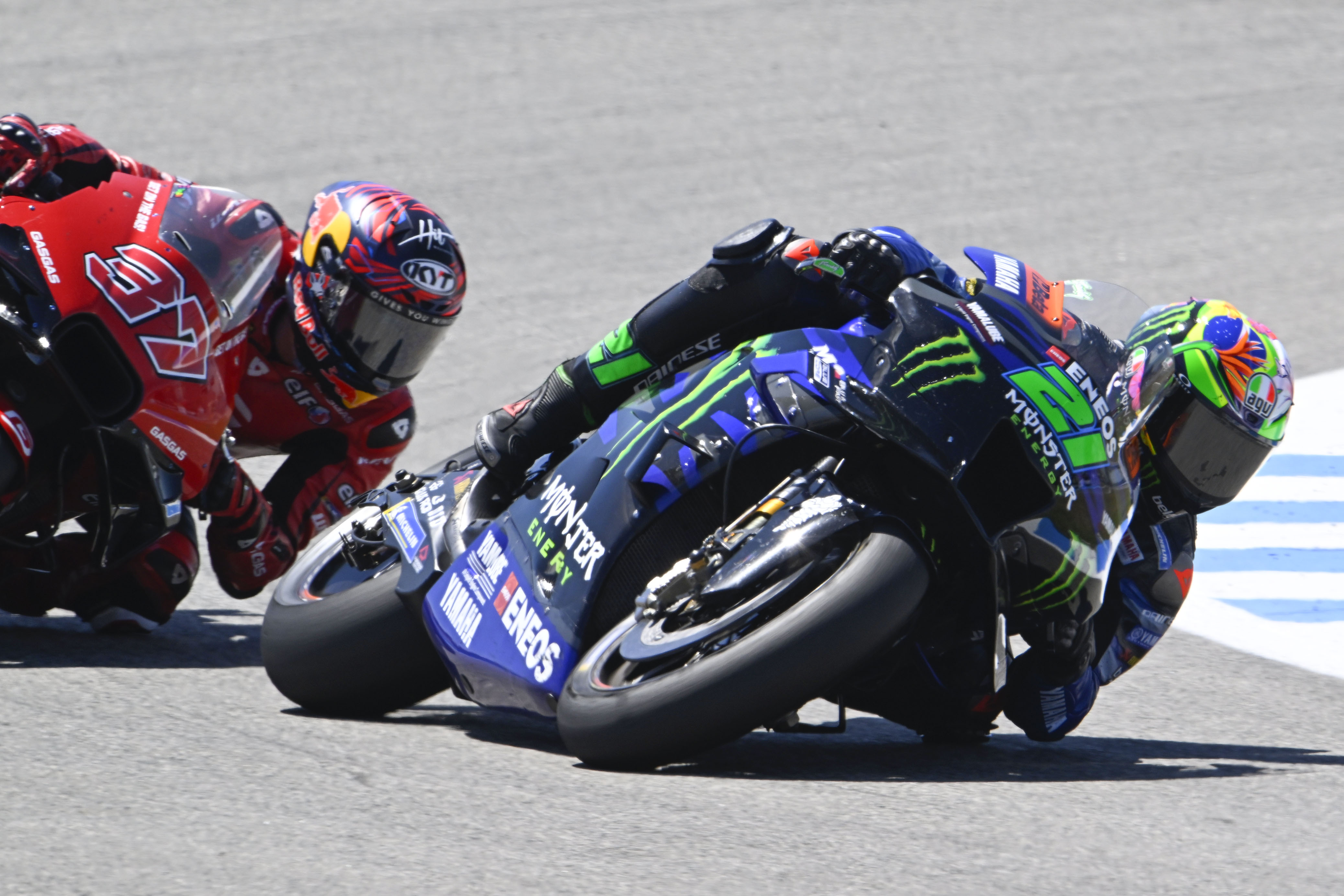 Obviously something is very wrong at Yamaha, as evidenced by the performances of both its riders. But while Quartararo was able to remind us here and there of his capabilities, there were no similarly brief moments of light at the end of the tunnel for Franco Morbidelli.
For a rider fighting not just for results but for his very future in the class, that could be quite worrying.
23 Joan Mir
Qualified: 20th
Sprint: DNF
Race: DNF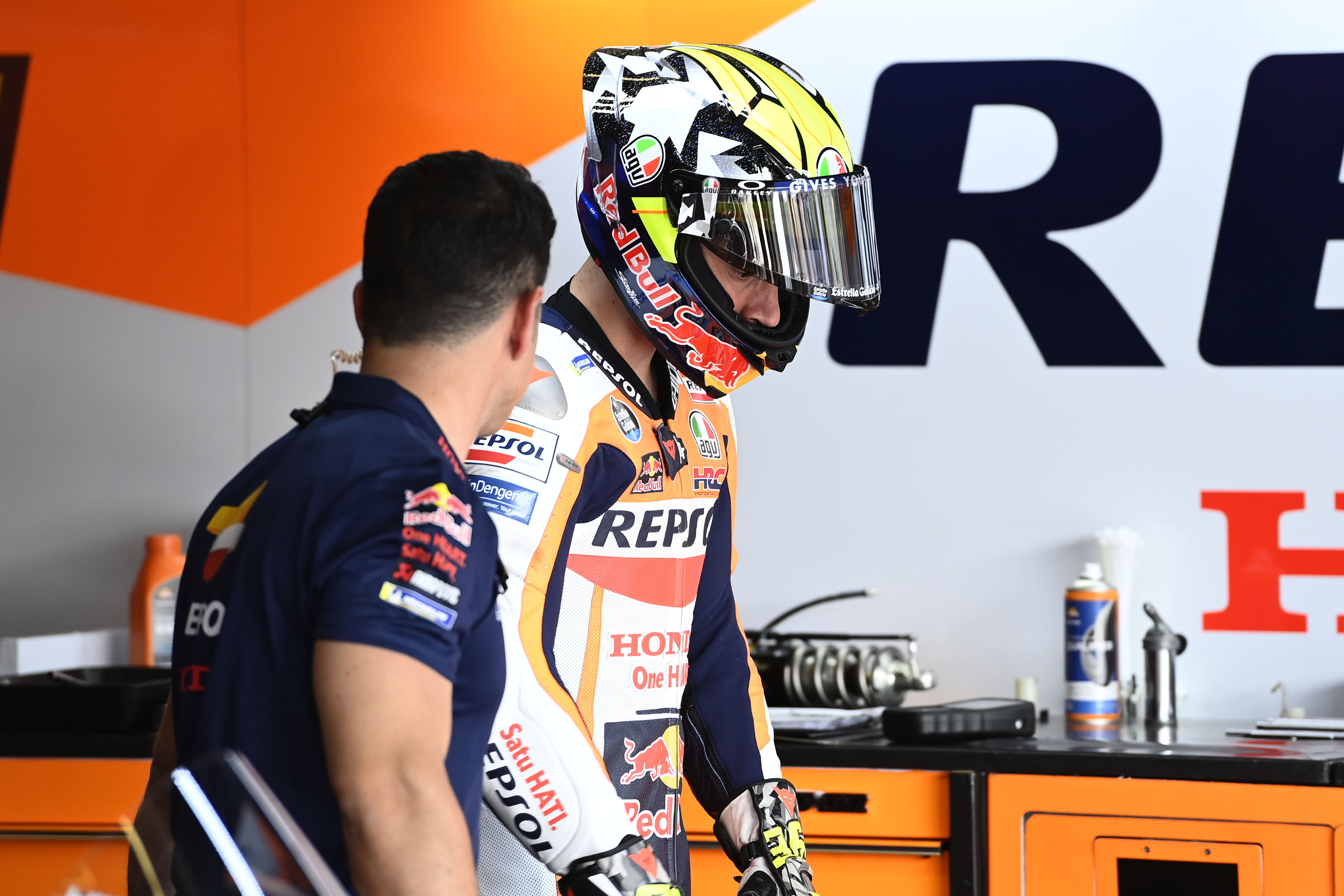 It's getting to the point now where it's sad to see the misery that Joan Mir is enduring at Repsol Honda.
Four falls at Jerez – that's only one fewer than he recorded in his entire championship-winning 2020 season – ensured zero points from the potential 37 on offer.
We're eight races into 2023, he's scored points in one of them so far, and it doesn't look like things are going to get any easier any time soon.