The invisible ordeal that made Piastri's sprint so impressive
After Oscar Piastri crossed the line to finish 10th in the Azerbaijan Grand Prix sprint, race engineer Tom Stallard described it over the radio as a "big effort" and told him that "given everything else that's been going on this weekend, that's pretty bloody impressive".
That was in reference to a bout of illness understood to be food poisoning that Piastri has been battling throughout the weekend, something McLaren team principal Andrea Stella suggested you wouldn't notice from the outside given how well he performed in the car.
But it's clear that Piastri has been struggling despite producing a good performance level behind the wheel. He skipped Saturday's post-sprint McLaren media session, and revealed after qualifying 11th on Saturday morning that he's continuing to struggle.
"It's been quite the physical journey for the last 24 hours," said Piastri.
"I didn't get a whole lot of sleep last night."
Piastri also referred to "a rough 24 hours", but has still delivered in the car. In Friday's qualifying session for the grand prix, he reached Q3 and was 10th fastest, 0.330s off team-mate Lando Norris. He closed the gap to 0.032s in qualifying for the sprint, which put him 11th.
Starting on medium Pirellis, he held 11th early on, gaining a position when he passed soft-shod Norris after eight laps and finished a second behind Williams driver Alex Albon.
While the sprint race duration was, at just over 33 minutes, significantly shorter than Sunday's race, the team is confident he will be fit for the grand prix itself.
"I think he's going to be OK for tomorrow," said Stella when asked about Piastri's condition.
"Today, yesterday, the day before, it's a been a little bit of a struggle so he's actually been doing very well, I would say, in terms of driving. You wouldn't be able to say from the outside that the driver is actually not feeling very well.
"Oscar is impressive in the way he deals with that because he doesn't really want to show it even to us. He keeps his calm, keeps his bearing, but we know that he is struggling. So he is doing well.
"But we are positive that for tomorrow we should be, and he should be, in a better situation."
NORRIS'S TYRE GAMBLE BACKFIRES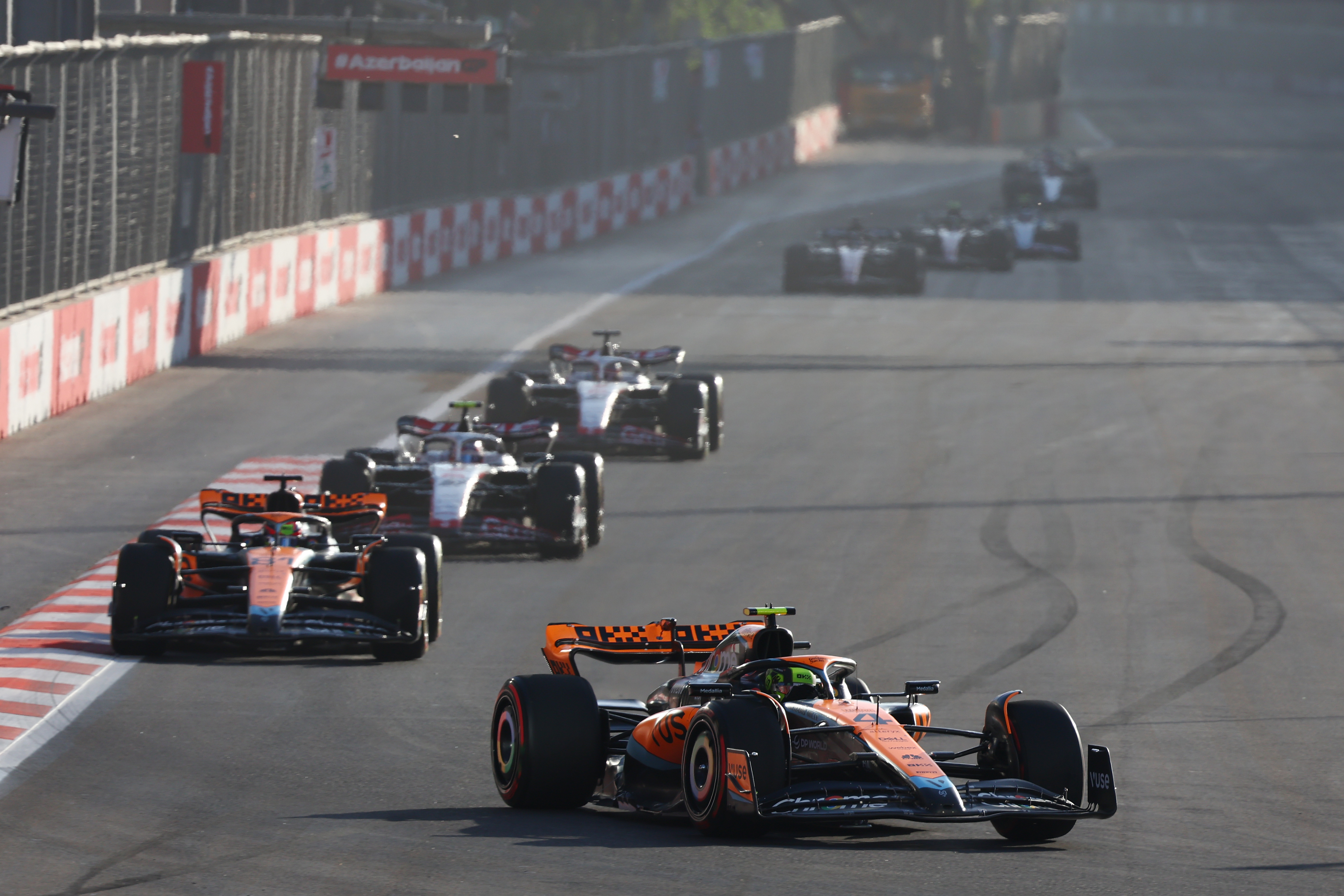 Norris finished 17th in the sprint after opting to start on soft tyres backfired – something he accepted was a gamble but that he did not believe was especially risky.
Along with Alfa Romeo driver Valtteri Bottas, Norris was one of only two drivers to eschew the medium-compound Pirellis and attempt to last the distance on the softs.
While Bottas made it to the end and finished 16th, Norris made a pitstop to change to another used set of softs and was classified ahead of only two-stopper, Esteban Ocon's Alpine.
While McLaren had anticipated degradation, Norris was taken aback by the rate of graining. This not only reduces the grip, but also significantly accelerates the thermal degradation of the tyres.
"We knew it was a little bit of a gamble," said Norris when asked by The Race about the decision to start on softs.
"We didn't go in and think it was the biggest gamble ever, we just thought it would not be a bad thing to do. Have a better launch, a better first couple laps, try to get into a good position knowing that there's a good chance there could be some safety cars and VSCs and things and being on a softer tyre at that point might not be too bad.
"But everyone who did do the soft, or made a similar mistake, struggled a lot with the degradation. So, it was definitely a lot more than we thought."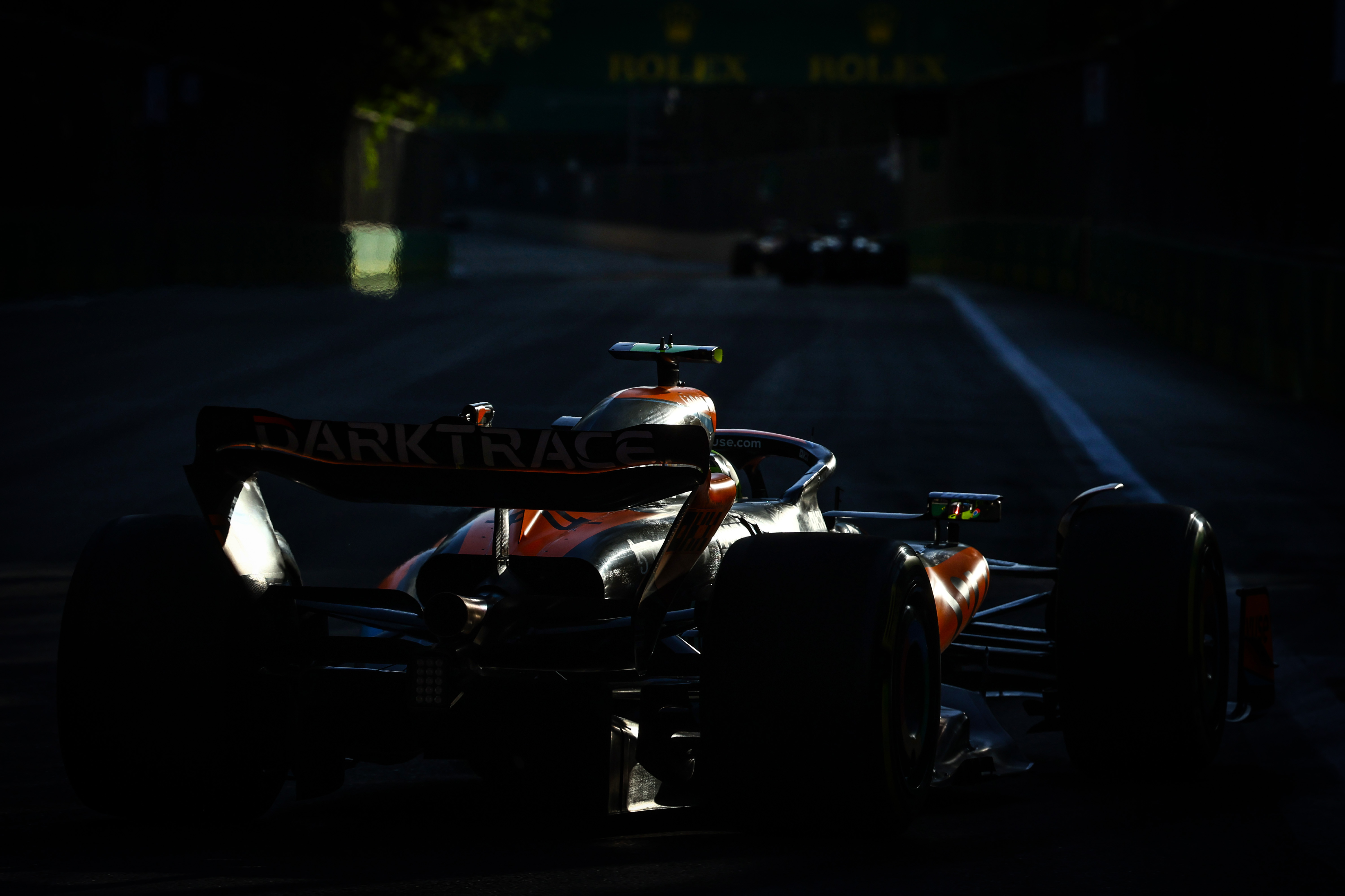 Stella explained that McLaren opted for softs with Norris to split the strategy in case of a chaotic sprint race.
But with practice running limited to one session, he admitted to being surprised by the level of tyre degradation.
"We were starting P10 and P11 and we knew that we had eight quicker cars ahead of us and points are given from P1 to P8, so we needed to do something in order to score points," said Stella.
"In all honesty, we didn't feel the soft would behave like that. We thought they would degrade, but we didn't think they would grain so heavily. This is something that manifested itself during the sprint and it was beyond our expectation."
Norris's struggles, and Bottas's difficult race, are an indicator that teams will aim to stay off the soft tyre in Sunday's grand prix, except perhaps if there's a late red flag and a relatively short dash to the chequered flag.