Winners and losers from F1's 2023 Azerbaijan Grand Prix
The fourth round of the 2023 Formula 1 season didn't produce the kind of chaos the Baku City Circuit has previously thrown up but it did produce a real mix of winners and losers.
Here's our writers' list:
Winners
Sergio Perez
An obvious choice of course, given he subdued Red Bull team-mate Max Verstappen and won this grand prix comfortably after taking the benefit of that safety car intervention to get ahead. But the real reason we judge Perez a 'winner' from this race goes beyond the simple facts of the result. The manner of his performance is what makes the difference.
By being so fast in the early stages of the race he helped force Verstappen into the pits for new tyres earlier than was ideal, and Perez was always quick enough to keep Verstappen out of reach during the much longer grind to the chequered flag. Both drivers grazed the wall at Turn 15, so both were pushing hard for victory – this was no Red Bull formation finish – and it was also a rare occasion where Perez clearly outdrove Verstappen.
We'll never know if Perez could have actually made a pass for victory on track – but the way he was driving he had a much better chance of pulling that off than Verstappen did.
And Perez found this extra pace by adjusting his own driving. He was a tenth slower than Verstappen through the twists of sector two on Friday, but come race day he was clearly and consistently the quicker of the two through that same part of the lap.
This isn't necessarily 'game on' in the championship, but it certainly indicates that Perez is working hard to become more than simply a dutiful number two to Verstappen – and indicates clear improvement on a circuit where Perez was well-beaten in last year's race. – Ben Anderson
Charles Leclerc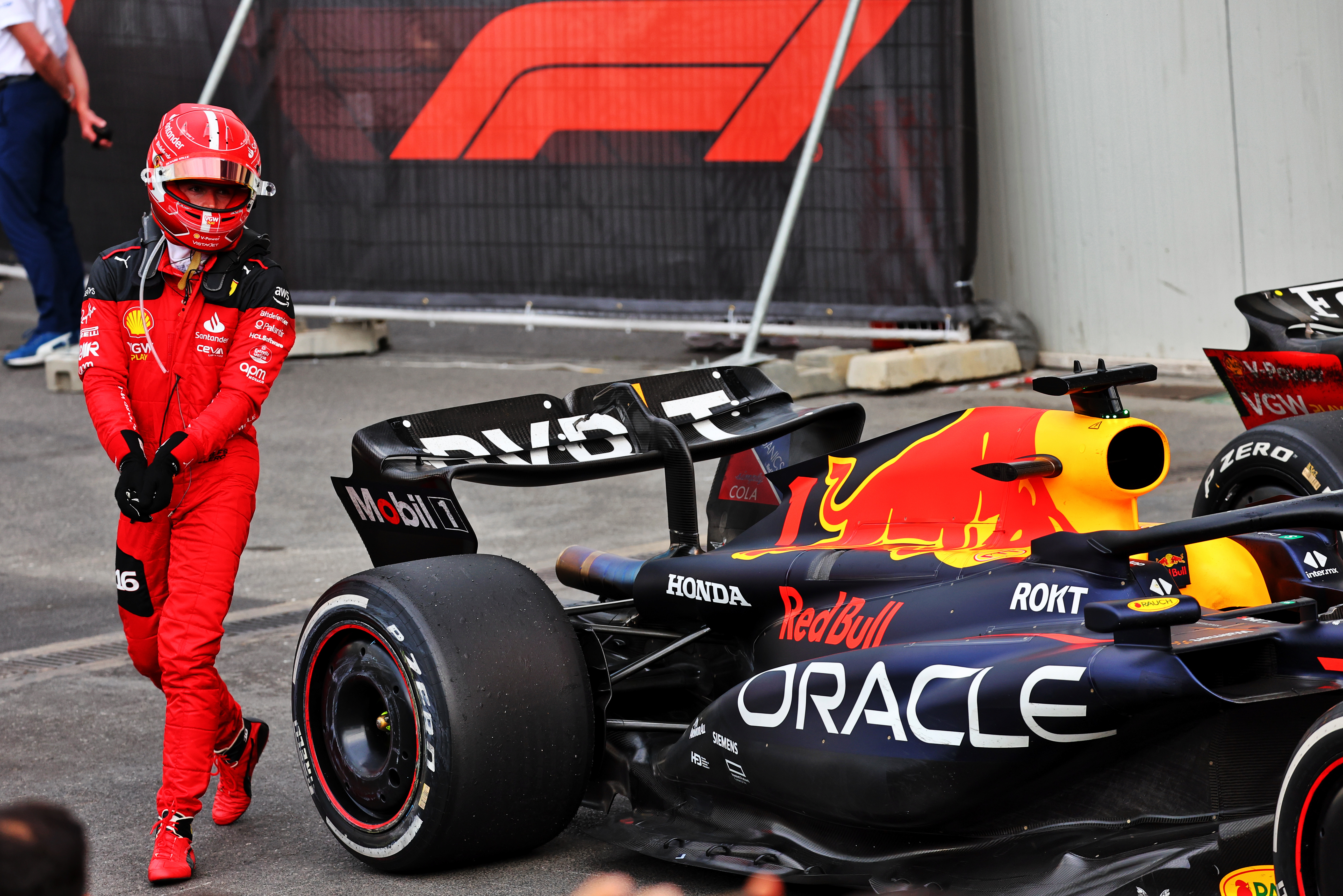 First-to-third isn't normally the tagline of a good race, but first-to-third was as good as it was ever going to get today.
Leclerc's reputation – and his market value for whoever (wink wink, nudge nudge) will be his suitors for post-2024 – has been only reinforced this weekend, and in the race too he was thoroughly impressive, managing the race pace-deficient Ferrari well to avoid a potential podium tussle with Fernando Alonso and leaving team-mate Carlos Sainz 20-plus seconds down the road.
He was closer to the win than he was to Sainz, which really is saying something. – Valentin Khorounzhiy
Fernando Alonso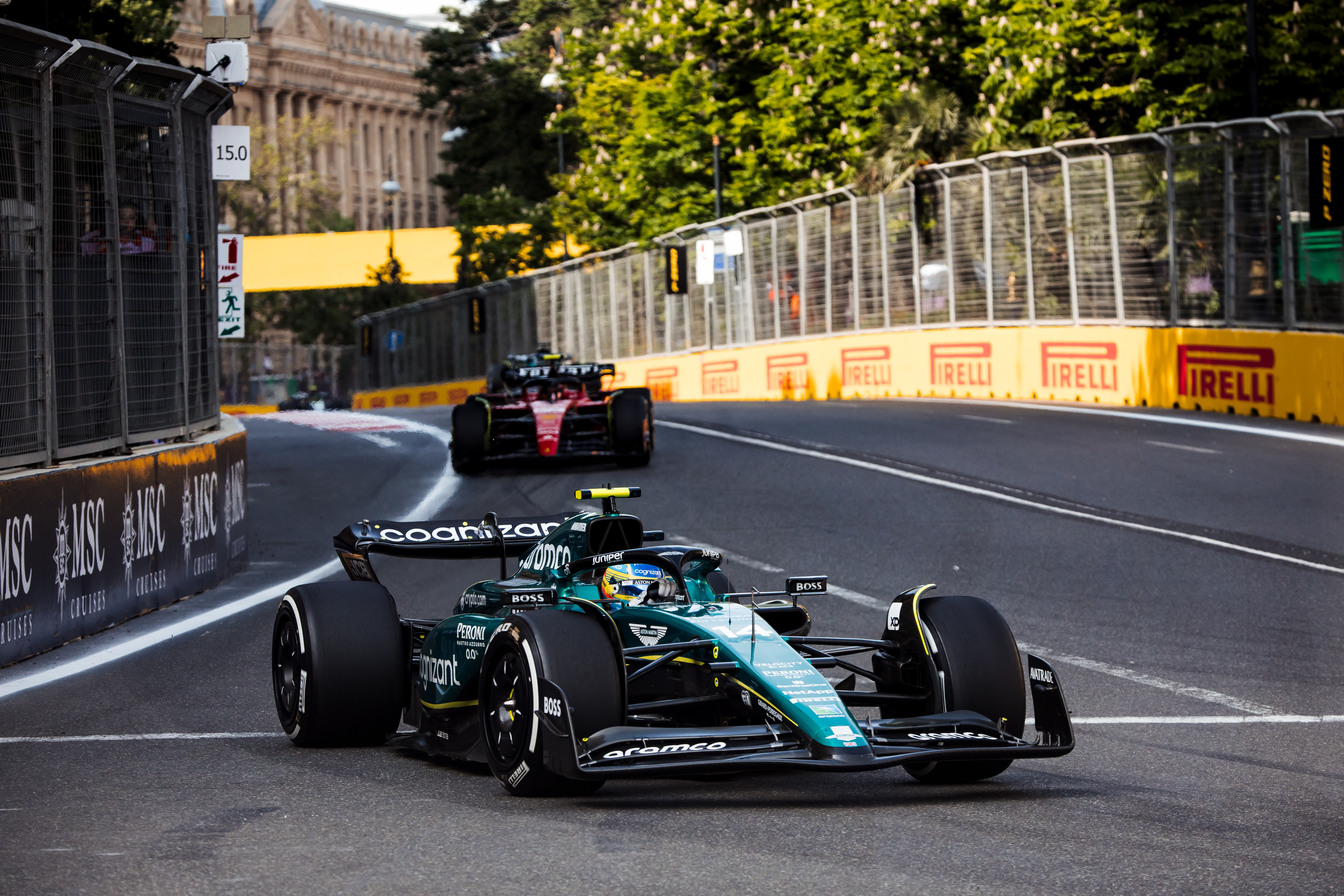 F1 drivers are fond of uttering that cliche about how Sunday is the day that really counts when qualifying doesn't go right, but Alonso's performance in this race is a great example of how a relatively disappointing grid position need not define your weekend.
He qualified only sixth, and a full second slower than Leclerc's Ferrari, but finished the grand prix less than a second behind it – not far off claiming a fourth straight podium finish in 2023 – and 16s clear of the other Aston.
Alonso's command of his surroundings is almost peerless. He was constantly relaying vital information to Aston Martin – about how Lewis Hamilton's tyres were giving up early on, and how a brake balance adjustment could help his team-mate Lance Stroll – and that pass for fourth on Sainz just after the safety car restart was just as brilliant and opportunistic as the move Alonso pulled on Hamilton in Bahrain.
A strong result for Aston Martin, made possible because of Alonso's relentless brilliance. – BA
Lando Norris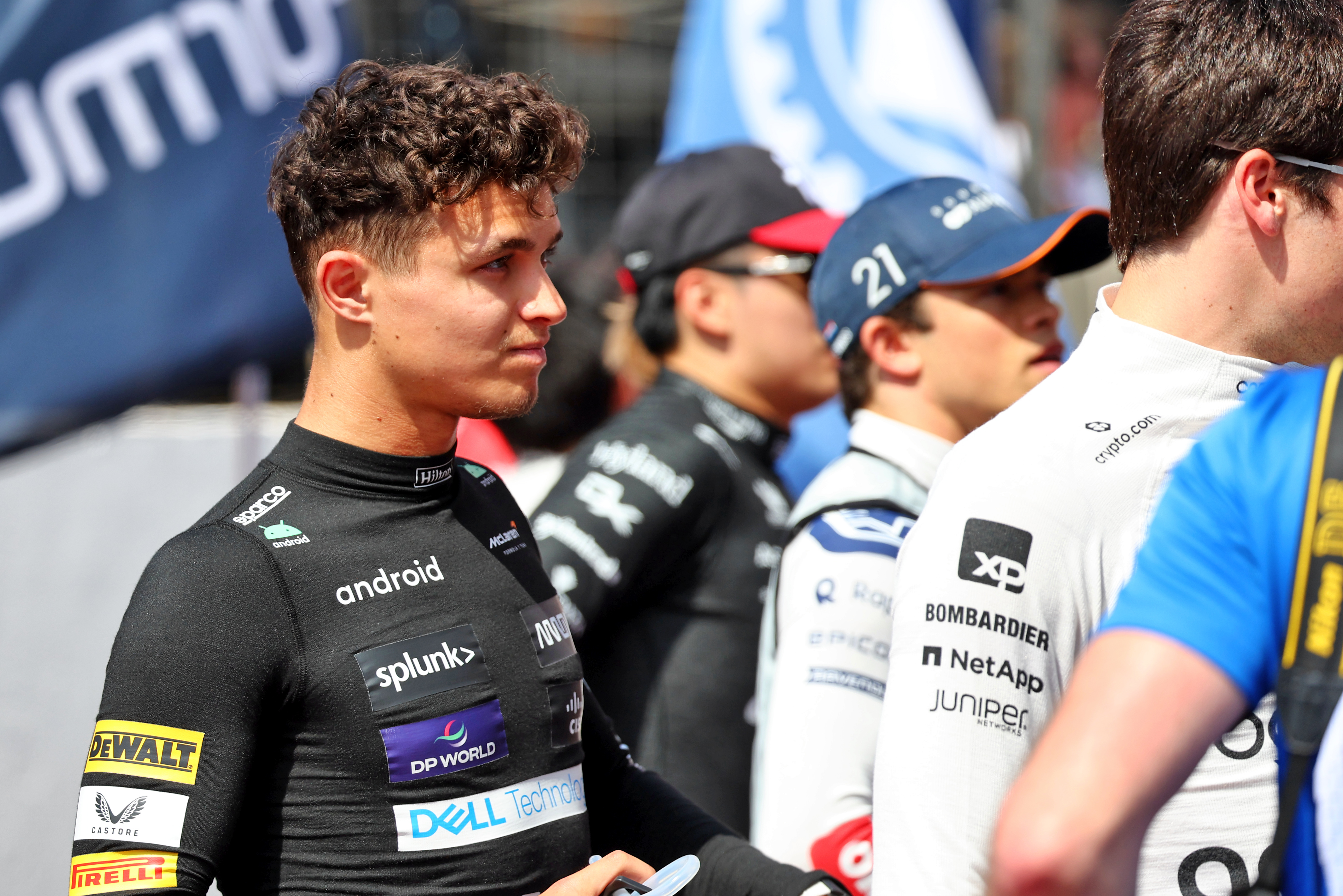 Ninth place is about as good as it can get for a 2023 midfield driver when all of the drivers in the clear top four finish the race without major incident, so Lando Norris and McLaren did a solid job to bag two points.
McLaren's Baku upgrades had a solid debut and the team somehow extends its advantage in fifth place in the constructors' championship after another self-inflicted nightmare weekend for Alpine. – Josh Suttill
Yuki Tsunoda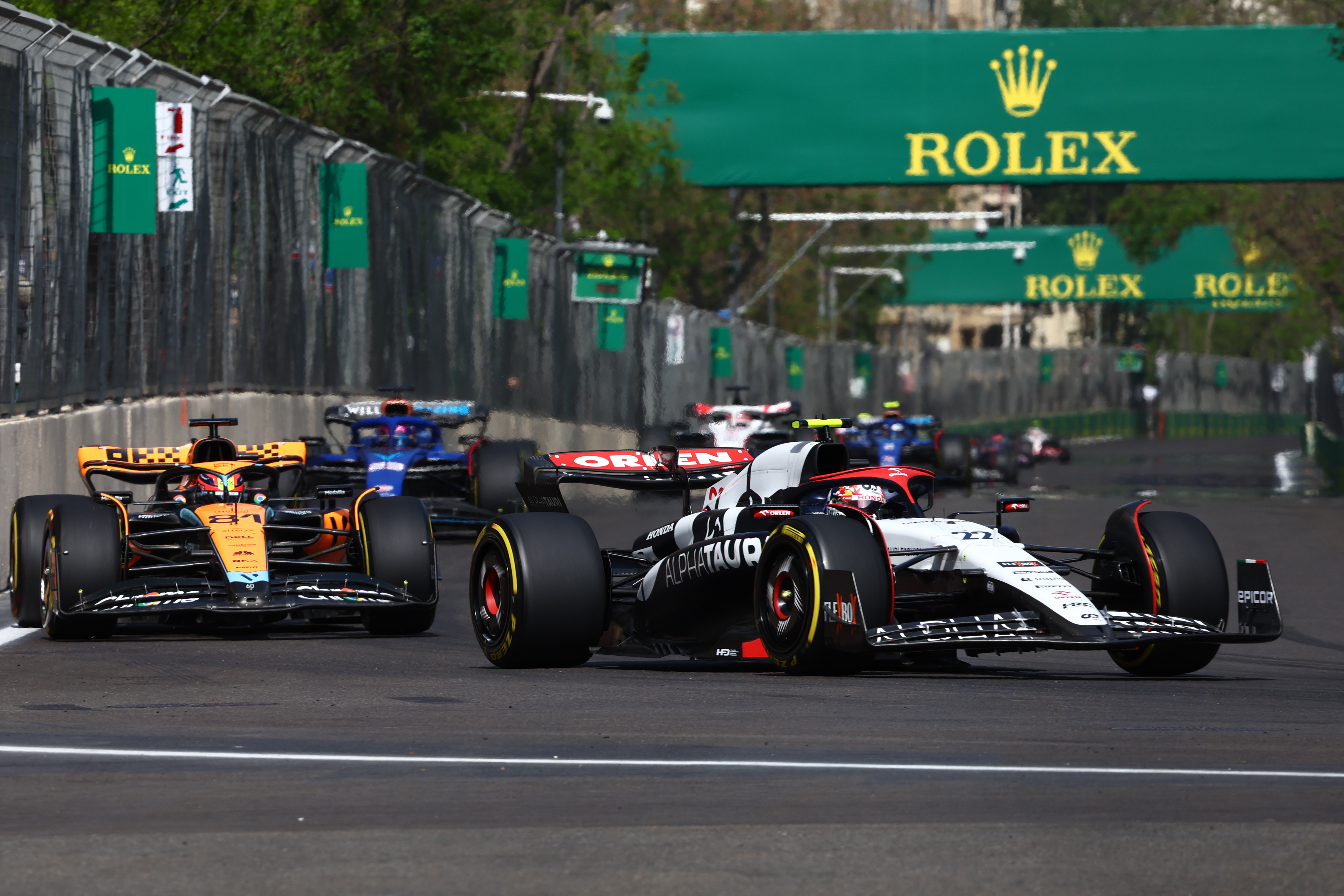 A sterling recovery by the Japanese after his sprint was undone by a qualifying red flag, team-mate contact and a crash.
Tsunoda's been made to work hard for the two points he has amassed this year so far, and it doesn't feel like AlphaTauri is about to get a bunch of opportunities to get many more.
But in terms of his position in the Red Bull hierarchy and repaying Red Bull's faith that he can become the more polished version of that raw talent it had taken into F1, it's another good step. – VK
Losers
Max Verstappen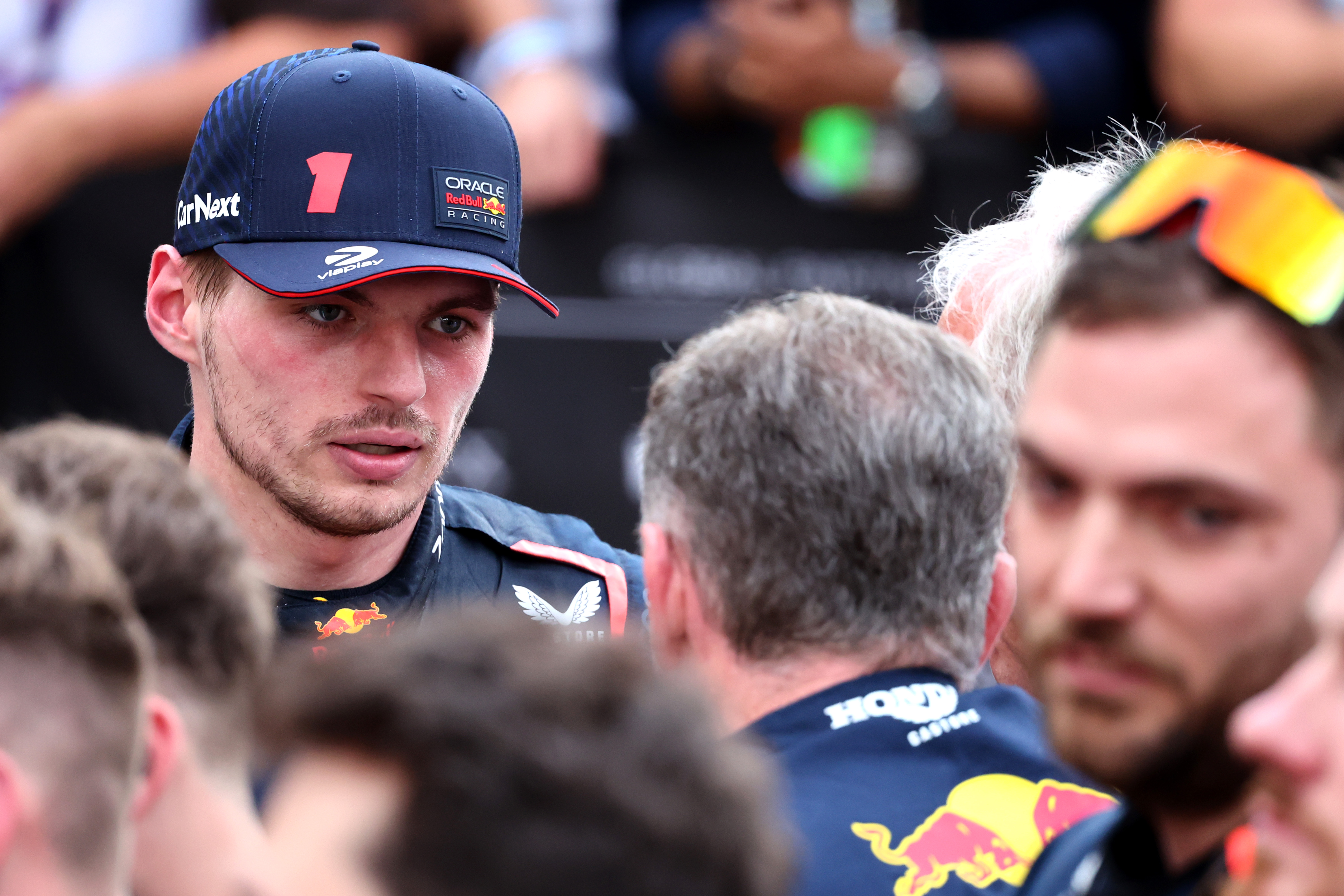 Verstappen beat Perez by nearly 21 seconds in this race last season, so to experience a two-second defeat this year clearly represents a step backwards for the reigning champion. And he's seen his championship lead shrink back into single figures, so this can't be viewed as anything other than a bad day for him really.
It's possible he might have clung on against Perez without the safety car intervention flipping the order after Verstappen's pitstop – especially given overtaking appears more difficult this year than last year (when Verstappen overtook Perez on track to win in Baku) – but even Verstappen clinging on for victory would be viewed as a disappointment given the expectation that he should dominate Perez.
We seem to be almost re-living the pattern of early-2022, when Perez was more comfortable with the initial balance of Red Bull's car than Verstappen was. Perhaps the Adrian Newey-inspired anti-squat/dive suspension that gives RB19 such consistently usable downforce brings with it the sort of front grip limitation that Perez (Melbourne qualifying aside) thrives with, and thus Verstappen is being constrained a bit while he tries to work out how to make the front of the car respond like the RB18 did in the second half of 2022?
Verstappen said he felt much better in the car as the fuel burned off over the final 10 laps or so, but even then he was only matching Perez's pace, not beating it. Regardless of the result, Verstappen was the second-best Red Bull driver in terms of pure performance in the Azerbaijan Grand Prix. – BA
Mercedes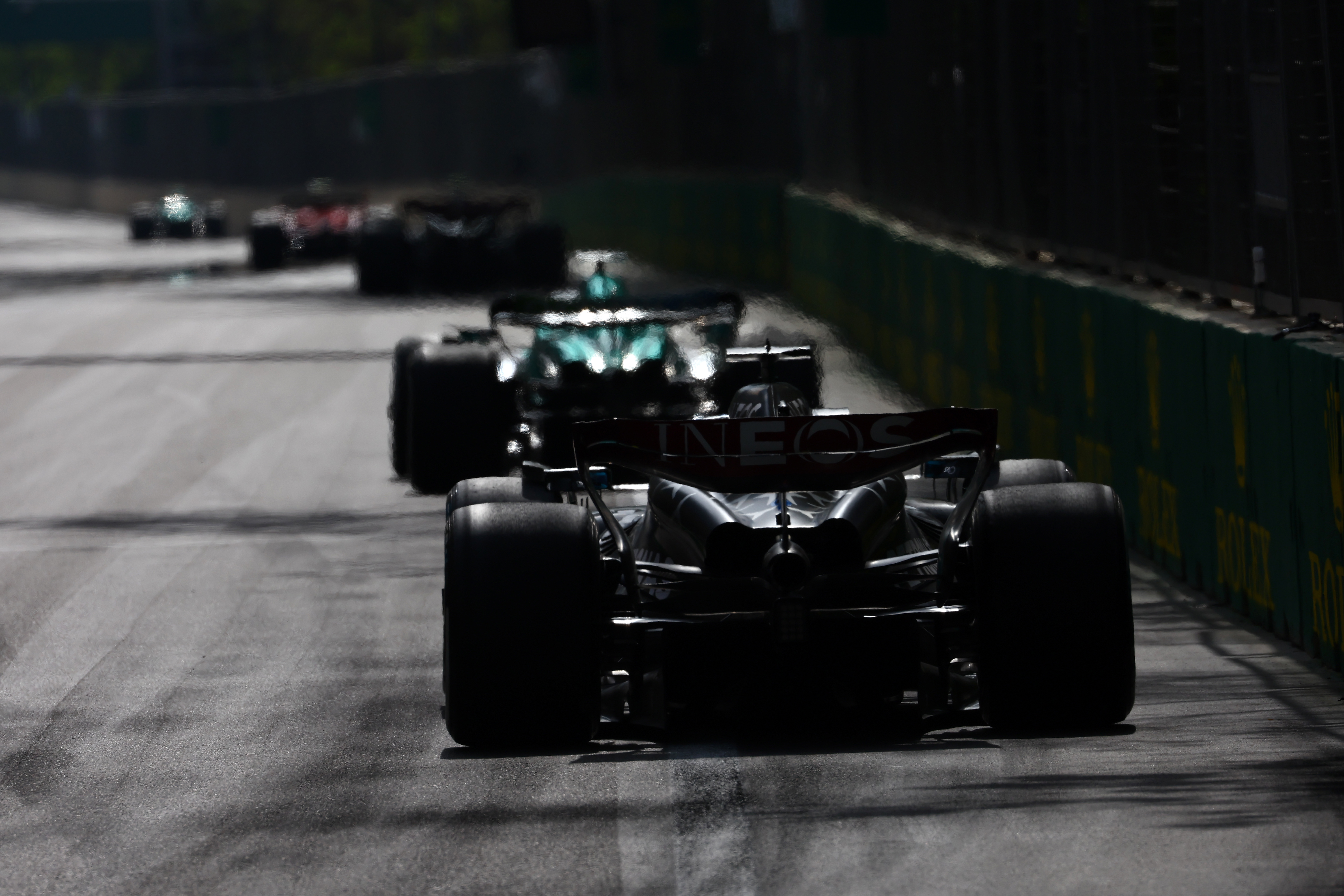 George Russell described F1 as a "funny old game" when, having qualified second and briefly led the previous race in Australia, he was suddenly qualifying outside the top 10 in Azerbaijan, despite Mercedes having had four weeks (and a change in technical director) to try to extract more from the troublesome W14.
Here the car was never close to troubling the front row of the grid, or claiming a podium finish. Even without the misfortune of pitting before the safety car intervention, Lewis Hamilton – who was the stronger Mercedes driver in Baku – wouldn't likely have beaten Leclerc or Alonso. The W14 was the fourth-best car here.
Hamilton described it as slow in a straight line, slow in the corners and difficult to drive. Russell suggested Mercedes could take the rear wing off and it would still be slower on the main straight than Red Bull's RB19 with DRS open.
James Allison clearly has a LOT of work ahead of him… – BA
Sainz, Stroll and Russell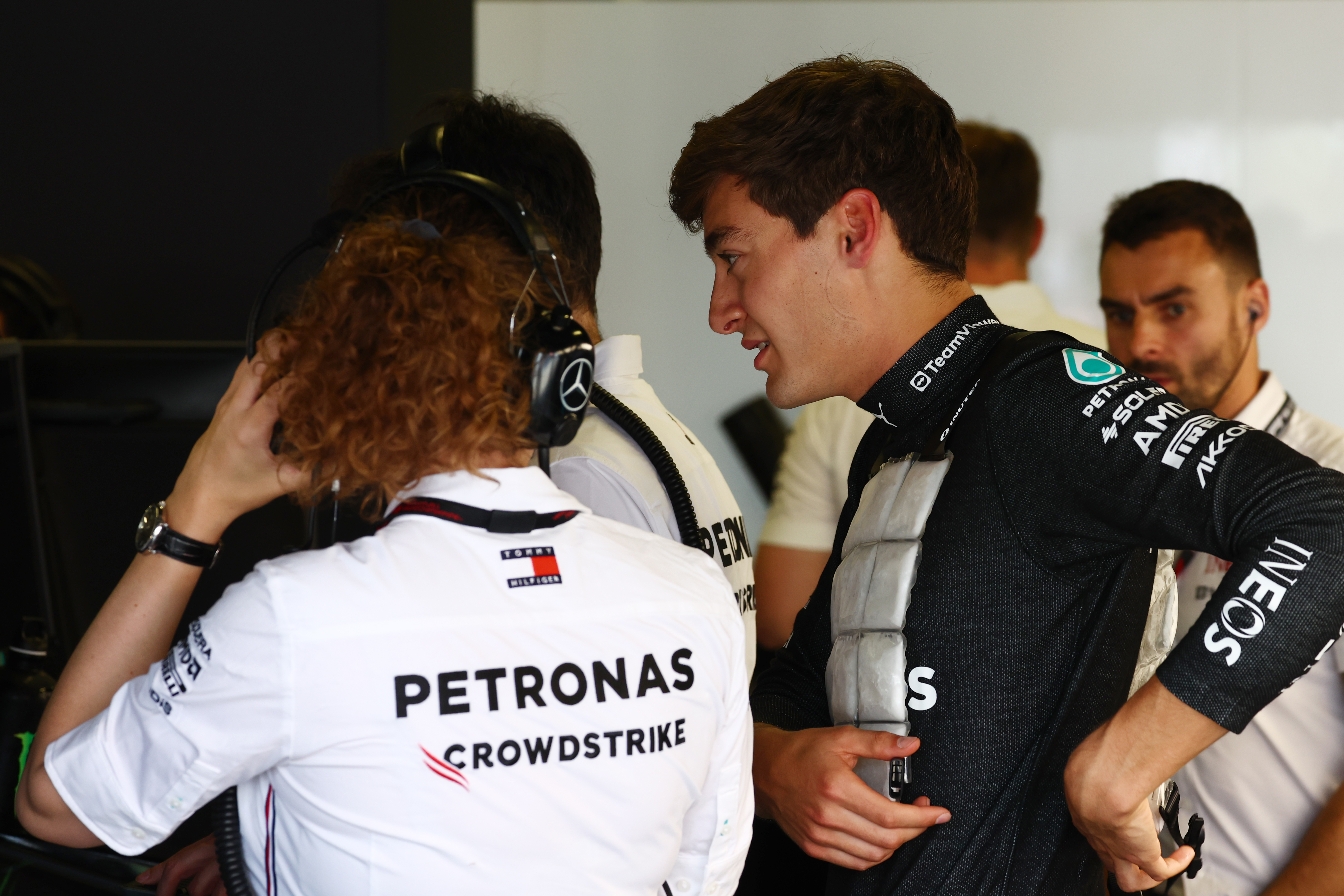 These drivers were all roundly beaten by their respective team-mates in Baku, so cannot see this weekend as anything other than a disappointment.
Sainz finished more than 24s behind Ferrari team-mate Charles Leclerc, having qualified eight tenths off him on Friday. That's a deficit of roughly half a second per lap in terms of race pace, without even accounting for the 'reset' of the safety car.
To his credit, Sainz refused to blame the car – admitting he simply couldn't get comfortable with the revised Ferrari set-up that he had utilised so effectively to mount his Melbourne recovery drive. Yes, there's an element of Leclerc both messing up badly in Australia and then being stunning around Baku (particularly in qualifying), but even so this suggests Sainz faces a serious and rapid study before Miami practice gets underway.
Stroll had been on the Baku podium in the past, but was never in Alonso's league in qualifying or the race this time around. They were running together at the lap-14 restart, but 37 laps later Stroll was almost 30s adrift of his team-mate. That equates to a deficit of roughly eight tenths per lap.
Russell was one of the biggest beneficiaries of the safety car, but by his own admission messed up the restart and lost position to Stroll and then team-mate Hamilton. Fastest lap will be scant consolation on what is probably the first weekend of 2023 where Russell has been comprehensively outperformed by Hamilton. – BA
Nyck de Vries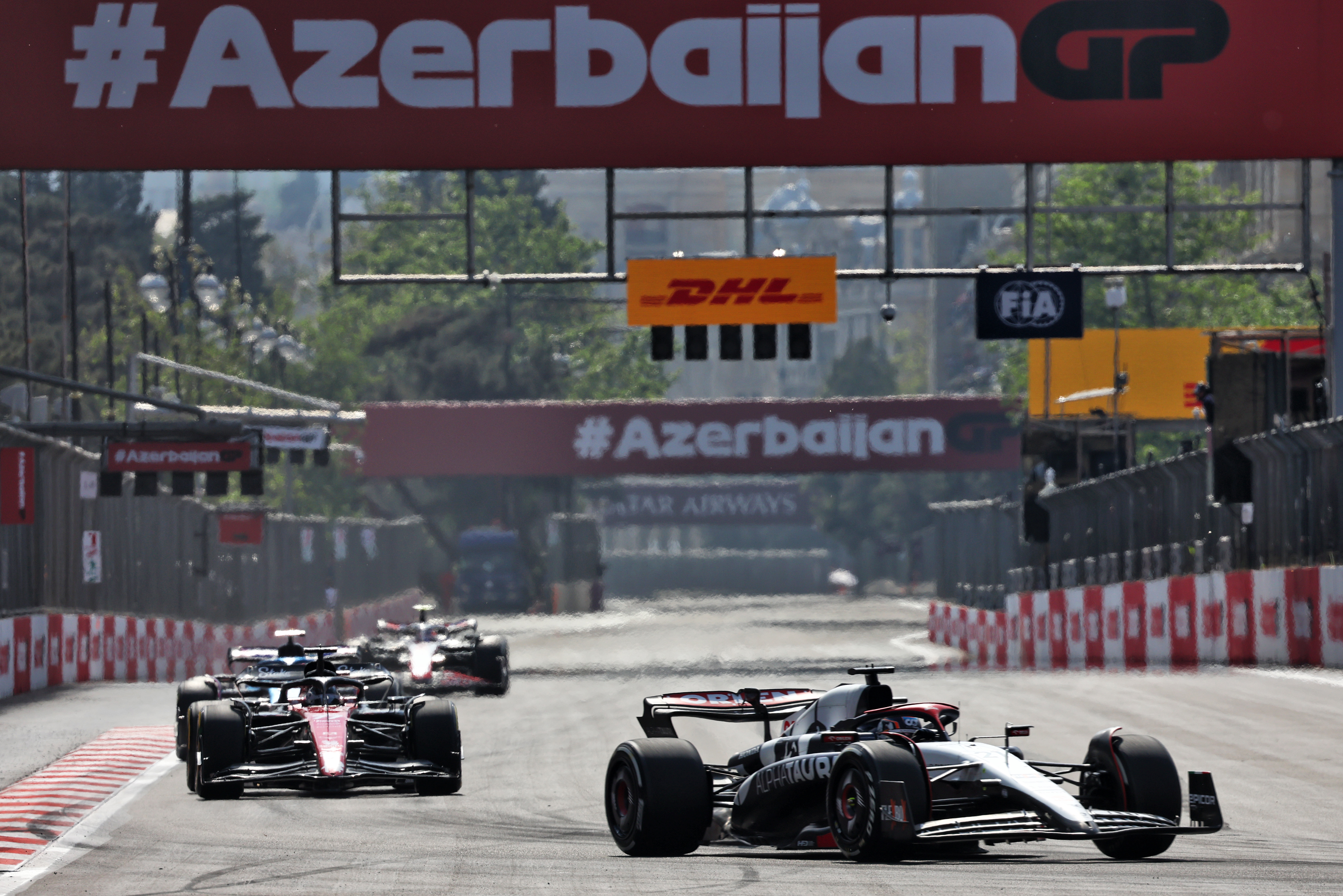 Considering how good the sole practice session of the weekend had gone for Nyck de Vries, it was difficult to imagine that he'd end Sunday in an even deeper hole.
There were mitigating circumstances to his Friday qualifying crash, and truthfully he was probably never going to score points after that given how the race panned out, but his Sunday crash was still really, really quite dire, the kind of inside-wall clip at Baku that always looks particularly embarrassing even if it's presumably quite easy to do.
One race weekend into his F1 career, De Vries was properly in ascendance. Five race weekends in, he is in a real pickle. – VK
Alpine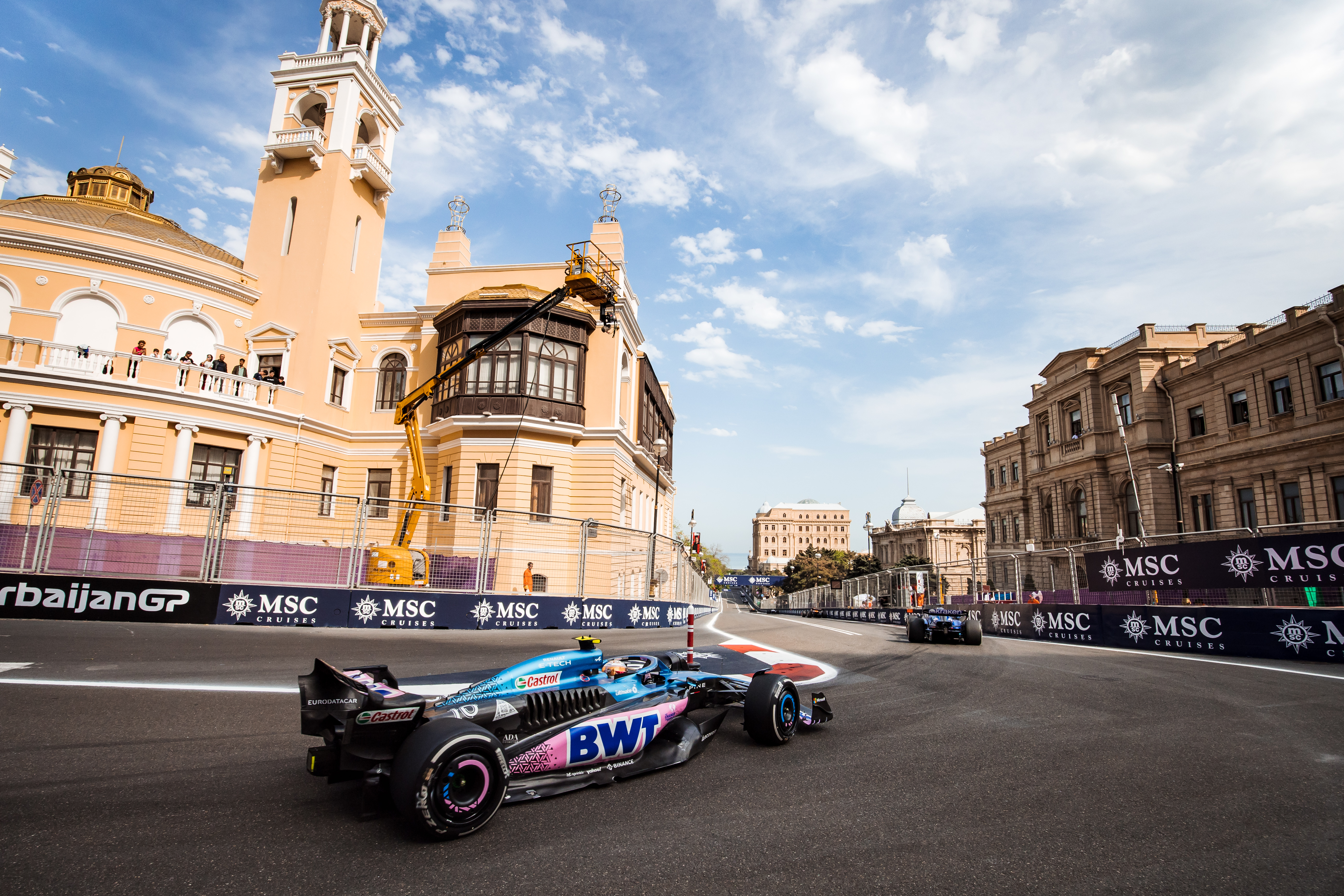 Dear lord. Baku's not the best place for us to have a good idea of whether Alpine's upgrade is any good, but as far as weekends go it was a total nightmare from the start and the race was fittingly bad.
Will Alpine have been encouraged to see Esteban Ocon hang onto a top 10-spot for so long on used hards? Probably not, given for much of that stint he was being hounded by a Haas.
Ultimately, the rough Friday seemed to ensure the Alpines were going to be a total non-factor here, which is particularly not ideal for a weekend that pays extra points. – VK
Alfa Romeo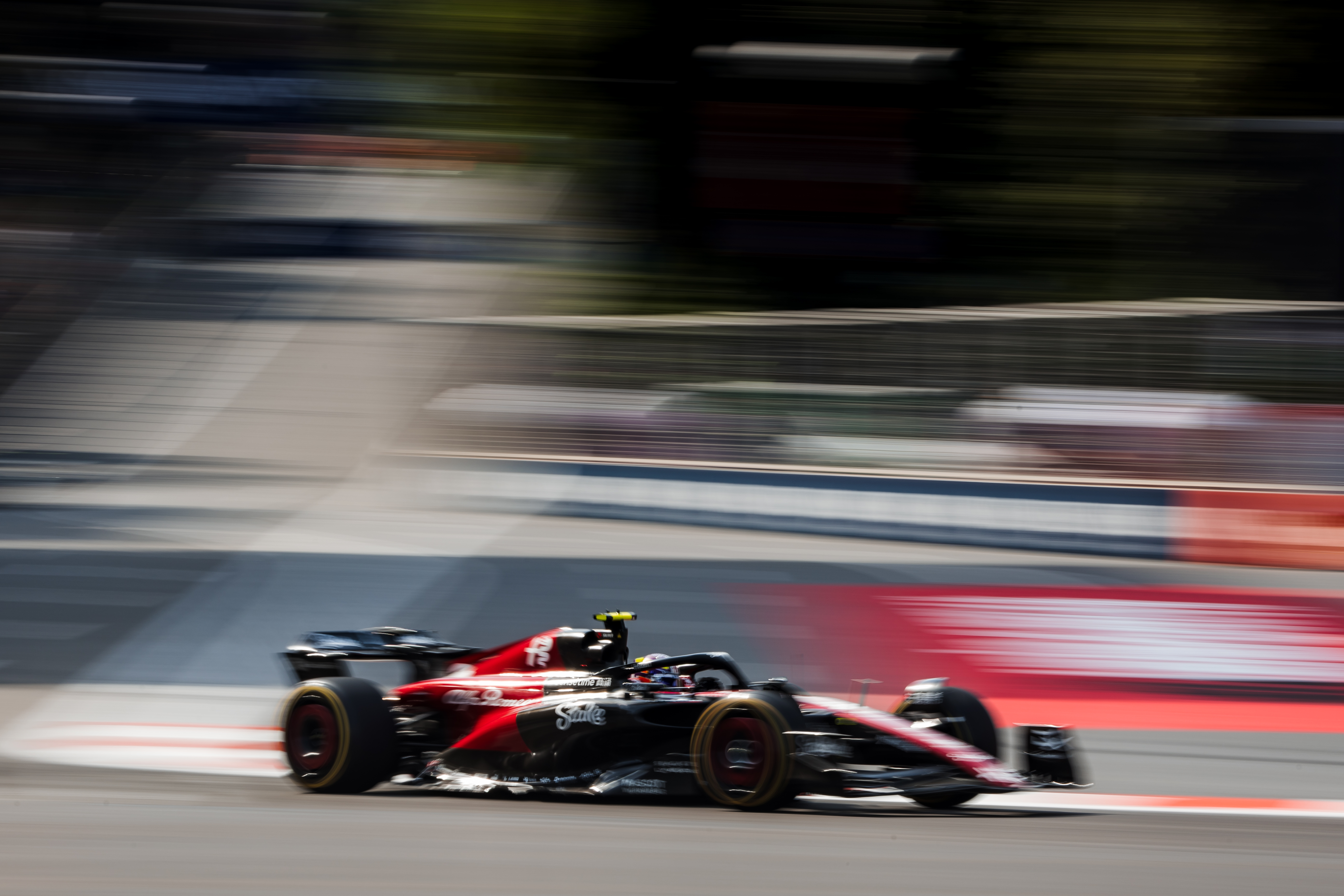 Alfa Romeo just beats Williams and Haas to a place in the losers column for how miserable Valtteri Bottas's race was and for the only mechanical-related retirement in the form of Zhou Guanyu's mid-race stoppage.
Bottas finished as the clear last car on the road after he dropped five places on the opening lap amid midfield skirmishes with Kevin Magnussen (whose Haas tapped his rear) after he took avoiding action following Oscar Piastri and Alex Albon's light contact.
It arguably looked like the team least likely to score points all weekend with every other team having some significant running in the top 10. – JS